Notes that matter
His crusade against the commercial genre is to bestow a sense of purpose on music and lend meaning to it, further than just entertainment. A new artiste you'd henceforth listen to, a track that could change your life or at least make your day, an untried genre that connects like no one else…Nikhil Chinappa likes his music beyond the obvious.
A young voice
Music is where Rahul Sharma saw his destiny from the very beginning. This weekend was his first stage show at the Sukhna Lake in Chandigarh!
Sneak peek
The latest trend that is making waves on the runway is certainly not for the faint-hearted. Peek-a-boo dresses are fast paving their way among the most scintillating and sexy attires.


Graffiti Aradhika & Sesh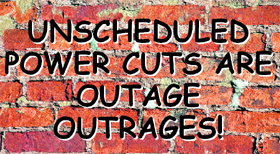 A creative journey
If there is one thing that doesn't come easy to this London born and bred actor Arjun Mathur, it is being politically correct. No mincing words, no saying something that makes for a lasting impression; take it or leave it, here I am! The actor in the recently released movie Ankur Arora Murder Case knows exactly what he is doing in films and he is certainly not here by chance!
GYAN ZONE
Time for art
If you are an art aficionado, it's time you wore it on your hand. Whysoserious.co.in brings in a range of devilishly good looking art watches. These watches are truly a masterpiece and exhibits extraordinary beauty. These are a must buy if you want to add some zing in life.
Moon & mood
Super moon is significant to human beings because it focuses attention on the moon, and nature in general. This time super moon will rise in the moon sign of Sagittarius and the sun sign of Cancer.
star track


B-town's brand new friends!


Leading an adventurous life


Mum's the best teacher


Director's take


Yoga is the way!


Akshay Kumar hits a six!


Singer in making
chatter box


Vikas kisses Sonakshi


Sanaya clears the air\


Ankita wants a hike


Ghosh's ghostly experience


A new horizon


Prachee is back