Mixing zest & zeal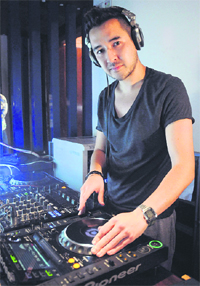 DJ Kim Fai from the UK is in India for the first time. He tries to do something different when he plays and packs in loads of energy each time he is behind the console…
India has always evaded DJ Kim Fai's tour maps, even though he's ticked-off quite a lot of things on his list, right from playing at half-a-dozen South-East Asian countries to pursuing music back in the United Kingdom. "Let alone Chandigarh, this is my first time in India itself. Maybe that is because I haven't been playing at music festivals here or you could blame it on my management," laughs the half-Asian-half-British DJ from Birmingham. The only time he drew a tangent was while playing in Jakarta, "where there was some Indian crowd."
Beat it: DJ Kim Fai
punjabi scope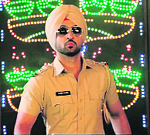 Jatt, Juliet rock again!
Film: Jatt & Juliet 2
Star cast: Diljit Dosanjh, Neeru Bajwa, Rana Ranbir, BN Sharma, Jaswinder Bhalla,Vijay Tandon
Director: Anurag Singh Rating:
Nobody has issues with comedy films in Punjab, nobody has issues with romance or the combination of the two; romcom, if only they make us laugh and fall in love both! Director Anurag Singh's Jatt & Juliet 2 balances the two pretty much like in Jatt & Juliet.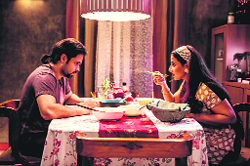 Funny Friday
Ghanchakkar
Directed by Rajkumar Gupta and produced by Ronnie Screwvala and Siddharth Roy Kapur of UTV Motion Pictures, Ghanchakkar is a comedy thriller film. The film features Emraan Hashmi and Vidya Balan in the lead roles. The film revolves around Sanju (Emraan Hashmi), a suave, master safe cracker, who wants to retire from a career in crime, and he decides to team up with two dangerous criminals to commit one last heist—a bank robbery that will ensure a good flow of money in the future.
Art & living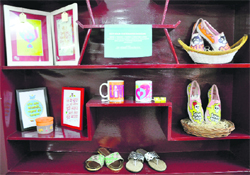 Chandigarh girls, Avneet Sabharwal, Richa Saxena, Anna, Deepti Chandola and Vijeta bring art to everyday life
Experimentation is the fountainhead of innovation, which is the essence of creativity. And the city folks are deriving much-needed refuge from the typical notions about art at the exhibition, Vannila Wardrobe in H. No. 3154, Sector 27-D.
The GT Road collection by Richa Saxena

Trousseau treasure
Bright colours and traditional cuts are the hallmark of designer Rupam Kaur Grewal's creations
Happy colours dot the line…the floor-length orange kalidar kurta with tasteful phulkari, pure silk saris with delicate detailing and jaamavar minx salwars that bring numerous fabrics with delicate inserts, Rupam Kaur Grewal is here in Chandigarh!
High design: Rupam Kaur Grewal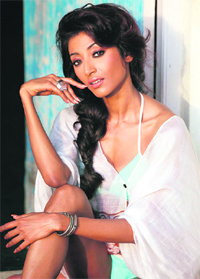 Head to toe
Paoli Dam's toe injury turned so serious that she had to get the surgery done to prevent any further complication
An important dinner meet for actress Paoli Dam turned into a nightmare recently. One evening, the Ankur Arora Murder Case actress was at a suburban dinning joint with her companions when she had to excuse herself to go to the restroom. While returning to her table, the actress banged her toe into a latch sticking out of the door.






Serious injury: Paoli Dam
I'm happy with how I look: Vidya
Vidya Balan is a unanimously acclaimed actress but her fashion sense draws criticism more often that not. She finds her groove but loses it pretty quickly too. She was recently criticised for her wardrobe at the Cannes Film Festival. She talks about her sense of fashion.
Work some, play some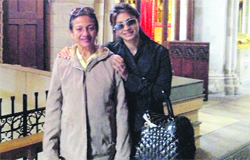 Actress Tanishaa Mukerji has just returned from the first schedule of her film in London. She combined her post shoot schedule with a vacation, in which her mother Tanuja joined her. Now we hear that before heading to London for her second schedule, the actress is currently vacationing with her sister Kajol in LA. Tanishaa says, "I love the plays and the theatre in London.

Holiday spot: Tanuja & Tanishaa Mukerji
The grey area
You have seen this beautiful actor Sonia Singh in shows like Kum Kum, Bhabhi, Dil Mil Gayye, Hare Kaanch Ki Choodiyan, Doli Sajake, Woh Rehne Waali Mehlon Ki, Pratima, Bhagyavidhata, Naagin and Parichay. She believes in doing something different. This vivacious, soft spoken actor talks about her new show Jhilmil Sitaaron Ka Aangan Hoga produced by Kavita Barjatya and written by Sooraj Barjatya.
chatter box
Show time
Amitabh Bachchan's next TV show is rumoured to be based on the hit show Sopranos. At least this what we gather from Bachchan's recent tweet which says, "TV serial shoot goes well, and rapid and with fun .. learning each moment, the process of natural acting ..just like the 'Soprano's' (sic)" With many reports floating, guess your guess is as good as ours.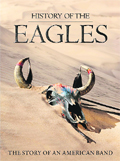 Ready to rock again!
It has been 40 years since The Eagles first began to bring us top-notch music with great song writing and marvellous harmonies and finally we now have their journey captured on a documentary film —which chronicles the history of one of America's most influential bands. The Film titled History Of The Eagles — The Story Of An American Band releases on Universal Music on DVD and Blu-Ray formats and will be aired exclusively on the History TV18 this June 28 and 29 in two episodes.

A still from History Of The Eagles
Astro Turf
ARIES: You can't count on anyone, so if you are going to go out, prepare to walk, take a cab or stay home and have friends visit you. Listen to what others have to say.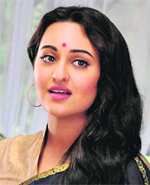 Calling it a day
Rumour has it that Sonakshi Sinha's manager Zahid Khan walked out on her because of creative differences. He wanted her to do performance based roles instead of the run of the mill romantic comedies. Salman's manager Reshma Shetty might handle her work now.

Parting ways: Sonakshi Sinha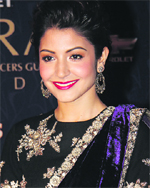 The grapevine has it
Rumours are being spread that Anushka Sharma is having an affair with Aamir Khan as they are shooting for PeeKay. There is no truth to this and we wonder who is spreading such things.
Rumour mill: Anushka Sharma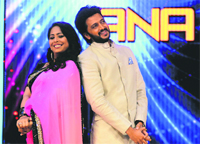 A daring act
Vikas Sawant, the talented dancer from Amchi Mumbai on Star Plus' India's Dancing Superstar gave a spectacular performance with his entertaining Bollywood act. Riteish Deshmukh, one of the judges on the show was amused by the act.
— HRM

A still from India's Dancing Superstar
Pun'jab' Sandeep Joshi

Money matters: Rupee is at an all-time low. Offer something better.

When culture beckons
Bollywood actress Neha Dhupia dances with Rajasthani folk artistes during a promotional event, in Jaipur. — PTI