Of emotion & drama
Itís a stark departure from the cinema that he started out with. When your credentials cite Karan Joharís production house, the subjects are likely to alternate between tear-jerkers and romanticized-escapist dramas. However, director Nikhil Advani picks on only one common thread around which he likes to weave all his cinematic creations.

Lights camera action: Nikhil Advani

Natural talent
He is living his fatherís dream! Pursuing bachelors, Manjot Singh, seen in movies Oye Lucky Lucky Oye, Fukrey and Student of the Year, is all set to play his first intense role in The Zero Line.In the movie based on Indo-Pak relationships, directed by Gagan Puri, Manjot plays Amar; the movie is about how he befriends a boy across the border and their strong bond.

Punjabi front: Manjot Singh



Beauty is skin-deep!
Saloni is a twenty-six-year-old who, like the rest of her clan, considers beauty the very basis of life. On her night shelf rests an international range of products promising overnight results and yet her search for an ever-glowing skin only gets only bigger with time!
Richa Agarwal in her beauty clinic

All things Italian
Thirty Italian delicacies, as much as you want on your tableÖGusto D'Italia celebrates the taste in an opulent way! On at Spaghetti Kitchen-22, the menu boasts of eight veg starters as well as non- veg, choice of pastas, pizzas and four finger licking desserts and all at fixed price.


L to R All Veg Pizza, Fettuccine Pesto, Herb Crusted Basa




Step up
Dance aerobics means passion for lifestyle, fitness and health for the team 'Raag'. Now their passion has turned into a dream, the dream to be in Limca Book of World Records. The three members of the Raag team, Manish Rana, and Maliya Anam and Anupama Singh Lather had earlier applied for Fastest Aerobics in Limca Book of World Records earlier this week.



green thumb
Of flowers & foliage
In the plant kingdom, there are thousands of species of plants. The horticulturists have selected the ones that are ornamental and suitable to their region. Even within species there is tremendous choice due to variation in colour, texture and types. There are plants that are selected due to foliage beauty whereas others find favour due to their floral beauty.


the Ďiní side
Make it official
Communication has never been easier and many of us are welcoming the option of working from home. A dedicated room with a door for privacy would be ideal. However, for those of us with limited space, finding an appropriate zone can be an issue. With careful planning, space can be manipulated to suit everyone's needs.
TRENDSETTER
Style file
The Chandigarh girl goes out and shines bright like a star, bringing home some great stories to tell. She is fun, relaxed, living her life to the fullest and has many dreams in her eyes. Strong willed, she can swipe you off your feet with her charming personality, great styling sense and an outgoing attitude. Sadhvi Bajaj is a trendsetter for the aspiring youngsters in the city.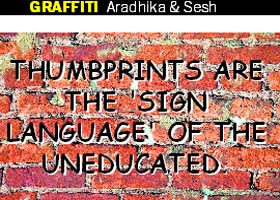 Catching up with Deepika
Deepika Padukone has already had a fabulous year with blockbusters Race 2 and Yeh Jawaani Hai Deewani. There are two more to come. She talks about her success, her equation with Ranbir Kapoor and much more.