Those innocent years
Four friends in a school; each dealing with his or her share of challenges, makes for the plot of the soon-to-be-released movie Sixteen. Lost innocence in the world of information overload takes the story of these four friends forward. In Chandigarh on Wednesday, Wamiqa Gabbi and Keith Sequeira, who play two important characters in the film, shared much more with us.

YOUNG GUNS: Wamiqa Gabbi(R) and Keith Sequeira Photo: S Chandan

Past magic, present stage
It all originated from a story-telling session. "Actually, it all started from a two-week vacation that was supposed to happen in Istanbul and which finally didn't," Neelam Man Singh Chowdhry takes us back to the scratch while giving the context to her latest play, The License, which is underway.


A scene from the play The License Photo: S Chandan




A naughty streak
The juggernaut of Punjabi films rolls on...the music launch of upcoming Naughty Jatts brought actors Neeru Bajwa, Aarya Babbar and Binu Dhillon to Chandigarh along with Pankaj Batra, the director, and Anil Sagar, the music director of the film, on Wednesday.

(L-R) Binu Dhillon, Neeru Bajwa and Aarya Babbar Photo: Manoj Mahajan



Route to the roots
What we like is the conscious effort to stay away from the indecency. Sufi singer J S Paras' third album borders on the songs of love and songs of the soil. "Punjabi folk music and literature has always greatly influenced me. I have always read about their culture, the traditions, and couplets from Bulle Shah et al." He adds, "Even in my current album, there are songs that speak of the region and its glory."


stress buster
Not so perfect
To be a perfectionist is fine, but not at the cost of mental or physical health
A certain degree of perfectionism is motivational, but some people put themselves under pressure to achieve more and more and thus never feel a level of satisfaction. They risk damaging their mental and physical health by keeping themselves under constant pressure.
In the fitness zone
Neeraj Mehta, a Delhi-based fitness instructor, who is also the director of Growth for Fitness Instructor (GFFI), keeps the fitness wagon rolling with his expertise over 14 different martial arts. That he is a dietician and a model follows his accomplishments in different fields of martial arts, including taekwondo, shaolin martial arts, taichi, and judo.
Master Chef
An exotic platter
Exotic dishes need not be on the fine-dining table only. Those can be dished up at home with a little imagination coupled and the ingredients available in the market. We have relished fried prawns and but now let's have them grilled with couscous and vegetables for a main dish meal or a wholesome snack.


vanity box
Lip service
Starting from the wobbly application as a little girl, a lipstick is the first thing you dabble with before starting a life-long journey with make up. The daily nude, the red hot, a vibrant girlie pink…half a dozen lipsticks in different colours is a bare necessity. Everyone's got them stashed in the make up box, bags, in the glove compartment of the car; anywhere else a woman might need to be, to get through the daily grind. But like with all things in life, how you draw the line, makes all the difference!

Beauty with grace
Aditi Rao Hydari belongs to an illustrious family in Hyderabad. She talks about her love for dancing, college days, her love for shoppinggrowing up and more. Read on—
Family values
My grandfather was very strict and he made me learnt the right etiquettes and social graces. He taught me to bow to show respect and to use the right salutation and be honorific and humble. My granny was more chilled out and we used to play badminton together after I returned from school.


Native talk: Aditi Rao Hydari




Ranveer misses out on Madhuri
There was a time when filmmaker Sanjay Leela Bhansali was enamoured by dancing diva Madhuri Dixit. So when the rumours of Madhuri appearing for an item number with Ranveer Singh in Bhansali's Ram Leela floated, no one was surprised. But then Sanjay Leela Bhansali is not the sort who likes to follow trends and now it is heard that the rumour is utter hogwash.



Stage presence: Madhuri Dixit with Ranveer Singh



Prachi gets into action
Having started her career with Rock On and having followed it up with films like Teri Meri Kahaani, Bol Bachchan and I, Me Aur Main among others, Prachi Desai will now be seen in a completely new avatar in Policegiri. Prachi portrays the character of a tough girl hidden behind her sweet smile.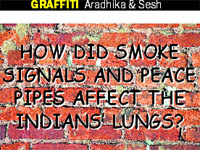 CHATTER BOX