Gear up for adventure
Along with a sturdy pair of lungs and fit legs, you need top-quality equipment to enjoy adventure sports
Subodh Samuel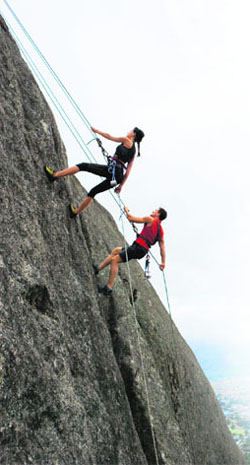 India is legendary for the diversity of terrain it traverses. It is a land of snow-clad peaks, tempestuous rivers, lush forests, unspoiled beaches, deserts and thousands of miles of coastline. What more could any tourist ask for? Perhaps, a bit of adventure sports given such lush vistas!
The good news is that India has plenty of that as well. If you are a sports enthusiast, then the country offers an exciting holiday experience among towering mountains, golden beaches and serene white vistas. From the thrill of sea scuba diving to the rough and tumble of white water rafting, there is adventure all around. You are guaranteed a rush of adrenalin. Skiing, heli-skiing, ice-skating, rappelling, tobogganing, mountaineering and snow-boarding all happen here.
Pristine destinations
Switzerland, Austria, Canada and the Slav countries are known for their ski slopes and fancy resorts. They all have excellent facilities for the enthusiast but these come for a heavy price. India is probably one of the most inexpensive and naturally pristine sports destinations.
All you need is good quality equipment to take on the challenge of adventure sports that nature throws at you. If, for example, you are keen on mountaineering, you will have to invest in a variety of paraphernalia to facilitate your cliff-hanging treks. Even if your target is not the Everest but the first base camp at Kala Pathar, or even the Hanuman Tibba peak in the Pir Panjal range, you will require an appropriate climbing gear for the ascent.
Any serious mountaineer will need stuff like a body suit, a jacket with a hood, sturdy climbing shoes, a half helmet, sleeping bag, ropes and chords, as also crampons and ascendors. Besides you would need accessories like anti-glare glasses, powerful torch, basic medicines and a heavy duty backpack to carry the stuff. If you go for high quality gear, you should be prepared to spend around Rs 1.5 lakh.
Trekking spots
However, if you are not into mountaineering but like to explore nature on foot, you can find some excellent trekking spots in India. Tough hardcore enthusiasts find the Spiti to Ladakh trek challenging and breathtaking. There are several smaller ones like the Gangtok-Lake Gurudongmar or the Kopatty-Coorg treks that will test your streak of adventure.
For starters, you must ensure that trekking equipment like backpacks and raincoats are of top quality. You will realise the importance of durable and sturdy gear once you are out in the lap of unpredictable nature. A map of the terrain and a pair of trekking poles may be a good idea for a tough terrain.
However, those on a serious trek must remember that mobile phones sometimes might not work in the outdoors so you may have to buy a two-way satellite communicator-cum-navigator. You must also carry a Swiss knife, sunglasses, sun screen cream, and most importantly, take along a mosquito repellent.
If you like adrenalin-pumping sports, then you can opt for skiing in Manali or in the slopes of Fagu and Kufri in Himachal or at Auli in Uttarakhand. Here you will require an array of equipment unless, of course, you are hiring it from an adventure sports company.
However, if you are hooked to the sport and plan to come again and again, it is best to buy your own equipment like skis, ski boots, thermal inners, a waterproof jacket and pant suit, a waterproof pair of gloves and ski goggles. All of which will cost around Rs 50,000 or more depending upon the brand you are buying.
For those who don't like heights but still crave for an adventurous vacation, go ahead and test the waters. Nothing can be more exhilarating than white river rafting in Rishikesh. Here you will encounter sharp bends and exciting rapids. There are baby patches for the faint hearted but for adventure seekers, there are rough rapids that first hoist you up and then down the steep descent, raft and all, till you come hurtling down in a haze of a white curtain of water.
The primary gear required for the sport is obviously a raft. Since there are plenty of rafts that can be obtained on hire, it is not advisable to buy one. Most of the basic equipment, too, comes with the package which includes a life-jacket, helmet, a wet suit, rafting paddle and tie-on sunglasses. The cost of a river rafting package for two to four days ranges between Rs 1,500 and Rs 5,000.
Scuba diving and snorkelling
If you don't like the rough and tumble of river rafting, you can always opt for more exotic water sports like scuba diving and snorkelling. The golden sands of Bangaram in the Lakshadweep Islands offer excellent deep sea adventures. Scuba diving here is one of the most thrilling experiences.
The milder sport of snorkelling is best done in the Jolly Buoy /Red Skin Islands in the Andaman and Nicobar Islands. This is an equally exciting water sport as the sea here offers some exotic views of the marine life and coral sea beds. The surf on the beach can be rough, so it is advisable to go with a tour operator who provides the full gear for the sport like a snorkel, a mask, swimming finns and a wet suit.
So go ahead, choose your adventure and the equipment to go with it which will make it an experience you will not forget in a lifetime.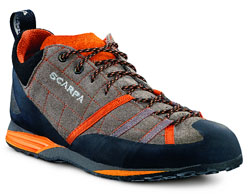 SCARPA GECKO TREKKING BOOTS
Extreme adventure requires extreme boots. The Scarpa Gecko hiker shoes deliver durability so you can conserve your energy for your adventure activities. These have insulated outsole and super lightweight inner booties for a snug fit. These are totally weatherproof and keep the feet warm.

Price: Rs 12,000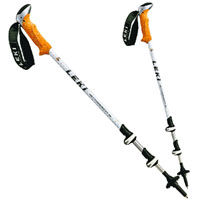 LEKI CRESSIDA TREKKING POLES
Trekking poles are a must for long hikes by serious adventure seekers. The Leki Cressida trekking poles are very useful in demanding terrain where there are frequent changes in gradient. They have a compact grip, a speed lock and guarantee control and safety on challenging topography.

Price: Rs 9,600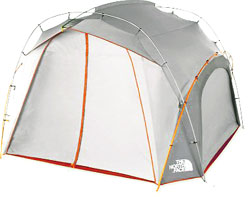 NORTH FACE DOCKING STATION TENT
The canopy-style tent by North Face Docking Station provides full coverage with four roll-up walls, a perimeter floor and an easy set-up pitch with twist-clips. Ideal for mountaineers, trekkers, bikers and even for
a day out camping, it is perfect protection from inclement weather.

Price: Rs 27,000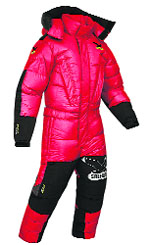 SALEWA HIMALAYAN BODY SUIT
Designed for high altitude mountaineering the full body suit is waterproof and keeps the body warm in freezing temperatures. The Salewa Himalayan Body Suit has interior water bottle pockets and hand warmer pockets. It has Velcro adjustable waist and cuffs for complete protection

Price: Rs 48,000 to Rs 90,000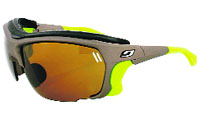 JULBA TREK EYE PROTECTION
Snow blindness is a real danger in extreme climbing. Mountaineers have to have special all-side anti-glare, anti-fogging sunglasses to provide maximum protection from ultraviolet and infrared rays. The Julbo trek sunglasses are lightweight and shield from intense glare and harmful rays.

Price: Rs 9,000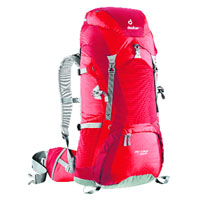 DEUTER BACKPACK
This is one of the most vital equipments for those going on an adventure trip. The expandable Deuter ACT Lite Backpack offers adjustability and stability. It is made from tough waterproof fabric and can hold everything from a sleeping bag to ropes, harnesses, torches and food supplies.

Price: Rs 10,500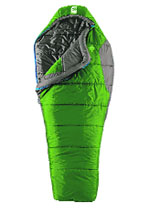 WOODLAND SLEEPING BAG
Designed to take on extreme conditions, Woodland sleeping bags are available in synthetic fill and down fill. Synthetic fill does not readily absorb water, dries easily, and provides some warmth even when thoroughly soaked. The down fill weighs less and retains heat better.

Price: Rs 7,000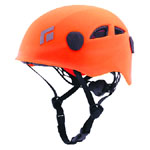 BLACK DIAMOND HALF DOME HELMET
Helmets are vital for trekkers and mountaineers to guarantee against falls and debris rolling down from hills. The half dome helmet by Black Diamond is a sleek climbing headgear that is at once lightweight, sturdy and durable. It comes equipped with clips to fit a headlamp on.

Price: Rs 3,600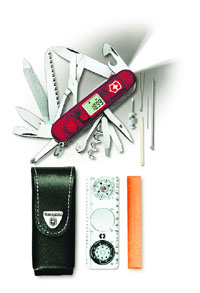 VICTORINOX EXPEDITION KIT
Having a multi-functional tool is a must in any adventure tour. The Victorinox expedition kit is an ultimate combination of functionality and innovation. It has 41 implements like scissors, blade, can and bottle openers as also compass, thermometer, altimeter, timer and digital clock.
Price: Rs 11,020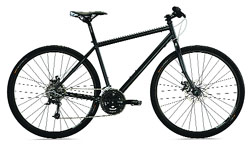 MUIRWOODS BIKE BY MARIN
This all-terrain bike is an old favourite with adventure tourers for its amazingly useful features. The Muirwoods 29er bike by California-based company Marin has a rigid fork and bolt-holes for front and rear racks, a tough steel frame, 24-speed transmission and mechanical disc brakes.

Price: Rs 45,000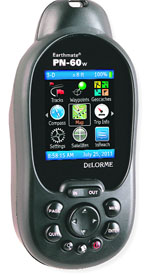 DELROME NAVIGATOR & COMMUNICATOR
Absolutely essential for trekkers and mountaineers, the two-way satellite navigator and communicator by DeLorme PN 60w Earthmate offers tough terrain solutions. It has maps, aerial imagery, GPS and helps adventure seekers navigate even the toughest of terrains.

Price: Rs 15,000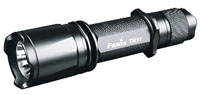 FLASHLIGHT BY FENIX
The TK11 flashlight by American company Fenix is powerful and durable. It is completely waterproof and throws an illuminating, long distance beam with the help of a highly polished reflector. It is useful in search and rescue operations and also in long-range target identification.

Price: Rs 4,200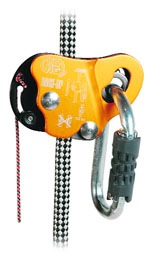 KONG ASCENDORS
These are mechanical devices used for ascending on a rope. The Kong ascondors by Italian adventure company Kong Bonaiti have a double pulley with a retractable brake used to help climbers scale vertical mountain faces. These are also used to haul a victim out of a crevasse.

Price: Rs 3,600 to Rs 10,500