Marc his word!
This is not what he desired, dreamt or wished…yet, he has been doing it for long 25 years. A model- turned-choreographer and presently director Miss India Organisation, Marc Robinson loves his job. And, why not? To constantly travel, be surrounded by young, beautiful women …what else a man can ask for!


Cinema with purpose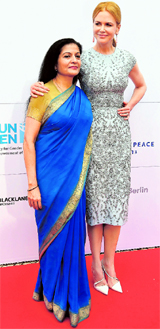 Actress Nicole Kidman (R) and Deputy Executive Director of U.N. Women Lakshmi Puri pose on the red carpet as they arrive for a reception of Cinema for Peace in Berlin. — Reuters
A villain much loved
If there is one bad man who commanded equal, if not more, respect than a hero (and sometimes even more money), it has to be Pran. He might have left this world, but the characters he played will live on. Hailed both as a spontaneous actor as well as stylised, Pran has been a figure that industry and audiences both looked up to. Our city folks pay tribute to the legend with whom ends an era of cinema…
THe chosen one
Friday was a long day for Indian Diva 2013 hopefuls at Bella Vista, Panchkula. Parents, siblings, friends in tow, the contestants waited with abated breath for the winner. Shruti Tuli wore the crown for Indian Diva finalist 2013. From Amritsar, Shruti is a media student who has been living the dream of winning the crown for long now. "I have put in my heart and soul in this. From daunting diet to losing sleep over the tough competition, it's been a considerable journey," says Shruti.
TRENDSETTER
Designer element
A casual fashionable look is often the result of a structured effort to look attractive and that is what designing is all about. Namrata Wadhawan, a student of INIFD, is striving to master this art.
Tapping the market
After earning a doctoral degree with major in marketing and double minors in psychology and quantitative analysis from Louisiana Tech University, USA, Dheeraj Sharma set out to teach marketing research at numerous education institutions in North America, Europe and Asia only to return to his roots, India. He is currently on the faculty of Indian Institute of Management, Ahmedabad and has been involved in several consulting projects with various multinational corporations, including Ministry of Defence, Delhi Government, Gujarat Government, and Ministry of Home Affairs, Ministry of Sports and Youth Affairs.
Time frame
Every picture has a story that is aching to be told and as the Chinese proverb goes, a picture is worth a thousand words, the ones at the Punjab Kala Bhawan explore rather vividly, the socio-economic and political scenario while challenging the complacent historical platitudes.
For taste and health
Venky's XPRS celebrates its first birthday bash at its outlet in Sector 35, Chandigarh. The restaurant is giving special offers to their customers on this special occasion.


Graffiti

Aradhika & Sesh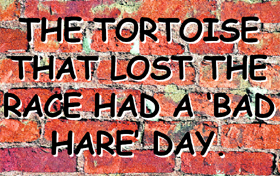 A whiff of Florence
Pizzamore, the Italian cuisine restaurant, is organising the Florentine Food Festival. Pizzamore has invited the 57-year-old chef Maurizio Betti from Italy for the festival, who would be providing a taste of Florence.
Cool cones
The CITCO, in association with Chandigarh Tourism, is celebrating the World Ice cream Day by organising a two-day Yippie Ice-cream Festival at Sukhna Lake.
Fabulous five
Five Royal Enfield riders were flagged off from Chandigarh for a journey to the Indo-Pak border at Wagah on the iconic Bullet 500 motorcycles. The five member contingent will first reach Amritsar and then head to the Wagah border to witness the 'Change of Guards' ceremony.
chatter box


Aashka playing with fire


Frozen in time


Hunar returns


Rucha adds to negativity


Kiss and tell
star track


All geared up


The shuttle queen!


Shah Rukh, so far


Rani's bold statement


Slipping on the red carpet


The story of the shoes