A tale within the tales
Reviewed by Vikrant Parmar

The Teller of Tales
by Bhaskar Ghose Penguin. Pages 265. Rs 299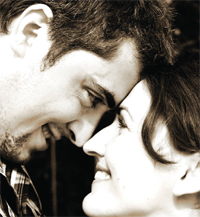 Certain relations go beyond the temporal and in time, transmute into the ethereal. Just as the case with the protagonist in Bhaskar Ghose's novel The Teller of Tales, Tapan Biswas, and his friend Arunava Varman.
Two young civil servants, tall and lanky, well-read and astute conservationists; the Dooars in West Bengal, vestiges of the British era in the form of dak bungalows and circuit houses, eerie presence of ghosts even if in the 'tales', aroma of tea gardens and, of course, the 'mandatory' alcohol – pretty much the perfect setting in the world that Ghose creates for the reader.
Arunava's love affair with Sucharita, who suffers from 'verbal diarrhoea' and later commits suicide, defines why he does what he does in his life. He narrates tales of 'what he would have it like' in his world. Tapan is spell-bound by his friend's tales 'sometimes funny, sometimes mysterious but always fascinating,' till the time he realises the 'intriguing aspects of the enigmatic man' and the functioning of his 'make-believe' world. Tapan does not let go off Arunava's tales even when reality dawns, as these transport him into a world where the lines of reality get blurred, offering the much-needed respite to the lonely bureaucrat in him.
Theatre is one saving grace for Tapan, who is an avid artiste for his group Delhi Players. He also finds love, albeit at an age where one is way past the heyday, in the form of Nandini Swaminathan, who has a 'thin face and large perceptive eyes, taut and eager' and an 'enchanting dimpled smile'.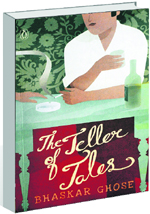 There is a deep undercurrent of pathos throughout the narrative as is the author's note of self-introspection.
Thankfully, solitude, grief and 'turning away from life' are transformed into hope as well as promise by the end. The story meanders for a while and almost borders on inaction before the denouement, where the logical conclusion is skillfully achieved. The characters are well-etched —Keya, Arunava's sister, Jaishree Kapur and Ron, both integral to the Delhi Players — and interesting in their own space. Having been a civil servant himself, an incisive insight into the functioning of the government machinery is the least one can expect from Ghose. The author's mastery over English prose is praiseworthy, as his felicity with verses that is evident in the generous sprinkling of poems throughout. One cannot but agree when Ghose quotes from William Shakespeare's The Tempest…
"We are such stuff
As dreams are made on; and our little Life is rounded with a sleep"
…quite literally the crux of The Teller of Tales.