Mining and metallurgy
Mega mine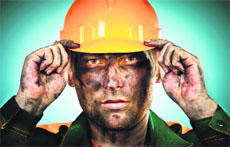 So many of the products that we use in our daily lives come from minerals, the materials that come from the ground. From domestic appliances, cooking utensils, and the jewellery we wear, to the fillings used by the dentist in our teeth. Even buildings are made of steel, which is forged from iron ore; limestone is a raw material used to make cement; and gypsum is used in interior room walls and ceilings and also for shampoos and tennis courts.
Career Hotline
Why do MBAs prefer consultation jobs?
Is there a quick course for Urdu?
What is the scope for optometry in India?
Scholarship roundup
Indian Oil offer for professional courses
Indian Oil offers an educational scholarship scheme for students for pursuing 10+/ITI, engineering, MBBS and MBA degrees at Indian universities. Indian Oil offers 2,600 scholarships for students of 10+/ITI, engineering, MBBS and MBA courses on merit-cum-means basis. 2,000 scholarships are offered for 10+/ITI students.
newsboard
School for entrepreneurs launched
ISEED, the Indian School for Entrepreneurship and Enterprise Development, a unique educational institution offering India's first full time one-year postgraduate-level programme in entrepreneurship, was launched in Gurgaon recently.
At home with success
Home science has traditionally been considered a subject fit for girls and for many years it was limited to imparting the skills of cooking, laundry, stitching and was confined to women.
course chat
CBSE launches new elective subject
In an attempt to revive India's rich heritage and culture, Central Board of Secondary Education has launched a new elective course for the higher secondary classes. The subject, "Knowledge Traditions & Practices of India" (KTPI) is to be introduced as a new elective course for Class XI-XII.
career compass: supply chain management
Success in good supply
Today almost all successful companies depend on the accomplishments of supply chain management professionals to continue their goods and services flowing to the marketplace rapidly, efficiently, and as cost-effectively as possible.
office mantra: gender-neutral workplace
Fair etiquette
The rules of professionalism and business etiquette have relaxed over the past couple of decades. However, the biggest change that took place during this period has been the number of women who have entered the workforce in almost all the fields. This often leads to confusion regarding the rules of gender etiquette. Here  are some rules for making sure that you are running a gender-neutral business house.
hiring scene
IT sector to hire 1.20 lakh this year
The country's IT & ITeS industry would generate as many as 1.20 lakh jobs this year even as campus hiring is likely to remain subdued, experts say. While there has been a drop in campus hiring in IT sector as the industry reels under a economic downturn in the West, jobs added this year will see large hiring from the market.


CareerCature
SANDEEP JOSHI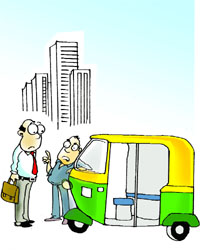 "I have an airline, this is only to deal with the slowdown"
TCS recruits 174 college grads in US
Country's largest software services firm Tata Consultancy Services (TCS) said it has hired 174 college graduates this year in the US. This hiring is a continuation of TCS' efforts in adding STEM (Science, Technology, Engineering, and Mathematics) jobs to meet the demands of its global customers, TCS said in a statement.
course cruising
Finance courses
The Indian School of Business & Finance (ISBF), New Delhi, an affiliate centre of the University of London (UoL) with academic direction from London School of Economics and Political Science (LSE) invites students to apply for its three-year full-time undergraduate honours degree programmes in the following courses: B.Sc. Economics B.Sc. Economics & Management B.Sc. Business.
Happiness @ work
Stick to your word
All personnel — workers or managers — at all levels of the workflow are required to take decisions — small or big. Juniors can take tough but right decisions only if they are confident that their immediate senior will back them in front of the top boss.