ARTS
Music Zone
Saurabh & Gaurav
Pet Shop Boys — Electric
(Sony)
ALBUM of the month
Produced by Stuart Price (Madonna, The Killers, Scissor Sisters), Electric sounds like the duo's answer to the displeasure expressed by fans about the absence of Pet Shop Boys' signature lively and danceable pop on their previous album Elysium. Opening with the explosive Giorgio Moroder-style beat, Axis, the album make its dance intentions clear. Much of Electric stretches out in a way that the duo haven't done since 1999's Nightlife, and after a run of such tightly-constructed, carefully-crafted material, it's a reminder that once upon a time the band were, first and foremost, responsible for some great dance music. The album also contains one of the best Pet Shop Boys songs of the last two decades, Thursday, which features English rapper Example and could've easily been nestled somewhere on the duo's seminal 1986 debut album, Please. The dark noir of Flourescent and aggressive techno of Shouting in the Evening both continue Electric's love affair with the club, but here we also find some of the best pop songs Pet Shop Boys have written. It's not until Love is a Bourgeois Construct that pop melody breaks free and bounces cheerily around a male choir recalling their 1993 remix of Go West. Electric is a record of skill and charm, but it's the spectacular Vocal that hits hardest, cemented by Neil Tennant's own vocals, reassuring an old friend, "Everything about tonight feels right and so young/ And everything I want to say out loud will be sung." Welcome back, Boys.
Best track: Thursday
Worst track: Inside a Dream
Rating ««««
Mavis Staples — One True Vine
(Anti)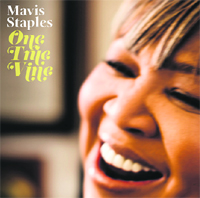 Mavis Staples first came to prominence as lead singer with the Staple Singers, the family group led by her beloved father "Pops" Staples, whose hits Respect Yourself and If You're Ready (Come Go With Me) became chartbusters in the 1970s. Her new album, One True Vine, sticks to the award-winning formula of You Are Not Alone, her first Grammy-winning collaboration with Jeff Tweedy. Most of the tracks feature little more than Tweedy on guitar and bass, his son Spencer on drums, and prominent backing singers, however, the focus is rightfully on Staples' earthy vocals, her masterful phrasing, commanding control and intense sentiments.
The traditional gospel track Sow Good Seeds is vintage Mavis, showcasing all imagery in flashback, and Washington Phillips' What Are They Doing in Heaven Today? is a slow-burning country waltz with Staples casing her smoky voice perfectly around the song's apocalyptic metaphors. There are also a number of covers, including opener Holy Ghost, a track originally recorded by Minnesota's Low.
Strikingly, an old Staples tune, I Like the Things About Me, achieves a light mobile motion by some great epiphany, and Woke Up This Morning (With My Mind on Jesus) establishes a country-gospel groove sprinkled by ecstatic hallelujahs. One True Vine is a gospel album, however, its earnest sentiments are universal. Staples will turn 74 this year, but her throaty vocals remain a marvel, as she imbues everything she touches with assurance and deep soul.
Best track: Sow Good Seeds
Worst track: Can You Get to That
Rating: «««
Eleanor Friedberger —
Personal Record (Merge)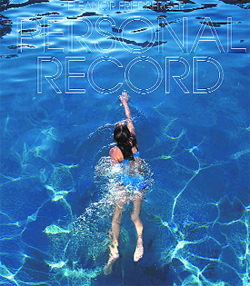 THE ingeniously titled Personal Record is yet another expansion of Eleanor Friedberger's style, aiming for a more streamlined and emotionally direct pop sound. Inspired by British singer-songwriters like Duncan Browne and Alan Hull, the album pays glowing tribute to the golden sounds of late 1960s and early 1970s pop. Ironically, the album doesn't feel as private as 2011's Last Summer, moving from periodical heartache to a more diverse set of themes. Friedberger's voice, over smooth studio backing for the most part, occasionally augmented by scratching guitar, is a beaming and warming delight. On mid-tempo I'll Never Be Happy Again, Friedberger conveys the bitter sweetness of love grown old, yet without making it appear as forlorn as the title suggests, observing tenderly that "Love is an exquisite kind of pain / And, oh, since I saw you, I'll never be happy again." The lazy groove and harmonies of I Don't Want to Bother You is both, melancholic and uplifting, as she sings "you've given me everything I've wanted." Tomorrow Tomorrow finds Eleanor and company exploring material with a good sense of energy and space. With its start-stop vibe, which weaves between stripped down bass lines, vocals, and the subtle guitar reverb, the track actually feels like it's got some drive to it. Elsewhere, the album showcases a penchant for fulfilling your expectations in delightful ways.
Best track: Tomorrow Tomorrow
Worst track: I Am The Past
Rating: «««
Thundercat — Apocalypse
(Brainfeeder)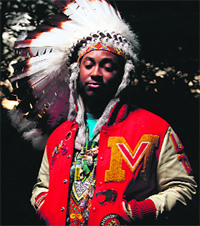 Stephen Bruner, better known as bassist extraordinaire Thundercat, has previously received acclaim for his contributions to other artist's work. His exhaustive understanding of music's aesthetics and the ways they can be exercised, stretched, condensed, and manipulated to push music into new sonic soundscapes and realms is absolutely demonstrated on his latest album Apocalypse. The album's opening track Tenfold sounds like a daily mantra that he recites to numb the pain, as he sings: "I won't forget you even passing/I know we'll be/Don't you forget me/Strange how things work/Nothing is promised", while Heartbreak + Setback finds Thundercat adding a vaguely R&B sensuality to his sound, leading to what might be the best single track he's done yet. The best tunes on Apocalypse feature the warmest, most carefully constructed melodies. Without You contains a set of complicated, meandering chord changes yet the melody remains discernible throughout. Evangelion is the most exotic piece from the album, taking on the life of visionaries such as Alain Goraguer, Joe Zawinul and Lonnie Liston Smith. A Message for Austin, probably more than any other track here, shows how far Thundercat has come in the past few years. He hasn't abandoned any of his old techniques or approaches here, he's just opening them up to a wider and more universal range of feelings.
Best track: A Message for Austin
Worst track: Tron Song
Rating «««
Top 10 Singles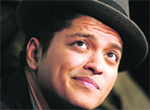 Bruno Mars
Blurred Lines ......... Robin Thicke feat T.I. &Pharrell (NM)
We Can't Stop ......... Miley Cyrus (CU)
Radioactive ......... Imagine Dragons (CU)
Get Lucky ......... Daft Punk feat. PharrellWilliams (FD)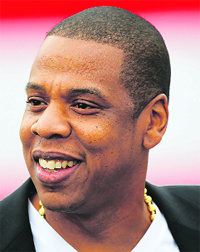 Legend: (CU): Climbing Up (FD): Falling Down (NM): Non-mover (NE): New Entry
Treasure ......... Bruno Mars (CU)
Can't Hold Us ......... Macklemore& Ryan Lewis (FD)
Cruise ......... Florida Georgia feat. Nelly (FD)
Holy Grail ......... Jay-Z feat. Justin Timberlake (NE)
Cups (Pitch Perfect's) ......... Anna Kendrick (NM)
Love Somebody ......... Maroon 5 (CU)
Good Time ......... Owl City & Carly Rae Jepsen (NM)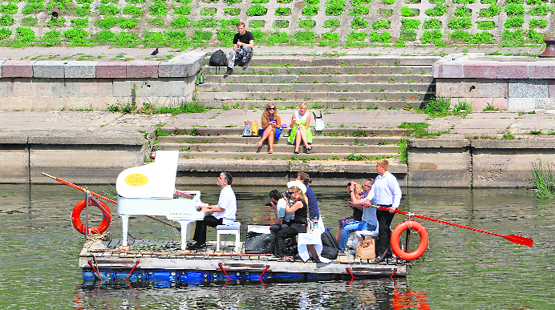 Floating music
Lithuanian pianist Petras Geniusas performs on a floating pontoon on the river in Vilnius as part of the Piano.lt summer festival in Vilnius, Lithuania.



Fire band
A music band of Belarussian
fire-fighters march along the main avenue of Minsk, Belarus. The band
is celebrating the 160th anniversary of the fire service of the state.


Rocker Priest: Argentinian priest Cesar Scicchitano rehearses with his metal band Pecadores (The Sinners) at a recording studio in Buenos Aires, Argentina. Father Cesar, 49, known as the "Rocker Priest," is a close friend of Pope Francis and composed the "Anthem to Francis", a rock 'n' roll song, which will be released by an international record label to "multiply the pastoral message". (L) and Pussy Riot: One of the jailed members of the all-girl punk band Pussy Riot, Nadezhda Tolokonnikova, looks on while standing in the defendant's cage in a court in Zubova Polyana, Republic of Mordovia. A Russian court recently ruledto keep a member of punk band Pussy Riot in prison, after she appealed an earlier decision denying her release on parole from her sentence over a church protest against President Vladimir Putin. Photos: AFP