Blazing blouse
Years back, the promoters of fusion fashion began their sojourn westward by Indianising the red carpet best bet — gowns. Alongside they carried Indian wear, saree and lehanga choli to give them a Western twist. The fusion part was more organic than forced, as the outcome was classy Anarkali gown, sensuous corset blouses. The choli or blouse was never again the humble garment with the hemline just above the navel!
Young notes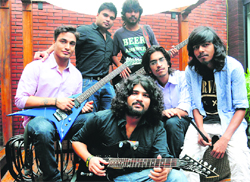 They promise to stir up emotions hidden deep within and transform the moments into memories, all with the power of their music. While we are yet to test that with the one-year-old Sufi-rock band Zikrr, they come all armed to test the waters. "Apart from other compositions, we will be performing a remix of Dil Se Re and blues version of Intehaa Ho Gayi. We've reworked the compositions and hope the listeners enjoy and appreciate it," shares Jatin Arora, the lead vocalist, in Chandigarh for a performance at Blue Blazer.
Master Chef
Morphed muffins!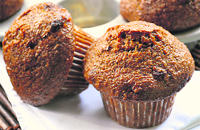 A healthy breakfast is one that pumps us up with nourishment and energy to last through the day, bringing with it, a happy feeling of fullness! Whenever possible, oily and rich foods should be substituted with wholewheat, bran, fresh fruit, protein and minimal quantities of fat. Muffins, unlike cup cakes are relatively low on sugars and fat, thus making them better for health. Muesli has become a popular 'all-in-one" wonder that gives us all we need, straight from a single jar! How about adding egg to it, so you get a protein-punch, and more nuts for energy, and wholewheat atta?
Star Track
All about Roshan
How Farhan looked like Milkha Singh
Sing along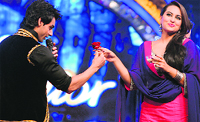 The unit members of Indian Idol Junior celebrated Eid with Imran Khan and Sonakshi Sinha on the sets of the show. The actors visited the sets of the reality show to promote their film Once Upon A Time In Mumbaai Dobara. Imran Khan and Sonakshi Sinha will be seen in the episode, which is based on qawali .All the contestants will be dressed in the signature qawali attire and will sing qawali songs.

In & out
Rumour has it that Sanaya Irani walked out of an Eid special episode after some rehearsals. Roopal Tyagi of Sapne Suhane fame stepped in and shot for the act in three hours flat.