Putting women in college key to eliminating gender bias
Though both primary and secondary education can enhance literacy skills of women, the real empowerment will come from higher education
Harender Raj Gautam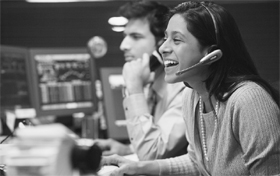 The World Bank estimates that eliminating barriers that discriminate against women's working in certain sectors could increase labour productivity by 25 per cent. — Thinkstockphotos
EDUCATION is the most important tool for women empowerment. Our history is testimony as works by ancient Indian grammarians, such as Patanjali and Katyayana, suggest that women were educated in the early Vedic period. However, women found it hard to keep pace with their male counterparts. They had to struggle hard to get the right to education.
Their struggle dates back to 1883, when Chandramukhi Basu and Kadambini Ganguly-Basu became the first female graduates of India. After Independence, there was a significant progress as the women literacy improved from 8.86 per cent in 1951 to 65.4 per cent in 2011.
In the last 10 years, women have shown an impressive incremental increase of 11.8 per cent in comparison to 6.8 per cent for males. Among the states and union territories, the female literacy rate is the highest in Kerala at 92 per cent followed by Mizoram (89.4 per cent). The growth of female literacy rate is 14.87 per cent, whereas the male literacy rate is 11.72 per cent. However, the gap of gender inequality is still wider.
According to the Human Development Report of the United Nations Development Programme for 2013, India has been ranked 132nd among the 148 countries in the Gender Inequality Index. In general, the number of girls enrolled at all levels — primary, secondary and higher education — is less than their counterparts. However, the female-male ratio in education has been steadily increasing over the years. In primary education, the Gender Parity Index ratio has gone up from 0.76 in 1990-91 to 1 in 2009-10, showing 31.6 per cent increase. In secondary education, the increase is from 0.60 in 1990-91 to 0.88 in 2009-10, thereby showing 46.7 per cent increase. The share of girls in the total enrolment at the primary and upper-primary levels is 48.5 and 48.1 per cent, respectively.
Though both primary and secondary education can enhance literacy skills of women, the real empowerment will come from higher education in different fields. Due to various constrains, only 26.6 per cent of adult women are able to reach a secondary or higher level of education, compared with 50.4 per cent of their male counterparts. Higher education is the key that can opens the doors for women as decision-makers and give them real empowerment.
Realising the importance, woman activist Pandita Ramabai persuaded the Hunter Commission in 1882 for allowing women to become doctors and teachers. In 1944, Asima Chatterjee became the first Indian woman to earn a doctorate degree in science awarded by an Indian university.
Women enrolment in higher education, which was less than 10 per cent of the total enrolment on the eve of Independence, rose to 41.5 per cent in 2010-11. Among the states, Goa with 61.2 per cent topped in terms of women enrolment followed by Kerala (56.8 per cent), Meghalaya (51.8 per cent) and Nagaland (50.5 per cent). However, the majority of women in the country are enrolled in non-professional graduate-level courses. In 2010-11, 41.21 per cent of the women were enrolled in the arts stream, followed by 19.14 per cent in the faculty of science and 16.12 per cent in commerce and management. Further, the number of women enrolled in the faculty of education was 4.60 per cent, 3.85 per cent in medicine and 11.36 per cent in engineering and technology. The enrolment position of women students enrolled for master's-level courses had been 12 per cent, while a very small proportion (0.8 per cent) of the total number of students had been enrolled for research.
Despite best efforts of the Central government to improve the situation, a recent report by the Right to Education Forum has showed that at least 40 per cent of schools in the country still lack a functional common toilet. Further, 40 per cent schools lack separate toilet facilities for girls. A national study by AC Nielsen and an NGO, Plan India, highlights that as many as 23 per cent of girls in India drop out of school when they hit puberty. Lack of facilities also causes widespread absenteeism each month. The report further indicates that girls miss on an average of 50 days of school each year because of menstruation.
Increasing the number of young girls in secondary education is widely seen as having a key role in closing the continued gender gap in India. Various studies highlight that girls in India face drastically reduced opportunities without secondary education. Consequently, many are forced into early marriages or working on the lowest rungs of the employment ladder. Such statistics of gender inequality in education has a wider long-term impact on our economy.
The World Bank estimates that eliminating barriers that discriminate against women's working in certain sectors could increase labour productivity by as much as 25 per cent. According to the National Sample Survey, the workforce participation rate of females in the rural sector was 26.1 per cent in 2009-10, while that for males was 54.7 per cent. In the urban sector, it was 13.8 per cent for females and 54.3 per cent for males. A total of 20.4 per cent women were employed in the organised sector in 2010, with 17.9 per cent working in the public sector and 24.5 per cent in the private. If women were ensured equal access to agricultural resources and financial credit, it would have a dramatic impact on our food security and overall economic growth.
The data published in the World Factbook of Central Investigative Agency suggest that if just 1 per cent more girls were enrolled in schools in India, the country's GDP would rise by an estimated $5.5 billion. According to the Food and Agriculture Organisation of the United Nations, if women had the same access to productive resource as men, they could increase yields on their farms by 20 to 30 per cent, raising total agricultural output in developing countries by 2.5 to 4 per cent.
Thus, the real change will come only when women take the responsibility of decision-makers at different levels of administration. Still, there are only 10.8 per cent of women Parliamentarians in our highest decision making body. However, education can certainly make a difference, because education and administrative skills could only help Kiran Mazumdar-Shaw to establish one of India's first biotech companies, Biocon. Further, Lalita D. Gupte and Kalpana Morparia were the only businesswomen in India who made it to the list of Forbes World's Most Powerful Women in 2006. While Gupte headed India's second-largest bank, ICICI Bank, Morparia is the CEO of JP Morgan India. This is very encouraging, but there is a tremendous need to harness woman power with right education, which is necessary to propel India on a higher growth trajectory.
The writer is Senior Scientist at Dr Y. S. Parmar University of Horticulture and Forestry, Nauni, Solan