Character calling
You anticipate the most readymade excuses to tumble out if a Ďtrying-to-be-Bollywood-actorí makes a shift to the small screen. Something like the roles offered arenít worth it or there is a dearth of good scripts. You rarely expect honesty, wherein an actor confesses that because he hasnít been able to make a mark in Bollywood and has nothing in hand, has turned to television! Ashish Chowdhry is one such exception.
Independent voice
Itís plain assumption to say that music in India connotes Bollywood. No doubt it contributes the maximum, but you canít ignore the significant addition made by composers of independent music. Itís the marriage of the two that musicians of India now hope for.


Graffiti Aradhika & Sesh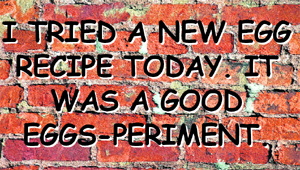 Tune tonic
School-time breaks led to college festivals, choir practices to theatre and smaller stints to bigger platforms. Chandigarh-bred and Mumbai-based music composer Rochak Kohli reflects on his journey and the rest does feel like history.
gyan zone
Plum pleasure
Nestled inside the crowded and the ever-growing Elante Mall is a place that holds a magnetic pull. It is the newly opened Plums Asian Bistro. The first few seconds takes you to understand the name of the place, you might get tempted to peep in to see if there are any plums inside. For more, you need to step in.
Par Excellence
The release
The 'release' is the action of the club head through impact. It is a combination of the shutting of the club face and the acceleration prior to impact and the subsequent deceleration post impact.
Doc Talk
Under pressure
The optimum blood pressure (BP) is below 120/80mmHg. Hypertension is defined as a BP above 140mmHg systolic (higher number) or above 90mmHg diastolic (lower number). People should adopt a healthy lifestyle to prevent BP related complications. Any complaint of headache, visual disturbances, fatigue and breathlessness should be evaluated by a doctor.
star track


Ranveer turns Deepika's bodyguard


SRK can't stop smiling


Ash to dance for a cause


Justin eyes Jackson's home


When Ben felt insecure
chatter box


Leading the way


Small steps to stardom


Twists & turns


Right in the act


I, me & myself