Love in the time of politics of sciences
Lamat R. Hasan
THE battle of superiority between natural and social sciences is being played out at one of India's oldest universities, and good old love may just become a casualty.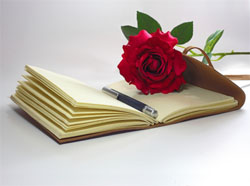 Among general education courses to familiarise humanities and science students with each others' disciplines, Kolkata's Presidency University is offering unique optional papers like "Digital Humanities", "The Physics of Everyday Life", and "Love" — likely to be option number one for most undergraduate students! The subject of love, hitherto the premise of departments of English and philosophy, will be addressed for the first time by the department of sociology in an Indian university. The only other known precedent is the "Sociology of Love" undergraduate course offered at the University of Massachusetts in the US.
Professor Emeritus Prasanta Roy, who was instrumental in setting up the Department of Sociology at Presidency University, said, "The course on love has been getting a lot of attention.
"It will be taught as a foundation course to the students of natural sciences and will sensitise them towards love." Roy hopes to cover several elements of love — from love as romance to love as an industry. He is hoping to bank on love theorists like Anthony Giddens, Zygmunt Bauman and Eric Fromm, who have enriched sociological discourses with "The Transformation of Intimacy; Sexuality, Love and Eroticism in Modern Societies", "Liquid Love" and "The Art of Loving", respectively.
He confirmed there has been no precedent for the course in the country. "Delhi's two leading departments of sociology at Delhi University and Jawaharlal Nehru University are not teaching emotions — love being an important emotion."
Upal Chakraborty, an Assistant Professor with the Department of Sociology at Presidency, is likely to teach the course on love which will be offered in the second semester. "From Bollywood flicks to Bhakti literature, from feminist critiques to structuralist treatises, from Sufi music to ethnographic contexts to classical and contemporary philosophy, this course will try to put 'love' under a critical sociological microscope," Chakraborty said.
"In the process it will also question the oft-repeated, commonly believed oppositions between rationality and emotion, subjectivity and objectivity, romance and utility, and other similar ones."
Chakraborty said for him the course on love was like any other topic such as class, caste or urban sociology.
"But that does not, of course, take away the uniqueness of the course. The originality in the idea of teaching love in a sociology programme comes from the fact that by discussing such an ubiquitous, commonsensical, mundane, popular expression of human interaction in an analytical light, we will be able to critically analyse how society shapes expressions of love, what kind of structural inclusions and exclusions are generated in the process, and how they vary historically and culturally," Chakravorty told PTI. He said the entire idea in teaching this course is to make the familiar unfamiliar, or render the concrete abstract.
"We wish to represent the everyday in a philosophical light, and we thought that love would be a particularly relevant theme, because the audience we would address is constituted of young college students in whose lives this expression surely plays an important role," he added.
Delhi-based sociologist Neshat Quaiser said love as a subject is generally taken care of by English literature and philosophy departments.
"But it (the course) will certainly enable students to go beyond the commonsensical and everyday view of love — also view of love based on religion — thereby to have a more meaningful understanding of love with its multiple representations, which in turn holds possibilities to affect/ change the human relations from banal to more meaningful ones," he said.
Roy's department is offering three other courses "Laboratory Life", "The Mechanics of the Mind" and "Why Study Society" as well. "These courses will help bridge the divide between natural and social sciences. For instance, "Laboratory Life" will inform students of natural sciences about politics inside the laboratory; the sharing of time and space issues and the struggle for consensus. It will help them understand that social sciences are also a science," he said.