VLSI DESIGN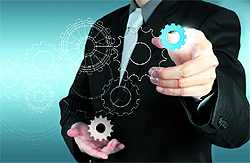 Charge your creative chips
If you have ever tinkered with your old radio or tried to set right your PC, and have a passion for electronics and chip designing and want to learn more about it, instead of choosing the usual software engineering job, you can opt for career in Very Large Scale Integration (VLSI) Design. VLSI circuits are everywhere — your personal computer, your latest mobile and state-of-the-art tablet, or for that matter practically every electronic gadget made today. Thinkstock photos/getty images
key professional profiles in the domain of finance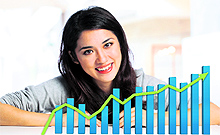 Many faces of a financial wizard
Today's world of finance is very dynamic and demands equally dynamic and vibrant work-force, which can keep pace with the progressive environment of financial services. The growing complexity and innovation of the products along with growing use of debt products require understanding of practical implications of using these products in addition to conceptual framework.
expert speak: higher education scene
Why corporate investments are good for universities
Should market demand be the deciding factor in setting the syllabus and pattern of the current education? The answer is both yes and no. Yes, because university curriculum needs to be in sync with the market demand keeping in view the present socio-political environment and economic scenario. This will help the students find employment easily. And no, because certain subjects like the classics, languages, and material sciences, which are not highly sought after by students or are directly linked with conventional employability, would probably be dropped.
Cool Counsel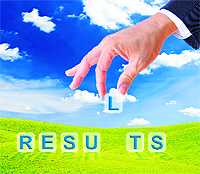 Work on spirit of motivation
A motivated employee always produces optimum results as motivation is what takes one places in life and in career. Self-motivation inspires, encourages, and promotes mutual trust. It brings cooperation among employees. Research reveals that there is direct relationship between motivation and achievement. But the general opinion is that it is difficult to remain motivated at all times. However, it is not very difficult to develop a habit of staying self-motivated.
career compass: fashion styling
Style check
A career in fashion styling provides one an opportunity to express one's creativity and achieve satisfaction. In the last 2-3 decades, India has seen a tremendous growth in the field of fashion designing and hence, fashion styling as a career has picked up momentum.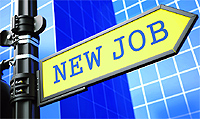 smart strategy: first day fundas
An impressive beginning
A million students graduated from colleges around the country this month. If you're one of them, and through a combination of luck and vigorous initiative-taking have landed your first "real" job, congratulations! It is natural to feel nervous about starting a new job.
Young Indians struggling to find suitable jobs
With the hiring trends remaining lack lustre it is not just the young Indians who are struggling to find a suitable job, but the experienced workers too are not getting positions commensurate with their qualifications.
CareerCature
sANDEEP jOSHI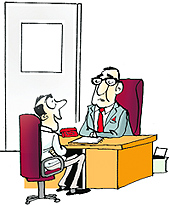 If you promise me the VP's position after seven years, then I don't mind joining as a despatch executive

Hiring activities pick up in July
Indicating better job market conditions, hiring activities grew across most of the sectors including pharma and insurance in July, says a report. The Naukri Job Speak Index, which tracks monthly hiring activities online, rose to 1,323 last month.
Happiness @ work
Gems of ancient wisdom
Move on to move up
If you get stuck to a city or a village, chances are that your position in the office won't see much forward movement either. Remove those shackles and move on when you feel your job at a place is done.