Taxation
Tax guides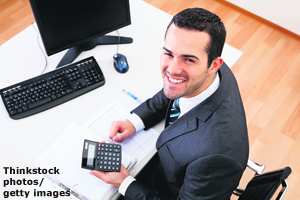 Finding one's way through the maze of taxation norms is not everyone's cup of tea, hence the need for the helping hand of a taxation expert. A course in the field of taxation can thus become a key to a great career
A wise man has said rightly "there are only two certainties in life — death and taxes!" No wonder the field of taxation is very lucrative and is growing fast in necessity as well as importance. Everyone, at least, every working person, has to pay taxes and taxes in India are in the news again as we come to the end of the financial year closing, when tax returns have to be filed.
Testing times: bank PO exam
Gear up for banking exam
The expansion of the banking sector and its convergence with other financial sectors, such as insurance, NBFCs and Capital markets, retirement of existing employees and financial inclusion have created massive job opportunities in the banking sector. The pre-requisites for a bank job in today's context are good communication skills, management skills, analytical skills and knowledge of computer operations. All these are essential in the dynamic work environment that modern day banks present.

Scholarship roundup
Microsoft Research Graduate Women's Scholarship


The Microsoft Research is offering graduate women scholarship programme for the students enroled as a full-time graduate student in the computer science, electrical engineering, or mathematics departments at a US or Canadian university. It is a one-year scholarship programme for outstanding women graduate students and is designed to help increase the number of women pursuing a PhD. This program supports women in the second year of their graduate studies. Women who are interested in this scholarship must apply during the first year of their graduate studies.
A winning hand
Specialised engineering courses are a good option as these niche areas offer good job prospects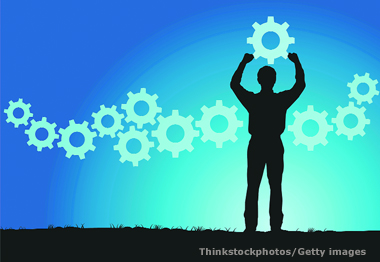 Students seeking admission to engineering courses are generally in a dilemma during admission counselling sessions when it comes to choosing a branch that doesn't fall in the traditional core branch trio of mechanical, civil and electrical. There is apprehension over limiting the horizons of their career to a very niche area. But the fact remains that the scope of a career in engineering has become much wider with the introduction of specialisations like automobile, petroleum, mechatronics, avionics engineering courses.
smart strategy: surviving unhealthy competition at workplace
Focus on the positive play
Modern work culture is quite taxing on the professional and personal fronts. An employee has to cope up and juggle his way through lots of cobwebs woven by the inelastic targets and elastic time-schedules which mostly stretch far beyond the written code. But, the buck doesn't stop here. Everyone around you in your organisation is toiling hard to be in the good books of the manager and ultimately be the pick for the upcoming appraisal.
Work station
Work on a brand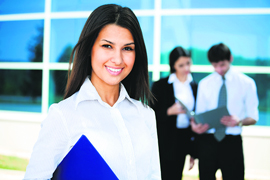 This is the age of brands and these are all around us. The workplace is no exception to the preence of brands, and mind you one is not talking about the Gucci, Prada or Armani that some like to flaunt unabashedly all the time. Most people create a brand of their own and wear that personality to achieve their career goals. I am reminded of a gentleman that I once worked with. He was called 'High Level'. No kidding, not only did we call him that, but he himself used to refer to himself with this moniker. The name probably stuck because all his conversations were peppered liberally with this phrase. "How was the meeting?" 'High Level'
Happiness @ work
Gems of ancient wisdom
Krishna on work & freedom
The Gita has a recipe for an efficient system that, surprisingly, doesn't tax workers. The formula is simple: Do your assigned work well (verses 2.50, 12.16) and limit oneself to one's work (3.35, 18.47). While the former ensures efficiency, the latter prevents worker's burnout.
Career compass: food flavourists
The taste makers
If you have a passion for food and chemistry, then a career as a Food Flavourist or Flavour Chemist may be the right choice for you
Food flavourist is a relatively new career in the food industry. Food processing keeps the foods we eat safe and makes them last longer. But all this processing also removes the natural flavours of food items. And the flavour industry's main aim is to restore this loss of flavour. It is a multi-billion dollar industry that offers a very unique career - that of food flavourists.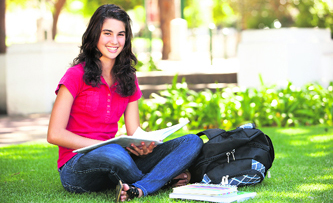 Career Hotline
Should I go for a master's degree abroad?
Q. Will a master's degree from a university abroad make any difference to my future career prospects? I have done my bachelor's in psychology but am confused whether I should do my master's in the subject from India or abroad. I want to eventually be a child psychologist. — Harshita Bajwa
Cool Counsel
Pave a perfect career path for yourself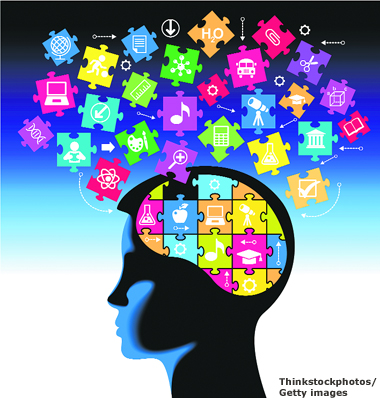 Career planning is a delicately balanced subject. It remains a tricky and complex process which requires a comprehensive thought process and astute planning. In terms of the time when you should decide what you are going to become, two landmark years are: when you are studying in high school and are ready to decide which stream of education you will choose; and secondly when you are in senior secondary school, about to enter college, when you pick up the course of your choice. Students in Class X aiming to build a career in the field of science /engineering
/medical, aim for good scores to be able to get into the science stream in good colleges and schools, before they actually start preparing for the field they would compete in - MBBS, IIT etc. With increasing cut off rates for entry into colleges, there is also a mad clamor for scores in PLUS ii.
Course cruising
HPU Admissions
Himachal Pradesh University is inviting applications for admission to M.Phil., L.L.M. and Diploma in G.I.S. (Entrance based)/ PG Diplomas in Clinical Psychology, Environmental Psychology and Organisational Psychology (Merit based) courses for the session 2013-2014.


CareerCature
sANDEEP jOSHI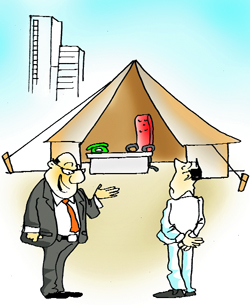 This is your new office; the building had to be sold for our infrastructure development works.

Work less to stay healthy!
Working more than 50 hours a week can ruin your health, says study
Employees who work for more than 50 hours a week may be harming their mental and physical health, a new study has warned. Researchers from Kansas State University found a preliminary link between workalcoholics and reduced physical and mental well-being. Sarah Asebedo, doctoral student in the University, working with colleagues Sonya Britt and Jamie Blue used the National Longitudinal Survey of Youth 1979 for the study.
LinkedIn lowers age limit to 13
LinkedIn, the professional networking website, has launched a push to recruit career-minded youngsters by lowering its minimum age requirements — targeting users as young as 13 as it seeks to expand its reach. From next month, 14-year-old Americans will be able to sign on to the website, which has become a favourite hunting ground for employers and professional recruiters. In the UK, the age requirement will drop even further, to 13.
Newsboard
The 10th season of the Tata Crucible Business Quiz was kicked off at Coimbatore on August 22, 2013. The winners of regional rounds will compete in four zonal finals in the respective zones. The top two winning teams from each zonal final will participate in the national finals to be held in Mumbai on October 13, 2013. This year four more cities Jaipur, Raipur, Guwahati and Navi Mumbai, have been added to the regional rounds namely taking the overall count for the non-Tata track to 24 cities, while Tata track will be held in 8 cities, (total 25 cities).