From small town to big screen
With stars in their eyes and a dream in their hearts and a prayer on their lips, tentatively but confidently these actors from the region knocked the doors of Bollywood. They share their journey to Maximum City
Nonika Singh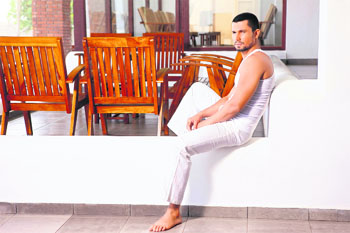 Today, these men and women hailing from small towns of Punjab and Haryana are stars in their own right shining and basking in the glory of limelight. Coming from relatively obscure places, a few from the relatively more chic Chandigarh yet nowhere close to a metro, they share their trek to success.
Randeep Hooda believes you cannot take the town out of a man

---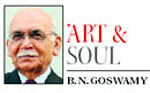 ARTS
'ART & SOUL
A unique tribute
Chandralekha's innovative choreography explored the ideas of time and space. Great dancers, choreographers, theatre directors, scholars and writers come together to pay an uncommon homage to this dancer-thinker
I have walked half the distance. Now I'd like to tell the audience that you should walk half the distance towards me. Because the time has come: I have finished my walk towards you; it is your turn to walk. Then only will we understand each other.

Advice for young dancers? Young dancers shouldn't see themselves as young. They should see themselves as ancient women of this country. And they should see that there is so much ancient knowledge here, a whole lot of knowledge, and they should start from there. — Chandralekha, celebrated dancer


---
sports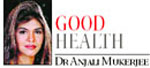 Balancing act
Ayurveda has identified three body types or doshas which we are born with. Each dosha demonstrates certain behaviour, unique to that body type. As doshas rule our behaviour, it is important to keep these in balance
Discovering your body type is the most important step towards achieving better health because your constitution tells you how nature intends you to eat and live. Knowing your body type helps you to know your particular predisposition to disease. You can then take appropriate steps to nip the disease in the bud.
Overcoming dental anxiety
Dr Aman Dhillon
Scared of the dentist? Don't
worry; you are not alone as most of us have experienced some anxiety at the sound of the dental drill, the scraping of the tools and the thought of getting an injection in the mouth or gums.
Smartphones may cause rise in myopia
London: If smartphones have made our lives easier, there is a flip side too — they cause vision impairment, says a leading laser eye surgeon. Femalefirst.co.uk reports that surgeon David Allambym has revealed that smartphones have caused cases of myopia (short-sightedness) among young Britons to surge.


---
Society
Structures have to be overhauled
Crimes against women have to be examined against the backdrop of rapid growth in the last decade and the varying access to the fruits of that development across the class divide
Paromita Chakravarti
tHE Mumbai rape seems to be a classic playing out of the rape of a young professional woman in an urban wasteland which is a symbol of unplanned economic growth, by local men, presumably without employment, with criminal records (I am going by media reports here). The frequency of rapes in urban public spaces of women who are educated, successful, professional and mobile seems like a backlash against the gains made by women through education and livelihood generation.


---
TRAVEL
Of pavilion, pier and pubs
Nivedita Choudhuri
you'll never get bored of Brighton and its landmarks. If the Royal Pavilion — the spectacular seaside palace of the Prince Regent (George IV) — does not enthral you, the Pier will.
Throw in gentrified Regency squares, museums that appeal to mavericks and a clutch of well-upholstered parks with conventional cafes attached — and you have a city that truly caters for all tastes.


---
ENTERTAINMENT
Rich Indian fare at Toronto
From a music-driven Bollywood love story to a daring, mould-breaking Punjabi tale about elemental human impulses, the upcoming Toronto International Film Festival will showcase a wide range of Indian films
Saibal Chatterjee
Two ends of the contemporary Hindi cinema spectrum will receive red-carpet Gala treatment at the upcoming 38th Toronto International Film Festival (TIFF). On the one hand is Shuddh Desi Romance, an unconventional love story produced by Aditya Chopra's Yash Raj Films banner; on the other is Ritesh Batra's The Lunchbox, an independent Mumbai film that had its world premiere in the Cannes earlier this year.
'Success comes when you are at peace'
Sreya Basu
Aishwarya Rai Bachchan is all set for her post-motherhood comeback. However, she is tight-lipped about the project. Excerpts from an interview:
When are you coming back on the silver screen?
I am reading scripts and work is getting finalised. But I have always maintained that it is the prerogative of my directors and producers to make the official announcements. That is why I never do it. Everybody has a plan and I respect the plans of the people I work with.