LIFE+STYLE

CHANDIGARH

LUDHIANA

BATHINDA

JALANDHAR

AMRITSAR TRIBUNE

JALANDHAR TRIBUNE

BATHINDA TRIBUNE

JAMMU TRIBUNE

KASHMIR TRIBUNE

DELHI

DEHRADUN

DEHRADUN PLUS
PM to push for Security Council reforms at UN
New Delhi, September 18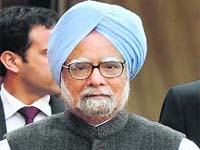 Prime Minister Manmohan Singh will strongly pitch for UN reforms and appeal to the international community to jointly combat the menace of terrorism when he addresses the 68th session of the United Nations General Assembly (UNGA) on September 28.
Central Govt launches austerity drive; bans meetings in 5-star hotels
New Delhi, September 18
The Central Government today announced fresh austerity measures to cut expenditure, including banning government departments from holding meetings in 5-star hotels and barring officials from executive class air travel, in view of the tight fiscal situation.
Mahilpur Khalsa College principal refuses to give up charge
Chandigarh, September 18
A day after being placed under suspension, Mahilpur's SGGS Khalsa College principal Dr SS Randhawa today locked out the administrative office on the premises, affecting studies at the state's first rural college that caters to 3,000 students.
OTHER PAGES

PUNJAB: With Rs 800 cr in kitty in 3 months, govt aims to clear pending bills


HIMACHAL: Lok Sabha poll on mind, Cong starts pruning block, district units


CHANDIGARH: Aedes mosquito stings 28 in tricity


LUDHIANA: Health staff go on 3-day strike


DELHI: Eight drown in Yamuna

BUSINESS: RBI policy: Industry wants 'out-of-the-box' solution

OPINIONS: Onion on the boil

SPORTS: Another star on the rise

WORLD: Russia to show UN 'proof' of Syrian rebels' role in gas attack


Lahore Log

The tribune guide to best colleges

Budget
2013-14

INDIA CHINA WAR 50 YEAR LATER

EARLIER FEATURES

Ambala couple end lives after poisoning six-year-old son
Ambala, September 18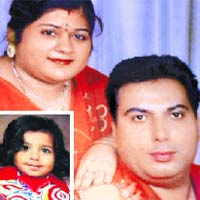 A man and his wife poisoned their six-year-old son before committing suicide at their rented accommodation in the Kaziwara area of Ambala city on Wednesday morning. A suicide note signed by Rajeev Sabharwal (42) stated they were committing suicide because of financial problems and no one should be held responsible.
Amritsar-Kolkata corridor must cover 20 cities: IMG
New Delhi, September 18
The Inter Ministerial Group (IMG) set up by the Prime Minister for doing a feasibility study on the Amritsar-Delhi-Kolkata Industrial Corridor (AKDIC) has recommended that the project should cover 20 cities in the seven states of Punjab, Haryana, Uttar Pradesh, Uttarakhand, Bihar, Jharkhand and West Bengal with a budgetary support of Rs 5,700 crore spread over 15 years.


Local militancy on revival route in Kashmir
Jammu, September 18
Here hangs a tale. Two local militants, Aqib Rashid Sofi and Bilal Ahmad Bhat — who were killed in an encounter with security forces in Bandipore district in north Kashmir on Tuesday evening — are part of the emerging narrative in Kashmir that local youth are once again picking up guns and grenades.

Sharif presses for serious dialogue with India
September 18, 2013
PM, Sonia reach out to UP riot victims
September 17, 2013
In poll mode, Modi calls for strong leadership at Centre
September 16, 2013
Anger is Advani's right, will pacify him: Rajnath
September 15, 2013
BJP crowns Modi as PM candidate for 2014
September 14, 2013
BJP to decide on Modi as PM nominee today
September 13, 2013
Prosecution seeks death penalty for rapists; sentencing tomorrow
September 12, 2013
4 guilty of Dec 16 gang rape, murder
September 11, 2013
UP on edge as riots toll rises to 30
September 10, 2013