Arts
music zone
Glasgow Indie rock quartet delights again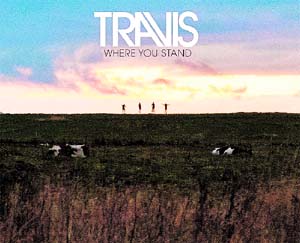 Travis — Where You Stand
(Red Telephone Box)
The band's first album since Ode To J. Smith comes after a five-year sabbatical, the longest between-record breather in Travis history. Acoustic Lullaby Mother, the album's opening track is pleasantly light and airy before it breaks into a widescreen projection of bright harmonies alongside a grandiose choral work that fits its earthly rhythm section. Fran Healy's voice is as glorious as ever, punctuating a simple but beautiful guitar and drum foundation. A Different Room bursts with colour like a spring bouquet, with harmonies perfectly placed around the vocals, while Warning Sign is another highlight, with a memorable mid-tempo groove and skilfully executed singing. The title track radiates with a luscious grand piano, marking the band's soothing delivery in the simplest of ballad forms. The staccato beats of New Shoes add a welcome edge, although the song retains the type of radio-friendly chorus that Healy seems to write with fabulous ease. Travis' music is emotional and true to itself, that is all it ever tries to be. Where You Stand may seem bland on the first listen but if you are willing to give it your full attention and repeat listens, you will be rewarded as you notice the delicate intricacies woven in.
Best track: Warning Sign
Worst track: Boxes
Rating: ««««
Gorgeous execution & uplifting attitude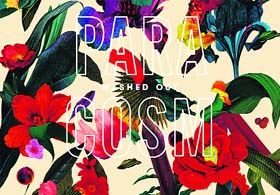 Washed Out — Paracosm
(Sub Pop)
Two years on and the Georgia-based producer Ernest Greene is back with his second album under the Washed Out signature, Paracosm, a term that describes a detailed imaginary world. Greene had already mastered merging live instrumentation with the programmed drums, synths, and triggered samples with his last album, 2011's Within And Without, but he's clearly much more comfortable combining the elements now. The opener, Entrance, begins with silence as sounds of birds chirping and a tentative xylophone slowly become audible. The beautiful All I Know confirms the evolution of Washed Out, with an almost anthemic direction bursting through the soaring synths. The album feels deeper, more organic, less processed and, as a result, more refined. It shows development in Greene's songwriting. It All Feels Right sees Greene toying around with a joyful, almost cheerful acoustic guitar riff which winds its way around a set of drums that have been placed relatively high in the mix. Each track bleeds into the next with seamless precision, borrowing each other's fantastical effects from both analog and modern digital tricks. Often Greene's vocals are of such a kind, they tend to float between songs, until you're drifting into a gorgeous slumber. The aptly-named centrepiece Weightless slows things down while gently building cinematically to a soaring quality. The mesmerising All Over Now finishes the album off perfectly, with Greene making use of a constant, looping beat, pulling at the heartstrings as he repeatedly sings, "It's all over now".
Best track: It All Feels Right
Worst track: Falling Back
Rating «««
Triviality, solitude never sounded so stunning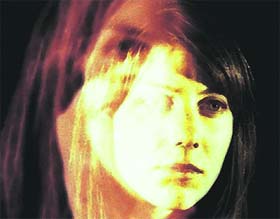 Julia Holter — Loud City Song
(Domino)
Having crafted two outstanding albums, Tragedy and Ekstasis, recorded between the four walls of her house, Loud City Song marks Julia Holter's studio debut as one of the most spellbinding music albums today. Most vividly, the songs evoke the easy, tingling drift of early Robert Wyatt. Although the album couldn't be described as a commercial record by any means, it's certainly her most accessible. "He's Running Through My Eyes" is a chillingly sparse track with a piano performance that brightens and then recedes. The album takes Holter's rare gift for experimentation and merges it with her pop sensibilities. Much of this newfound dynamism comes from adding new collaborators and embracing a more jazz-oriented instrumentation that adds a little drama, agility, and even playfulness to her sound. What's most striking about the album is the way that Holter sounds equally at home on the more avant-garde numbers, such as Maxim's II or the delightful bounce of In The Green Wild. There's a relaxed ease to This Is a True Heart, striking a balance between Holter's usual elegance and an unexpected jauntiness, before fading away as City Appearing ends the album on a high.
Best track: Maxim's II
Worst track: Hello Stranger
Rating ««
Californian garage rock specialist unplugged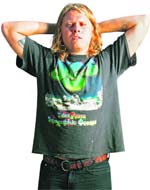 Ty Segall— Sleeper
(Drag City)
At just 26, Ty Segall has spent five years in an almost constant cycle of recordings and touring his brand of lo-fi revivalist rock. Having carved out a niche, playing wild but catchy garage rock, Sleeper, his sixth album under his own name, finds Segall playing acoustic guitar, dealing with the death of his father and his broken relationships. The album opens with its title track, which begins with a soft whistle before Segall dabbles over soft guitars and a medley of strings.
He puts on a variety of voices throughout the album, as when adopting a British accent on The Keepers and Crazy. While 6th Street reminiscences the more psychedelic-leaning folk he made with Tim Presley on Hair, The West could've been plucked from the rambling Carter Family songbook. She Don't Care, a sort of lyrical spin on "Babe, I'm Gonna Leave You," is the prettiest and saddest track, built on lo-fi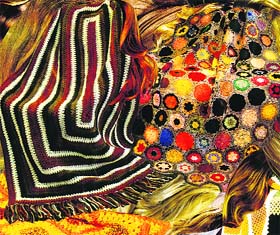 orchestral strings and heavily strummed guitars. While a lot of the mood is pretty solemn throughout the album, there are some sun-kissed moments, that despite still being lyrically dark, remain summer-pop blissful moments, for example Sweet C.C. or Come Outside.
For any established fan of Ty Segall, as well as any psychedelic rock follower, this album is at the very least, worth a listen.
Best track: She Don't Care
Worst track: The Man Man
Rating «««
Top 10 Singles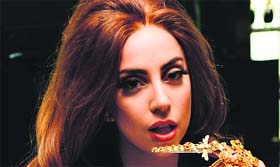 Blurred Lines ......Robin Thicke feat. T.I. &Pharrell (NM)
Roar ...................................................Katy Perry (CU)
We Can't Stop ...................................Miley Cyrus (FD)
Applause ............................................Lady Gaga (CU)
Radioactive ..............................Imagine Dragons (FD)
Holy Grail ................Jay-Z feat. Justin Timberlake (NM)
Wake Me Up! ..............................................Avicii (CU)
Get Lucky ...........Daft Punk feat. PharrellWilliams (FD)
Safe & Sound .................................Capital Cities (NE)
Summertime Sadnes ... Lana Del Rey & Cedric Gervais (CU)
Legend: CU): Climbing Up (FD): Falling own (NM): Non-mover (NE): New Entry