More than 70 per cent of all prostate cancers are diagnosed in men over the age of 65. With growing life expectancy, the overall prevalence of cancer has increased

Prostate cancer: The need for awareness
Dr Amit Aggarwal and Dr AK Anand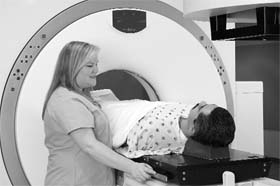 Apart from family history, high consumption of dietary fats, deficiency of selenium and low levels of vitamins D3 and E are also risk factors
Cancer is the leading cause of death in the developed countries and the second leading cause of death in the developing countries. As we observe September as the prostate cancer awareness month, the disease comes under focus because of its rising incidence. This is mainly due to the increasing number of ageing population because of rise in age of longevity. Another major reason is the changing lifestyle trends.
Over 70 per cent of all prostate cancers are diagnosed in men over the age of 65. Studies say that after 70 most men have some form of prostate cancer though there may be no outward symptoms.
With growing life expectancy the overall prevalence of cancer has increased. Geographical and environmental factors have played some role. About 10-15 per cent of patients have a family history of the disease. High consumption of dietary fats, deficiency of selenium and low levels of vitamin D3 and E are also the risk factors.
In September various events are held worldwide to encourage early detection of urological malignancies. These ensure curative treatment strategy and cure and in turn a healthy ageing society.
The good news is that the current survival rate for prostate cancer is high.
Doctors' take
The prostate is an exocrine gland (secretions end up outside the body) of the male reproductive system, and exists directly under the bladder. Roughly the size of a walnut, it is through the prostate that the urethra - the tube carrying urine and semen out of the body - goes through. Besides producing a fluid that forms part of the semen and protects the sperm, the prostate gland also plays a role in urine control. Ay cancer that develops in this region is referred to as prostate cancer.
Traditionally, the incidence of prostate cancer has been the highest in the USA and Europe and lower in countries of South Asia and East Asia. However, with increase in life expectancy, adoption of newer lifestyles and screening using prostate specific antigen (PSA), the incidence of prostate cancer is on the rise in low and middle income countries like India as well.
Prostate cancer usually grows slowly and initially remains confined to the prostate gland, where it may not cause serious harm. While some types of prostate cancer grow slowly and may need minimal or no treatment, other types are aggressive and can spread quickly.
Incidence in India
The incidence of prostate cancer for men is about 4 men per 1,00,000 population.
Between 2001 and 2003 in Mumbai, Delhi, Chennai, Bhopal and Bangalore a total of 2,215 cases of prostate cancer were registered (5.03 per cent of all cancers) for male cancer patients.
In India, where life expectancy increased from 61.97 in 2001 to 65.48 in 2011, the prostate cancer incidence is growing by 1 per cent every year.
Symptoms
Weak or disrupted flow of urine.
Pain or burning during urination.
Constant pain in the lower back, pelvis, or upper thighs.
Inability to urinate.
Frequent urination, particularly at night.
Blood in the urine.
Detection
Detection of prostate cancer is done through the prostate-specific antigen (PSA) test. Prostate cancer screening can help identify cancer in early stages when the treatment is most effective. A normal PSA test, combined with a digital rectal exam, can help in checking for the likelihood of prostate cancer even in future.
Prostate-specific antigen (PSA) is a protein produced by both cancerous (malignant) and noncancerous (benign) prostate tissue. PSA helps liquefy the semen. A small amount of PSA normally enters the bloodstream. Prostate cancer cells usually make more PSA than do benign cells, causing PSA levels in the blood to rise. But PSA levels can also be elevated in men with enlarged or inflamed prostate glands. Therefore, determining what a high PSA score means can be complicated and only an expert can analyse.
Besides the PSA number itself, we consider a number of other factors to evaluate PSA scores:
Person's age
The size of the prostate gland
How quickly are PSA levels changing
If there is intake of medications that affect PSA measurements, such as finasteride (Propecia, Proscar), dutasteride (Avodart) and even some herbal supplements.
Experts points out that of the 7.6 million deaths happen due to cancer worldwide, one-sixth are caused by prostate cancer which is also the second most frequently diagnosed cancer after lung cancer.
Age, genetic predispositions and diet all seem to have a direct correlation with the risk of prostate cancer. Some studies have also indicated that men with sexually transmitted diseases too have a higher chance of getting afflicted with prostate cancer.
However, in India the awareness about the disease remains low. It is important to note that there are no warning signs of early prostate cancer. Once a tumor causes the prostate gland to swell symptoms like frequent need to urinate or blood in urine or semen emerge. Hence, it becomes important to immediately visit a doctor if any of these symptoms are observed.
Dr Aggarwal is oncologist BL Kapur Hospital, New Delhi and Dr Anand is Oncologist, Max HealthCare, New Delhi
For a healthy prostate
Include foods with a lot of lycopene such as tomatoes and water melon. Lycopene has been proven as a cancer-fighting ingredient.
Eat fish with high levels of omega-3 acids, like salmon and tuna. These will help in checking prostate cancer as well as keep your heart healthy and boost the immune system.
Lose weight. If you are overweight, get yourself on a diet-and-exercise plan that will get you in a healthy weight range. Maintaining a healthy weight will keep your prostate healthy.
See your doctor regularly. Have your prostate examined every year.
Chilling facts
One new case occurs every 2.5 minutes and a man dies from prostate cancer every 17 minutes.
A non-smoking man is more likely to get prostate cancer than lung, bronchus, colon, rectal, bladder, lymphoma, melanoma, oral and kidney cancers combined.
Because prostate cancer is a relatively slow-growing cancer, the 5-year survival rate for prostate cancer diagnosed at all stages is 98 per cent. The relative 10-year survival rate is 84 per cent and the 15-year survival rate is 56 per cent.