Stage of success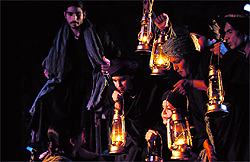 Theatre has seen a surge in the very modern city of Chandigarh. Now, we see banners of theatre festivals on roundabouts; cars scamper for space at the Tagore Theatre and people make a beeline for plays. Well, there was a time when artistes waited for the audience to start a play; now we have a full house much before time. We catch up with theatre people to talk about the change and much more.
Model manner
She shuttles from being a little girl in a candy shop to playing the picture of perfection expected of a beauty title-holder. A crown brings along a sea of transformation; apart from the applauding audience, the tiara and a world full of opportunities. What invites the broadest smile, followed by a giggle is the mention of homecoming.
In the spotlight
Television actor Hussain is getting a lot of buzz in Delhi NCR these days because of his show Zangoora played at the Kingdom of Dreams resort in Gurgaon. He also made his film debut recently in Shree. He talks about family, shows, travels, and more.
Happy at last!
Om Puri, who is currently shooting with the awesome Helen Mirren in the French town of Albi for Swedish director Lasse Hallstrom's 100 Foot Journey, is happy being so far away from all the domestic stress that his life has gotten into. He says, "I am so happy to be here in Albi. It's so peaceful and beautiful. We started shooting earlier last week. I'm very proud of whatever we've shot so far. I saw the rushes.

going global: Om Puri

Sonam to get her own space
Sonam Kapoor has finally zeroed on a big house for herself. After considering various options, she has put an end to her month long hunt.

Sonam Kapoor
the 'in' side
Seat of creativity
If you think a chair upholstered in a beautiful fabric looks stunning, think what two different fabrics can do to that chair! Yes, they can make it look even more gorgeous. This trick is usually used by designers to add a subtle surprise and a visual punch to an otherwise boring room; be it the bedroom, living room, dining room or even the office. The back of a chair is a great place to use a more delicate, expensive, or ornate fabric that might not be ideal for the seat.
it's rocking
The Ball gets rolling
Recorded by American singer Miley Cyrus for her up and coming fourth studio album, Bangerz, Wrecking Ball is a single that got her the number one spot on the billboard top 20 for the first time. Released as a digital download, Wrecking Ball was written by Lukasz Gottwald, Maureen Anne McDonald, Stephan Moccio, Sacha Skarbek and Henry Russell Walter and produced by Dr Luke and Henry Russell Walter under the production name, Cirkut.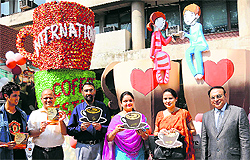 Celebration time
Heritage Walk, 3D installations, photography competitions, musical night—World Tourism Week is in Chandigarh and CITCO is celebrating the week on a grand scale. The theme this year is Tourism & Water-Protecting our common future. Starting September 26, there would be 3D installations on the theme at Sukhna Lake.

The CITCO team is all set to celebrate the World Tourism Week. PHOTO: Manoj Mahajan

Over a cup of coffee
Varied flavours of coffee with sumptuous snacks round the clock! Well, Le Café is on with International Coffee Festival and has brought lip smacking offers.
star track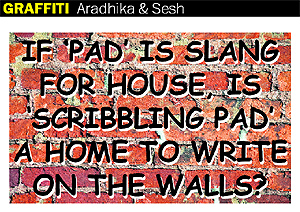 Public demand for Fukrey
Fukrey released a few months ago and the film is set in Delhi. The film has re-released in Delhi at a multiplex due to public demand.
chatter box
All praise for Mahabharat
Just a week into its launch, Star Plus' magnum opus Mahabharat has become the talk of town, especially with great reviews coming in from all corners of the country. Here's what our television stars have to say about the epic that is gaining great momentum.