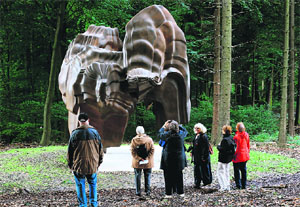 Sculpture park
Visitors look at the sculpture 'Caldera' by British artist Tony Cragg in the sculpture park in Wuppertal, Germany. The sculpture park of the artist was recently enlargened.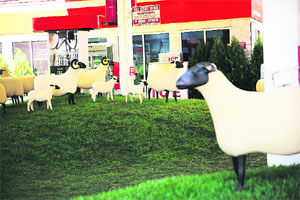 Sheep service
The exhibition "Sheep Station" is viewed in a former Getty service station in the Chelsea neighbourhood in New York City. The exhibit, which features a herd of bronze sheep grazing on a grassy meadow, crafted by the late surrealist sculptor, Francois-Xavier Lalanne, is a collaboration between the Paul Kasmin Gallery and real-estate mogul Michael Shvo.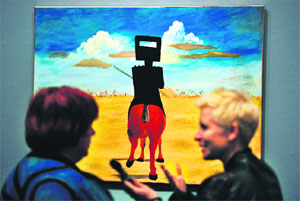 Art from Down Under
Visitors discuss a painting by Australian artist Sidney Nolan entitled 'Ned Kelly' at the Royal Academy in central London. A major exhibition of Australian art opened in London recently charting 200 years of extraordinary change through the country's relationship with the dramatic landscape. Photos: AFP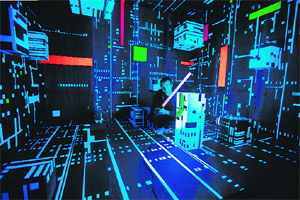 Street Art
Picture taken in Paris shows French-Spanish artist Antonio Garcia Leon posing in a flat he decorated in a building set for demolition in 2014, where artists from all over the world occupy the 36 flats to create "Street Art works". Gallerist Mehdi ben Cheikh is behind this "ephemeral" event and the exhibition "Tour Paris 13" will be opened to the public from October 1 till October 31.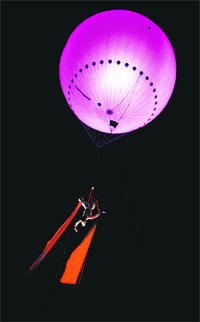 Balloon dance
An artist from the 'Balloonic' dance troupe performs during the official opening of the annual Sofia Dance Week festival in Sofia.