Bapu's class act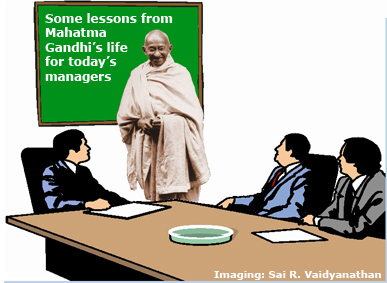 From a truthful boy and a shy lawyer, he went on to become the face of the Indian Freedom Struggle. On Gandhi Jayanti, here is a reconstruction of Mohandas Karamchand Gandhi's life for team leaders to draw inspiration from.
Don't pile on work: When Uttamchand, the Prime Minister of Porbandar and Gandhiji's grandfather, visited Junagadh, he saluted the Nawab with his left hand. On being asked the reason, he said, 'My right hand is already pledged to Porbandar."
Career Hotline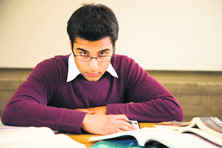 What is the difference between CA and CWA?
Q. I am currently pursuing BCom (Hons) course and am looking to go for CA or CWA. Are these two distinctly different courses or are they quite similar? Also tell me about the entry requirements and procedures for both these courses. — Pradeep Kumar
A. To become a CA you have to clear the tough three-tier exam conducted by the Institute of Chartered Accountants of India (ICAI) as well complete three years of 'Articleship' or practical training. You are required to complete a minimum of 24 months of Articleship before you can sit for your final set of exams.
Scholarship roundup
Human Rights Watch Fellowships


Human Rights Watch is offering international fellowship that will begin in September 2014 in USA. The fellowship is provided to recent graduates of law, journalism, international relations, area studies or other relevant disciplines from universities. Two types of fellowship are awarded restricted and unrestricted fellowships. Human Rights Watch Fellows typically works full-time in Human Rights Watch's New York or Washington, D.C. office or in some instances in another location. The NYU, Sandler, and Finberg Fellows work full-time for one year with Human Rights Watch. Fellows monitor human rights developments in various countries, conduct on-site investigations, draft reports on human rights conditions, and engage in advocacy and media outreach aimed at publicizing and curtailing human rights violations.
Wall of fame
Young environmental envoys from India


The Bayer Group in India recently announced the winners of the Bayer Young Environmental Envoy 2013 (BYEE 2013) competition from participants across the country. In cooperation with the United Nations Environment Programme (UNEP) Bayer organises and promotes a number of specific projects which aim to improve knowledge about the environment among young people and support them in their environmental commitment. The environmental champions from India — Soumyajit Paul and Vaibhav Pratap Singh along with 48 winners from 18 other countries will travel to Germany from November 10-15, 2013, on a week-long all-expenses-paid study tour sponsored by Bayer.


CareerCature
SANDEEP JOSHI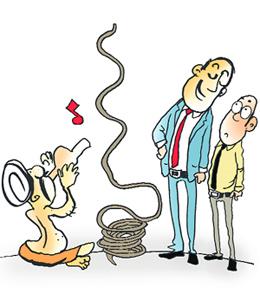 He is our company's new Special Advisor. He has been appointed to advise us on how to make sales graphs rise in recession.

Newsboard
PTU signs MoU with ISTE for training of faculty and students
Punjab Technical University (PTU) will collaborate with the Indian Society for Technical Education (ISTE) for training of faculty and students. Under this arrangement, ISTE shall be organising Faculty Development Programmes (FDP) in different streams of engineering for PTU faculty. These programmes, designed to keep PTU faculty abreast with the latest developments in the respective domains, shall be conducted within Punjab and elsewhere.
Course cruising
Rural development programmes
Applications from aspiring candidates are invited by the National Institute for Rural Developemnt, Hyderabad, for admission to Post Graduate Diploma in sustainable Rural Development (PGDSRD) Programme and Second Batch of Post Graduate Diploma in Tribal Development Management (PGDTDM) in distance mode. The admission of candidates in the above two programmes will be done twice in a year (Janu ary and July). For the Academic Year which starts from January, 2014 the admission process will be completed by December, 2013. The candidates who are admitted in the month of January will have to complete the Programme by December. For those admitted in Second Semester second Academic Year will be from July, 2014 to June, 2015.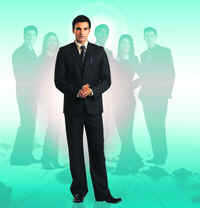 Gear up for your first Job
This is that time of the year when students in their final year of college start scouring the job market anxiously. With the global recession curtailing job opportunities across the world anxiety levels are naturally high. Lakhs of students pour out of colleges every year — around 3 lakh MBAs, 15 lakh engineers and larger numbers of graduates from different disciplines. As campus placement outside the top 20-30 colleges is barely 10 per cent, this means that thousands remain unemployed or end up with jobs they did not expect and get salaries they might have even got without the degree.
Yale global leaders programme
Yale University is now accepting applications for the Yale Young Global Scholars Programme, which will bring together talented rising high school juniors and seniors from India and around the world to live and study at Yale for two weeks in the summer of 2014.
Field in focus: sericulture
The silk route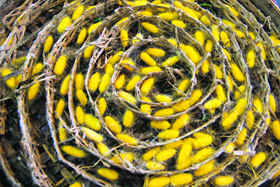 Sericulture refers to the mass-scale rearing of silk producing organisms to obtain silk. Mulberry sericulture involves the cultivation of mulberry to produce leaf rearing of silkworm to convert leaf to the cocoon, reeling of the cocoon to obtain silk yarn and weaving to convert the yarn to fabric. The industry comprises reeling, silk preparatory and weaving, silk knitting, silk wet and processing consisting of degumming, dyeing, printing and finishing besides garment manufacturing. China and Japan were the two main producers of silk yarn, together producing over 50 per cent of the total world production each year . But now Japan has been relegated to the third position ever since India has doubled its production of silk.
Inject some passion into your career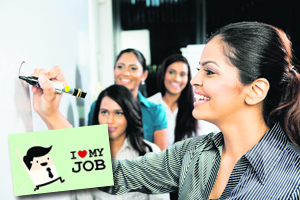 Have you ever tried to make your career a cause? Job is something you do for money, while a cause is something you work at just because you believe in it. Employees often talk about their vocations. They don't talk about their careers. The literal meaning of vocation is 'calling.' That is, in fact, a cause you are driven to serve. Something that is based on deep conviction and commitment and working for a cause or your conviction is the only worthwhile way to achieve any aim or objective in any job or career.
Happiness @ work
Gems of ancient wisdom
Find another way
In this world, there are no readymade answers. At best, someone who is good enough to connect the dots may find clues to solutions. Indian revolutionaries wanted to stick a notice on the walls of the police station. As the area was heavily guarded, no one dared to volunteer. Finally, 15-year-old Chandra Shekhar Azad stepped forward. He smeared a thick layer of gum on the back of the notice and a little on the face. Then, sticking the face of the notice on his back, he went and leaned against a pillar at the police station — job done!
Training time at India Inc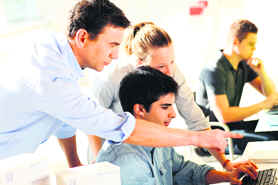 Budgets are becoming tight for many companies during the current economic scenario, but some companies like Aircel, Vodafone, Nestle, and Cipla are still investing in corporate training workshops that promises to teach ways to enhance profitability. In economic slowdown conditions, companies like Aircel, Vodafone, ISCI, Nestle, Craft and Cipla among many others have realised the need for strengthening and sharpening business acumen of the existing manpower in their organisations.
Bookshelf
Managing performances
Performance management has emerged as an important factor for increasing productivity in organisations. Performance management system — Reading and cases by Dr. Bhupen Srivastava and Dr. Mamta Mohapatra, both professors at IMI B-School, takes up different aspects of this concept and highlight its relevance in the current scenario.
Test to gauge employability levels
The Confederation of Indian Industries (CII), human resource organisation – People Strong and talent assessment company Wheebox.Com have joined hands to launch India's largest employability skills test on Wheebox.com in 16 states and 1800 educational campuses across the country.
Hiring dips
All the top metros witnessed a dip in hiring levels in August indicating caution in the business and recruiting environment, with the highest dip in Kolkata. This trend was revealed in the Naukri Job Speak index for the month. For most of the sectors also, the hiring activity has taken a dive on a month-on-month basis. Pharma has suffered the highest dip with the job index going down by 14 per cent in August over July, 2013. Commenting on this trend Hitesh Oberoi, MD and CEO Info Edge (India) Ltd said, "Hiring is bound to come under pressure in an unstable macroeconomic environment. In such a situation most companies focus only on replacement hiring. "
Cubicle trends
True face of career myths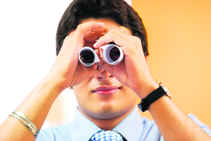 1.Fear: I have to feel a strong emotional pull towards a career before I can zero-in on it. Reality: Emotional pull or intuition is a helpful ally in decision-making. The problem is that sometimes you don't feel any emotional pull because of a lack of adequate information about a career area - you simply don't know enough about it to get excited. 2.Fear: I will be a failure if I have to change my career. Reality: Change is an integral part of life. Thinking that you will have one job in one company for the rest of your life is being unrealistic. Due to the swift technological and economic changes, the number of different careers each of us will have throughout our lives ranges from 3- 4. — Inputs from Zubin Malhotra
Fortnightly quiz 448
1. Name the German leader who recently secured a hat-trick of wins in the country's parliamentary elections.