TELEVISION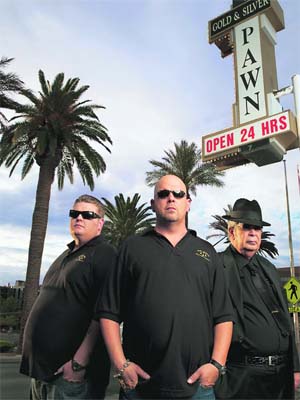 Celebrity Pawn Stars of Las Vegas
DAY IN THE LIFE OF A PAWN STAR
History TV 18's hit series, Pawn Stars every night at 10 pm brings viewers inside the doors of a family-run pawn shop in Las Vegas, where three generations of men from the Harrison family—grandfather Richard, son Rick and grandson Corey—jointly run the business, with clashing and camaraderie every step of the way.
This family lives and breathes the pawning business, using their sharp-eyed skills to carefully assess the value of items their somewhat colourful customers bring in ranging from the obscure to the truly historic.
In real life people flock to the store, sometimes forming a line at the door, for a chance to see one of the stars behind the counter.
While all three still show up to work at the shop almost every day, they now spend most of their time filming or working behind the scenes even as the show gets bigger and bigger beaming to over 130 countries. — NF