Calorie count-down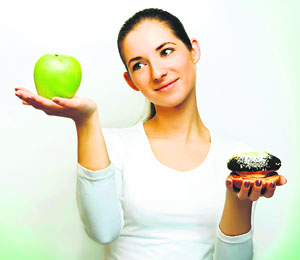 With festivals come calories, but with a little caution one can avoid those extra pounds...
Shopping, visiting family as well as friends; entertaining guests - this is the busiest time of the year. One has to look after so many things that there is no time to take care of one's own self. But no; you can't let go off the sweat you have put in the year around to get fitter! We catch up with experts on how to maintain a healthy lifestyle this festive season. Counting challenges, lack of time is one; ubiquitous presence of sweets is another and then one is not in a mood to keep to a strict regime always! Basics first; how you start the day will define most of what happens subsequently.
A shot at Chandigarh
Swiss architect Christian Mueller would like to apply his building principles to City Beautiful
Sometimes, the solutions lie in a holistic approach. A thought process where the right initiatives are an end itself. Chandigarh Lalit Kala Akademi and The Embassy of Switzerland brings a slide lecture by Swiss architect Christian Mueller and as he passionately talks of his projects, one slide after the other takes the discussion from sustainability to evolution.
Words for a cause
Highlighting the plight of a family that fights cancer through the female protagonist, a 21-year-old student of the University of Waterloo, Ontario, Canada, Rupi Kaur, has composed and sung a poem — The Cancer Train. Uploaded on YouTube, the composition has become a huge hit. It has also been performed live at the When Lions Roar Festival in Toronto.
The 'in' side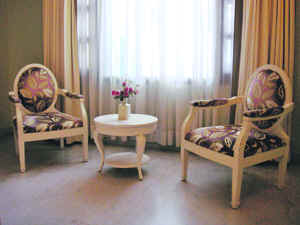 Personalised boudoirs for him and her
More and more middle-aged couples are choosing to sleep in separate rooms. Unfortunately, this is generally not talked about but it is very much out there and society needs to accept this for practical reasons. A snoring partner, tossing and turning, a TV glued partner, repeated visits to the bathroom, snatching covers, flatulence or being drenched in sweat each night is not going to secure a night of sound sleep. These are some of the more common reasons that totally validate the arrangement.
Par Excellence
The right way
As mentioned in the last week's article, data from the Trackman is giving lots of more information regarding impact and the effect of the angle of approach, path and position of the club face. One can achieve a perfectly straight shot in different ways - the first would be to have a square club face and a path which is straight down the target line or to build some compensation. When the ball is struck on the downswing or with a steep angle of approach with an iron the face would be slightly open as the club squares up at the bottom of its arc. This causes the ball to go to the right (for right handed golfers).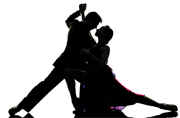 Chatter box
Dance pe chance
Television's biggest dance reality show Nach Baliye is back in a bold new avatar. This time the theme is 'dance is the most sensual expression of love.' Let's look at the couples that will star in the show that starts on November 9...

Mujra is back
Mujra originally is a form of dance developed by tawaif (courtesans) during the Mughal era which incorporated elements of the native classical kathak dance onto music such as thumris and ghazals or poems of those from other Mughal cultures. Modern mujra has become a huge sensation in Bollywood starting from Madhuri Dixit's scintillating performance in Devdas. She played a courtesan as Chandramukhi in the 2002, her dance in the song Maar Dala became hugely popular that year.
Meet RGV's new heroine
Debutant Anaika Soti is all set to foray into Bollywood with Ram Gopal Varma's upcoming Satya 2. She has also signed a sign down South. She talks about her role and more. Character call: I play the female lead. My character is a village girl of my own age, 19. When she comes to the city, she is innocent and childlike. She is the only one who can bring a smile to Satya's face. Satya leads a dual life—a gangster and a common man—and I do the same. Initially, it was difficult for me to play a villager because I am not used to talking like that. But later I got used to it. Dual life: Anaika Soti

Esha stuns all
Esha Gupta has garnered immense appreciation for her performance in her song Dhat Teri Ki in Karan Johar's Gori Tere Pyaar Mein. The actress has done a super hot song in Dharma Productions' next film along with Imran Khan. The actress is looking absolutely stunning and hot in her song and everyone has been singing praises of the actress who showcases her dance moves and hot body in the song. Manish Malhotra has styled her happening look in the song which is climbing the charts.


Bollywood dreams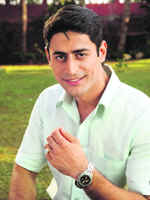 Mohit Raina of Devo Ka Dev Mahadev fame is looking forward to making his feature film debut. He is very popular because of the hit show and has been spotted at the offices of various production offices. He is considering one particular offer at the moment.
Astro turf
ARIES: Check the newspaper and internet guides for what is on in your area. You win over one enemy or adversary. Family life is charged with tension. Financially, the first half of the day is rather expensive. Tarot message: Do not swing away from your course.
The year ahead
If your birthday is October 29...
This is an excellent year for catching up on paperwork and other official documents. Everything goes really well. Workmates will be helpful and superiors encouraging. New friends and relationships are indicated. You will have the feeling that the entire world is at your feet. You will be congratulated for your efforts. Business should be good very soon. Be ready for some criticism as well. Number 2 and planet Moon make you energetic, dependable, disciplined, inventive, honest and warm-hearted. You will get due regards, rewards and awards in your professional career this year.
Ready to hit the Jackpot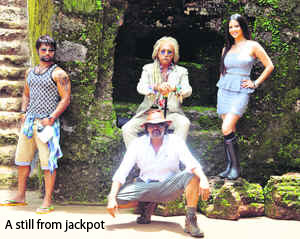 Jackpot, a fast-paced thriller starring Naseeruddin Shah, Sachin J Joshi and Sunny Leone among others is all set to release on December 13. The film is directed by Kaizad Gustad in a thriller format with natural comedy in progression. Shot in Goa, Mumbai and Thailand, Jackpot is set in the world of casino boats and gambling in Goa and is one of this year's most awaited films. Sachin, who is excited for this film says, "The characters in this movie is very challenging and it will bring a tough competition between three of us. Audiences will get to see Sunny Leone's hidden talent. After Jism 2, Jackpot will give a new turn in her career." So audiences better get prepared to watch Sunny Leone's new avatar on December 13!
The last of Dhoom?
Dhoom 3 has created a huge buzz and anticipation but there is a rumour that it is the last film in the franchise. We will know the truth of the legacy only when the film releases in December. The theatrical trailer of Dhoom 3 will be out on October 30.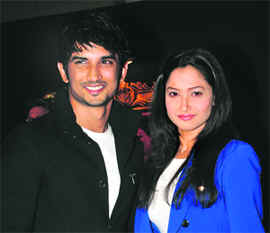 A slap on Sushant's face!: Ankita Lokhande met her boyfriend Sushant Singh Rajput outside Yash Raj Studios. She took his phone and saw it for two minutes and then slapped him. Sushant was stunned and went back inside. Both parties have denied this incident.

Pretty in pink


Actress Divya Dutta, who was last seen in a key role in Rakeysh Omprakash Mehra's biopic Bhaag Milkha Bhaag, was spotted at the closing ceremony of the 15th Mumbai Film Festival. Divya chose a bright pink sari and stunning gold jewelleries.
Vir Das' journey
In Sooper Se Ooper, Vir Das will be seen travelling from a city to a small village in Rajasthan via camel, train and bus. This is similar to Shah Rukh Khan's journey from a big city to his village in Swades.
Stolen
Seventeen bangles of gold worth Rs 5 lakh were stolen from Kajol and Ajay Devgn's Juhu mansion and they suspect an insider. This happened on Karva Chauth. It is the second theft at their place.
A slap on Sushant's face!
Ankita Lokhande met her boyfriend Sushant Singh Rajput outside Yash Raj Studios. She took his phone and saw it for two minutes and then slapped him. Sushant was stunned and went back inside. Both parties have denied this incident.