knowledge process outsourcing
Join the specialised force
The BPO industry has evolved so fast that it is no longer just call centre work, the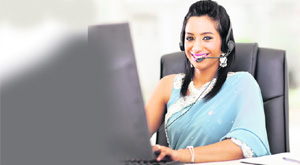 Harish-turned-Harry answering phone calls with a heavily accented American drawl. BPOs now also require doctors, lawyers, engineers, CAs, architects, software specialists and many other specialists. Whether building new malls in Philadelphia, or recruiting staff in Seattle, Indian companies are handling low to high-end knowledge intensive work for organisations around the world.
Thinkstock photos/getty images

Career Hotline


What are my chances of getting into IIM?
Q. I will be appearing for management entrance exams such as the CAT this year. I am concerned about my very average academic scores. What are my chances of being selected at any of the IIMs? — sshish bhasin



Is my qualification equivalent to BTech?


I want to become a counsellor


Opt for marine engineering courses
Cool Counsel
Be proactive to be successful
Success or failure depends on one's approach in life. There are two ways in which people generally deal with situations — they are either reactive or proactive.
field in focus: new dimensions of cad
Set a date with design
Have you ever wondered what goes into designing the most happening extreme machines, those scintillating wheels for instance a ravishing Red Ferrari or a seemingly muscular Hummer or even the most magnificent of buildings that dot the skyline of mega cities?
Tapping multiple intelligence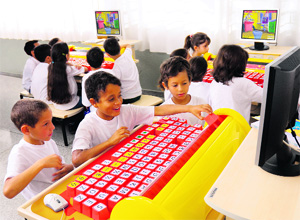 One of my former students failed in Class X twice. This was long before the CBSE came up with its CCE (Continuous and Comprehensive Evaluation) system. The student's IQ score, at barely 95, allowed him to take the exam but he could not do well in his class. For a while, in spite of his inability to clear most of the tests, he desperately tried to succeed at school. The teachers had already labeled him as a failure, but his infectious laughter made him a sought-after friend to his peers. Although the boy mastered few skills championed in Class X exam, he clearly possessed his own unique array of talents. He showed higher than average inter-communication ability. Unfortunately, however, the he failed in his third attempt also and already stung by two previous failures he simply dropped out of school.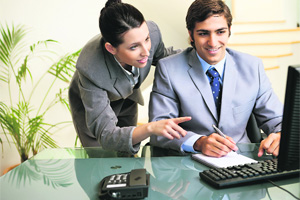 Mentoring for a bright future
In the competitive and fast changing corporate scenario it has become imperative for companies to discover and develop talent and leadership management for their future growth and survival. Training and continuous counseling have now become a regular feature of Human Resource management in a company.


Thinkstockphotos/Getty images

The inside scoop on campus recruitment
With campus placements on in most of the large and prestigious institutions, including some premier colleges, students are gearing up to get the coveted offer letters. The campus placement process , however, usually starts six to eight months prior to the final examination and placement cells remain active throughout the year trying to get as many companies as possible to come to their campus.
Campus hiring may remain slow in 2014
Campus placement scene is likely to remain lukewarm in 2014 as companies are going slow on hiring fresh talent. This was revealed in Firstnaukri.com Campus Hiring Survey conducted recently. Over 115 recruiters revealed that there will be an overall decline in campus hiring in 2014. Out of the total recruiters surveyed, 73 per cent said that the number of students to be hired from campuses will be lower in 2014 as compared to 56 per cent in 2013.
Tech booster shot for productivity
Researchers at the Centre for Economic and Business Research have revealed that office productivity is nearly five times greater now than it was in the 1970s thanks to the improvement in technology. According to the report, worker productivity is set to increase by another 22 per cent by 2020, Sky News reported.
Happiness @ work
Gems of ancient wisdom
Be nobody to become somebody
Without sinking deep into your mission, you'll never rise high in this world. Krishna in the Gita said, "I am the ultimate goal. To be victorious, remember Me all the time and surrender your actions onto Me."
bookshelf
Mechanics of strategy
Technology evolves, but the strategic approaches that people have used over the centuries bear striking similarities. Mark Twain wrote that history doesn't repeat itself; it rhymes. This book is about the Art of Strategic Communication, how it is used, where, and why. It examines how people have thought about the notion through the ages and applied its principles, and what lessons for today we can learn from past experience.


CareerCature
SANDEEP JOSHI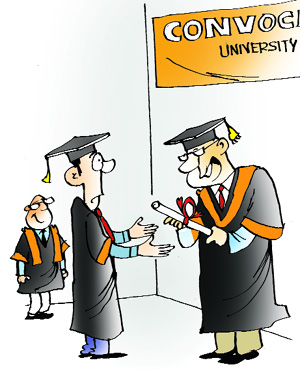 Why don't you join our new bachelor's course in job-hunting now?
course cruising
Master's in dental public health
The University of Sheffield is offering Masters in Dental Public Health course (MDPH - DL) course through distance learning. Indian clinical professionals can pursue a course in dental public health while working and living in India.
scholarship roundup
Ramanujan Research Studentship
Trinity College, Cambridge is offering PhD research studentship in the broad field of Pure or Applied Mathematics to applicants from India wanting to do research for the PhD degree in Cambridge.
newsboard
National school educators' conference
The Educating Youth for Sustainable Development (EYSD) division of TERI in partnership with the Ministry of Human Resource Development and Ministry of Environment and Forests, Government of India, recently organised the 'National School Educators Conference 2013'. It is an annual event for school educators. As many as 225 school teachers and principals from across the country participated in this event.