Justice league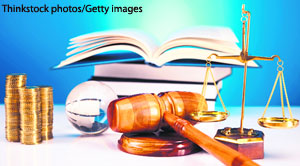 With a shortage of over 55,000 judicial officers, this field offers ample scope for those looking for a career in Law
The Judiciary has been much in the news in recent months due to high profile cases such as the 2G scam, the Nirbhaya case and several others. In fact, the third estate has come to the succor of the common man to such an extent that becoming a judge, bringing about justice and rectifying the wrongs of the social, economic and political system has become an inspiration for many.
Career Hotline
Can I have job security as a wildlife photographer?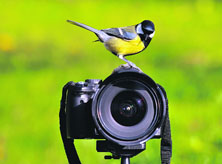 Q. I love animals. I want to do a course in wildlife photography and want to know whether I can have a secure job as a wildlife photographer? — Avneesh Meghraj
A. Exciting…? Yes. Adventurous…? Yes. Secure…? No!
Wildlife photography is ideally suited for someone who thrives on adventure, has an impeccable sense of composition, colour and can capture images that speak a thousand words.
Newsboard
Young environmental leader award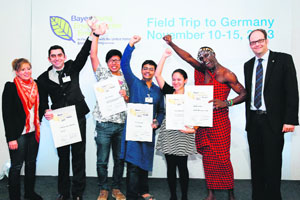 Soumyajit Paul — environmental champion from India – was felicitated with the Young Environmental Leader Award in Germany earlier this week for his innovative project "TRANS-CONS". The project is based on a green-building project and is about producing a light transmitting concrete structure (such as walls, columns and beams) which brings about savings in electricity during the day. This project can save up to 35-40 per cent electrical energy consumption per year per sector. As many as 50 young people from 19 emerging and developing countries in Latin America, Africa and Asia were invited to Bayer AG in Germany last week.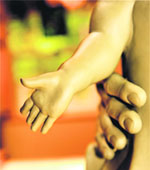 Cool Counsel
Adapt intelligently
We live and operate in a dynamic environment which is changing at a very fast pace, thanks to technology development. Today we have opportunities that never existed earlier, but one must be prepared to experience a lot more changes. This will be possible only if you have the capacity to adjust to new and changing conditions, i.e foresee and make changes according to the demand of the situation. That is what adaptability is all about.
Scholarship roundup
Young India Fellowship Programme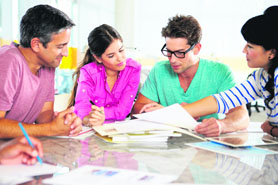 Applications are invited for the Young India Fellowship programme for 2014-15 academic year. This is a one-year postgraduate residential programme. Scholarships are being offered in multi-disciplinary programme focused on the Liberal Arts and are run in association with the School of Engineering and Applied Science. This fellowship is provided by the International Federation for Research and Education (IFRE) and University of Pennsylvania. The Young India Fellowship Programme is the precursor to Ashoka University, India's first specialist Liberal Arts university, which is under development at Rajiv Gandhi Education City in Sonepat, Haryana.
The business of paying back to society
The financial tsunami of 2008-2009 taught us some lessons; we not only need to change the way we do business but also the way we teach business. That marked an inflection point in our education. 'Business Ethics' became an integral subject in the B-school curriculum. The expectations from the corporates and businesses increased.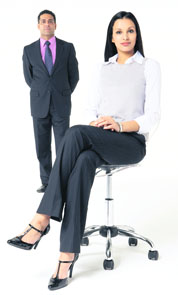 Smart strategy: employee engagement
The balancing act
Use of an effective leadership model is essential for effective employee engagement. The leader has to have good intentions, be a motivator and a role model
Everyone knows that an inefficient leader produces dissatisfied, unproductive employees. On the other hand, good leaders produce committed, engaged and productive employees. A study of 160,576 employees working under 30,661 leaders in different organisations around the world showed that the average commitment level of employees under bad leaders was very low whereas the average commitment level of employees under the best leaders was very high. The ratings were given by bosses, colleagues, etc. using a 360-degree assessment of leadership abilities.
What is employee engagement?
In the human resources training and development industry, there are two different approaches for leadership. In one approach, the leaders are called the 'drivers' and in the other approach the leader is the 'enhancer'.
Work station
Chair trauma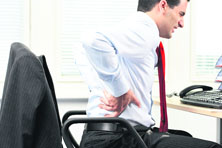 According to one estimate, average humans spend approximately 20-25 years working during their lives. And approximately the same time sleeping (varying greatly, as we all know, from person to person). Now, where we sleep, and the comfort levels of our beds, are usually under our control. We buy comfy mattresses and pillows and are usually able to stretch out for a great night's sleep. For insomniacs there are sleeping aids and for snorers we have sprays and nose strips. Yes, those 20 odd years spent sleeping are comfortable ones.
Course chat
Tea tasting and marketing
Indian Institute of Plantation Management (IIPM), Bangalore, will be launching a Professional Certificate Programme on Tea Tasting and Marketing (PCP-TTM) under the sponsorship of Tea Board of India, Ministry of Commerce & Industry, Govt. of India, for tea industry personnel and public in general, in the global academia.


CareerCature
Sandeep Joshi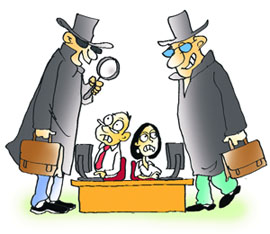 Please don't mind our presence. We are here only to ensure your freedom as you work.

Campus notes: PAU
PAU inks MoUs
Punjab Agricultural University (PAU) has entered into an agreement with the Central Potato Research Institute (CPRI), Shimla, to intensify research on potato improvement in Punjab. Dr S.S. Gosal, Director of Research, PAU, and Dr B.P. Singh, Director, CPRI, signed the memorandum of understating (MoU) on the behalf of their respective institutes. The inked pact is the result of several discussions held between the scientists of PAU and CPRI for over a year. The PAU VC, Dr Baldev Singh Dhillon said that under the signed agreement, PAU aimed at strengthening research work on potato, which is a predominant vegetable crop of Punjab.
Happiness @ work
Gems of ancient wisdom
For gen-next
Many gardeners don't get to eat the fruit of their efforts but that doesn't prevent them from planting seeds. Similarly, start a project for future generations to build on. Emperor Ashoka was drawn to Buddhism by the savagery of the Kalinga war; Vidisha, his Buddhist wife who later joined the Sangha; and Nigrodha Kumar, his nephew who had become a Buddhist monk at a very tender age. Following in Ashoka's footsteps, his children Mahindra and Sanghamitra joined the Sangha to spread Buddhism beyond the shores of India.
Course cruising
Hospitality training programme
Manovikas Institute of Higher Education invites applications for admission to Certified Credit Course in Hospitality Training Programme for persons with intellectual and other developmental disabilities. This innovative IGNOU recognised programme is a first of its kind in the learning system. The programme provides learners with specific courses on social communication, understanding customer behaviour, and food and beverage management.
book shelf
Uncommon stories of common men
Entrepreneurship is the magic wand that millions of youngsters in our country today strive to possess. Young minds in our colleges and on the threshold of a new career nurture the dream of doing something on their own and traverse along a path different from the 9 to 5 grind. While some move on in this direction to pursue their goals, for several others the dream remains a far-fetched one as they "fit" tamely into the run-of-the-mill job scenario. What the 'venturers' and the 'dreamers' both need is a shot of inspiration, an assurance that anyone can strike it big with hard work and perseverance.
Tardiness can get you fired
Arriving late is not the norm for workers and employers alike, but according to a survey 42 per cent of employers in the country seem to have fired an employee for being late — the highest average in the world.