Saying cheers naturally
Mukesh Khosla
Organic spirits are becoming a hot favourite with health-conscious gourmets as ingredients used are grown organically and free of pesticides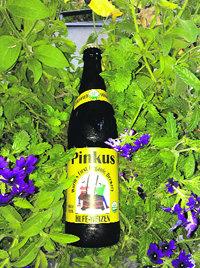 It is common to hear a dinner host ask his guests, "Would you like a Scotch?" For years now Scotch has come to be associated with whiskey. Most liquor enthusiasts know of just two premium whiskies — Scotch, a blend of malted barley sourced from several distilleries in Scotland and Single Malt, made from malted barley grown in one single distillery. For those who like their drinks, there is nothing beyond Scotch and Single Malt. But ask a connoisseur; for him 'real' whiskey is made with ingredients only grown on organic farms and free of pesticides.
Eco-friendly lifestyle
Not just whiskey, there is a growing predilection for organic wines, beers, vodkas, rums and other spirits. Lovers of alcoholic beverages are realising that choosing organic beverages means that the grapes, barley, hops and other ingredients used are grown naturally and without any toxic fertilisers, added sugars, artificial acids or commercial yeasts. Many of these wines are also bottled without shelf life-prolonging sulfites and with very little or no oak at all. Delhi-based wine connoisseur Suneel Walecha, says "Organic wines are essentially made from grapes grown without the "cides" that is pesticides, herbicides, insecticides and fungicides. Preservatives like sulphur dioxide are kept to a minimum. Grapes are often picked by hand and the wines are made gently with minimal handling and filtration."


Though so far the cumulative business of organic wines and spirits had been small as compared to the annual consumption of commercial alcohol, it has now started making rapid footprints as more and more breweries respond to the growing demand for cleaner booze.
Green wines in India
'Green' spirits have a number of takers in India as well. Leading American brewery Brown-Forman Corporation—the makers of Jack Daniels, Finlandia Vodka and Southern Comfort — is all set to give Indians a taste of its organic wine brand Bonterra. Not many know that grapes used in wines are some of the most heavily sprayed agricultural crops. According to conservative estimates, 18 types of insecticides, fumigants, herbicides and other chemicals are currently being used in conventional grapes meant for wines. These include synthetic fertilisers, weed-killers, disease-control sprays, growth regulators, colour and flavour-enhancing agents.
Environment-friendly wines, on the other hand, are made from grapes grown and processed with the help of natural alternatives and without use of dangerous chemicals.
Close to nature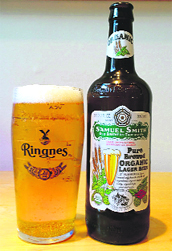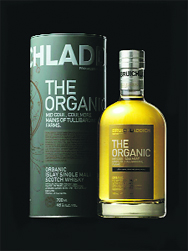 Organic brewers like the American Eel River Brewing Company or the Black Isle Brewery in Scotland, the Pemberton Distillery in Canada keep the production of barley, hops, grains, potatoes and other ingredients quite close to nature. The farmers mow the weeds periodically and put them back in the soil so that they rot in the ground and provide organic fertiliser. Biodiversity helps regulate the soil and farmers spread beneficial insects such as ladybugs to stave off attacks by predatory mites for a truly organic produce. Whiskey brands like Highland Harvest, Benromach Organic Single Malt, Brenne, Lion's Pride, Bruichladdich and Slow Hand that retail between $50 and $ 90 (between Rs 3,000 and Rs 5,400) a bottle of one litre are using these cultivation methods to produce cleaner whiskies .
Similar kinds of processes are used to make clean vodkas, rums and other alcoholic beverages. The corn-based Prairie Vodka, for example, is made by a cooperative of organic farmers in America. The corn used in producing the vodka does not employ genetically modified seeds, artificial fertilisers, hormones, weed controllers, or pesticides.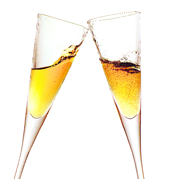 The production of Papagayo rum by American brewery Altitude Spirits is even more interesting. The sugarcane for the rum is sourced from Paraguayan underdeveloped region of Arroyos Y Esteros (streams and swamps) which is grown by a community of small sugar farmers who have been taught how to produce the cane organically by the manufacturers This is not just financially conducive to the community but also helps in producing one of the most environmentally clean rums. Surprisingly gin, which forms the base of a number of great cocktails like martini, gimlet and Long Island, does not have too many organic varieties. However, the limited ones that are available — one of them from Altitude spirits—are excellent and score over the normally produced varieties.
The American dry gin Bluecoat is made with organic berries and the botanicals sweet orange and lemon peel are grown organically and brewed in small stills. The brewery also triple filters and de-ionizes its water to ensure complete purity of the gin. The London dry gin Juniper Green too is an amazing spirit. It is made from juniper berries grown organically. Other ingredients include coriander, angelica root and savoury which are all grown organically. This gin is completely gluten free.
Earthy spirits
Of late, many vineyards are responding to the increasing demand for 'earth' wines and growing grapes with natural fertilisers such as composted animal manure instead of the chemical ones.
Organic wines produced by companies like the California-based Hawk & Horse Vineyards, Frog's Leap Winery, Nuova Cappelletta in Italy, Château Feely in France and many others, are producing Merlots, Sauvignon Blancs, Rieslings, Chardonnays and Pinot Noirs from organic grapes. However, growing organic grapes for wines or barley for whiskies is not the end of the story. The key lies in the process of actual production. Breweries and wineries keep physical treatment of the brew to a minimum level. In wine making genetically engineered yeast is a strict no-no and wild yeast is used for fermentation. The wine is not filtered or 'fined'—the process that removes natural deposits that develop during fermentation.
High prices
One of the reasons why there's sometimes a shortage of organic wines, whiskies, vodkas and rums is because producing pesticide-free grapes, barley and other grains is an expensive process and the yield is very low. The price of an organic bottle of an alcoholic beverage of the same vintage can sometimes be very high as compared to a normal bottle.
However, the real lovers of eco-friendly spirits do not seem to be bothered with the price tags. Besides being organic they say that the wines and whiskies have a superior aroma and a purer and softer taste. But whether connoisseurs can or cannot tell the difference, the truth is that the health and ecological benefits are obvious. People who enjoy alcoholic drinks want something that tastes good, and if it's organic then it's a double bonus.
So next time you want to raise a glass, uncork an organic wine and say cheers to health and environment.
Raising a toast to health
When taken in moderation (no more than one glass a day) organic wine is good for the health as it…
Lowers cholesterol and prevents cell-oxidation which may cause cancer.
Lowers the risk of coronary heart disease and stroke.
Contains healthy antioxidants like flavonoids and resveritrol.
Cuts the risk of ulcers, macular degeneration and hypertension.
Recognising organic wine
Organic wine is clear and never dull or cloudy.
An organic wine must have a nice aroma and not smell like vinegar
Organic wine must leave a long and lingering after-taste.
Top quality organic wine must have a refreshing zing.