Reviving mystique of the Mughals
We now see a spate of fiction on the Mughal period, one of the most fascinating eras in medieval history. What is it that makes this era click with both readers & writers
Vibha Sharma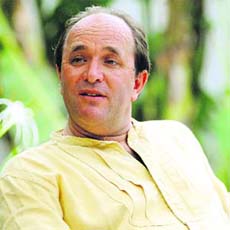 William Dalrymple uses 'undiscovered' manuscripts in the national archives to research the Great Mutiny of 1857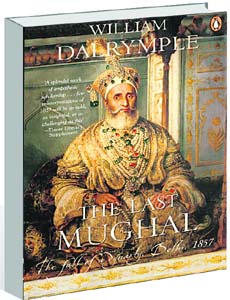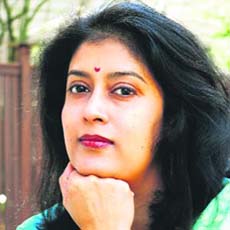 Indu Sundaresan writes on women of the Mughal dynasty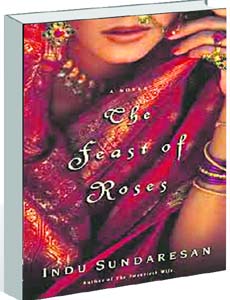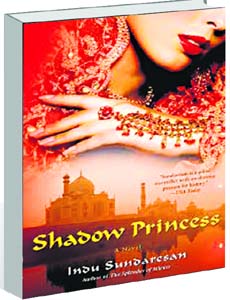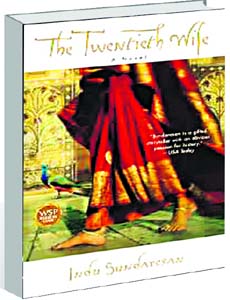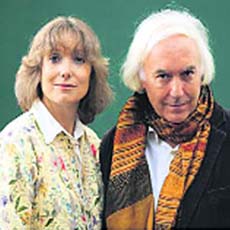 Alex Rutherford (Diana and Michael Preston) have written a series of historical fiction on the Mughals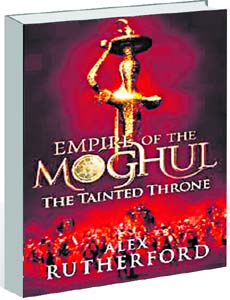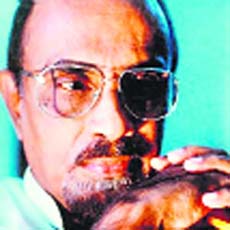 Abraham Eraly looks beyond historical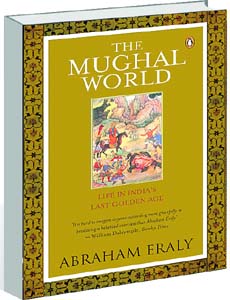 THE great Mughal empire in its grandeur, opulence and flamboyance has always intrigued historians, storywriters and commoners alike. Mughals (the word derived from Mongols) came from middle Asia and reigned over most of the Indian subcontinent for alomost three centuries.
Though the royal emperors — Akbar, Jahangir, Shah Jahan, Aurangzeb have long been resting in the annals of history, yet their styles, their sensibilities for art and culture, their harems, foods, generosity, ruthless machinations and brutal lust for power — entreat many to dig deeper.
In Indu Sundaresan's (author of the Taj Trilogy) words, 'There is little about the Mughals that's not fascinating. They lived larger-than-life lives, they loved passionately; they built palaces, forts, monuments fervently; they came to India to conquer and stayed on to leave an indelible mark on India's history.
The Mughal kings also kept reams of documentation on their lives, their loves, their buildings, their conquests, their fights and quarrels — a lot of these have not survived through the ages, but there's enough to get a fair idea."
Dr M.Rajivlochan, History Professor, Panjab University, Chandigarh, analyses that Mughals' was a secured society and hence the heightened cultural advancement during that period. People were prosperous and it is only when the basic needs are secured that the interests graduate to focus on other faculties.
Sources reveal that India's pre-colonial economy puts the annual revenue of Emperor Akbar's treasury in 1600 at £7.5 million, in contrast to the entire treasury of Great Britain 200 years later in 1800, which totalled £6 million. In 1700, the exchequer of emperor Aurangzeb reported an annual revenue of more than £100 million. However, what was once a glorious dominion came to a mortifying end with Bahadur Shah Zafar, who was exiled to Rangoon, Burma in 1858, by East India Company.
William Dalrymple
William Dalrymple, an acclaimed historian and writer is a compelling voice in the genre of Indian history. His book City of Djinns traces back the history of the fascinating city Dilli or Delhi, which has innumerable stories buried deep in the folds of centuries that it stood witness to.
Dalrymple calls old Delhi as the graveyard of Mughal era which once epitomised prosperity, sophistication, culture and magnificence. But his fascinating description of the bygone era and what is left behind, prompt readers to visit Old Delhi at least once in the lifetime.
In The Last Mughal, Dalrymple writes an account of the Indian Mutiny of 1857, the events which led to it and its aftermath, while walking us through the life of the last emperor Bahadur Shah Zafar.
Written for the 150th anniversary of the Great Mutiny, he makes use of the "undiscovered" documents in Indian national archives in Delhi and elsewhere, to compile a brilliant narrative of the doomed period which eventually led to British besiegers taking control of the capital.
Abraham Eraly
Eraly's is another name to reckon with in the sphere of Indian medieval history. He has taught Indian history in colleges in India and in US for several years. His works include — The Last Spring: The Lives and Times of the Great Mughals (which was later published in two volumes as Emperors of The Peacock Throne, and the Mughal World).
He talks about the lives and achievements of the great Mughal emperors and attempts to look beyond the momentous historical events. "Bringing to his task the objectivity of a scholar and the high imagination of a master storyteller", he recreates the lives of Babur, the intrepid pioneer; the dreamer Humayun; Akbar, the greatest and most enigmatic of the Mughals; the aesthetes Jahangir and Shah Jahan; and the dour and determined Aurangzeb.
Alex Rutherford
Empire of the Moghul is a series of historical fiction books written by Alex Rutherford (pen name for Diana and Michael Preston). The series consists of five books, about the reign of the Mughal Empire in Medieval India.
The first book, Raiders From the North is the story of Babur and his evolution from a small ruler of Ferghana to a ruler of whole Hindustan. Subsequent books — Brothers at War, Ruler of the World and Tainted Throne and The Serpent's Tooth tell the stories of Humayun, Akbar, Jahangir, Shah Jahan and Aurangzeb, respectively. Adorned with details of battle scenes and exciting moments, the books are readable and absorbing.
Indu Sundaresan
Indu Sundaresan brings to us a slice of that era focusing more on the Mughal women beginning from Mehrunnisa, the twentieth wife of Jahangir.
The controversial empress, who was given the epithet Nur Jahan, went on to become a very powerful entity in the Mughal lineage. The first two novels of the Taj trilogy, are about Mehrunnisa. For the third novel, Shadow Princess, Indu has skipped a generation and details the life of princess Jahanara.
The author talks about the veiled women wielding influence over emperors, political games played on either side of the curtains, code of conduct in harems and marriages for political gains or supremacy. Her books are based in parts on historical facts, gossips of bazaars during that time and travellers' accounts with gaps filled with fictional spice.
The result is a wonderfully woven world of flavour and fragrance. The Later Mughals by William Irvine, The Empire of the Great Mughals by Annemarie Schimmel, The Mughals: Life and Culture by J P Losty and Malini Roy, Gardens of the Great Mughals by C.M. Villiers-Stuart, Tanushree Podder's Escape from Harem and Nur Jahan's Daughter — are some more works from a vast list focused on the Mughal period that gives raw material to writers.
History vs Story
History is an analytical interpretation of human past which enables us to understand change and continuity over time. Investigation and imagination are integral part of understanding the past from the available evidence which can be in the form of archaeological (artefacts, inscriptions, monuments) and literary (religious and secular) source materials. The different interpretations of the past put forward by historians enable us to decipher the present and get equipped for the future differently.
Quite unlike the regular, standardised (often bordering on the drab side) history books prescribed for the academic curriculum, various historians and writers of our times are instrumental in narrating historical events in a much more interesting manner. This offers the curious readers a big range to choose from in order to know the past from various perspectives and have a wonderful experience as past events come to life through. As Rajivlochan puts it, "History is nothing but a story which is systematically told, which claims to be true and which provides historical facts to people.
There should be no demarcation between historical fiction and pure history, rather history should seamlessly merge with fiction." There are plenty of options for readers in terms of resources but should there be a clear separation in books reporting factual history vs historical fiction? While William Dalrymple writes only authentic non-fiction history and prefers reading the same, Indu (author of Taj Trilogy) says, "The way I work, is to read extensively and put as much of my research as possible into the novel and build the story around the facts.
At the end of each of my novels, I have an Afterword, in which I discuss what's fact, what's fiction, and how I melded the two together. This, I think is the way to write historical fiction. As for other historical novels that take liberties with factual documentation, that's just fine. As long as a book is presented as fiction, it's up to the author to decide how much of fact to put into it — and for the reader to read it with that in mind. However, a non-fiction book has to be as accurate as possible — with citations, a bibliography, and publishing houses need to check the facts before publishing it."
These multitude of gripping novels have successfully been able to make many non-history readers interested in knowing more about the past. As an avid reader says, "the basic advantage these books have is that they are written in a format to suit the readers of diverse tastes and not just provide a plain description of the events of long ago, and so, the experience is much better and so is the retention of the story."
Vidya Ramachandra, another voracious reader and a software engineer by profession picked up Dalrymple's book, The Last Mughal, on a friend's recommendation. She says, "It turned out to be a wonderful introduction to history which I had never experienced while studying history as a subject during school years. It was unimaginable for me that history could be narrated in such a fascinating manner." Even if one starts from fiction-based books, there is high chance of curiosity taking the better of oneself and gently nudging him/her towards the path to explore more.
Academicians feel history is often considered a dead subject by students and others. It is the unfair approach that is to blame for the neglect of this subject. Jyoti Verma, a history teacher says, "The right way is to begin in school with more props and visuals while teaching history. Students need to be enthusiastic to read and think more beyond the prescribed course work. As Rajivlochan says, "To make a good historian, all it needs is that a person should be a good reader, good writer and a persevering worker." Historians and writers have a big role to play in presenting facts, events and details in a responsible, lucid and coherent fashion; but educationists too should try to strike a chord in young minds.