2013 in retrospect education
Reform was the catchword

Reform of technical and general examination systems remained the highlight of 2013 with the government taking firm decisions to end cartelisation of education at the hands of coaching centres in both engineering and medical courses. On the front of general education, too, reform was the way to go with one of India's best rated varsities, the Delhi University, showing the way to the rest of the higher educational institutions.
2013 in retrospect Hiring Trends
Smooth sailing on positive winds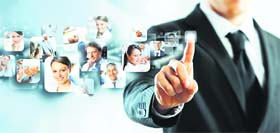 The overall hiring trends remained positive in 2013 and there was a marked improvement in hiring in almost all sectors. After a grim job market in 2012, this year saw an improvement in hiring activity across all sectors because of improved financial conditions and recovery of global economic condition after years of turbulence.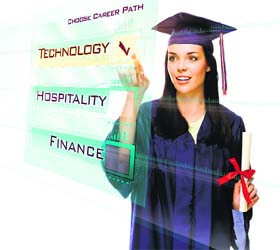 2013 in retrospect Top 5 Careers
The winning course
While passion and ambition remain the key factors in deciding one's career course, job prospects also are an important factor for youngsters while deciding about the future course. Thus, it was the prospect of robust job creation that made certain courses stay on the top of the choice chart in 2013. According to Chakreview, a social discussion platform, out of the 10 careers that topped the list as far as salary, job satisfaction, work benefits, career growth are concerned in the first first quarters of 2013, five are IT manager.
Achieve your goals successfully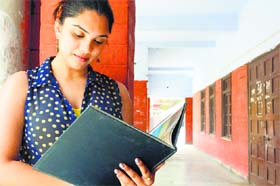 Come December and what really strikes us is how fast the year has flown...! This in turn brings on a wave of nostalgia and remembrance of the fun and memorable times we've had. It also brings to the front-and-centre some uncomfortable regrets about the things we'd pushed aside and procrastinated upon. To assuage the guilt, we promptly get down to drawing up a list of new goals which we vow to adhere to more strictly and earnestly.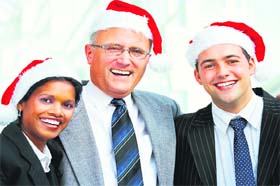 xmas musings
How Christ's message can improve productivity
X Mas is the time to celebrate and contemplate on the spirit and lessons of Jesus Christ. Though delivered centuries ago these lessons can very well be applied in the modern workplace situations, too. So this X Mas lets take a look at the golden path shown by Jesus. The greatest workplace lesson that comes from Jesus Christ's teachings is that people learn to function in their dysfunction.
Fine tune your job search strategy for competitive 2014
Experts have predicted that the job market will become more competitive than ever in 2014, therefore it is important to revamp your job search strategy. Mashable has jotted down few tips that will help you refresh and refocus your job search in the coming year.
New master's courses in education
Career prospects in nutrition
Time management woes