Career Trends
Soar high in the New Year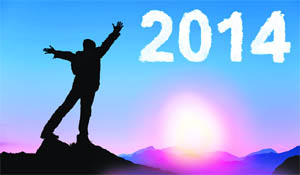 As another New Year dawns one is ready to look forward to a brighter more prosperous future. Notwithstanding the continuing impact of the global macro-economic situation and the concerns surrounding the economy in India, with the approaching elections and the likelihood of a change of government, experts believe that the worst may be over. The stock market is already showing signs of buoyancy and the job market is looking quite promising in the New Year.
Thinkstockphotos/Getty images

career compass: wealth management
The business of money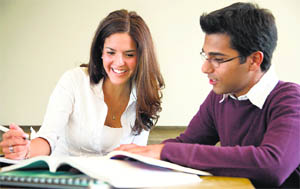 The term wealth management is gaining more and more importance these days. Many types of companies are engaged in the business of wealth management. Wealth Management is both about wealth conservation and formation. Strong GDP growth, a bright economic outlook, high savings rate and a comparatively young and rapidly-increasing residents of affluent Indians, both in terms of fixed numbers and geographic diversity, will give the fuel for the dream-run of the wealth management sector in India.

Career Hotline
What are the prospects for women in BSF?
Q. I am have completed BSc. I want to know what are the prospects for women in the BSF? Is it tough to survive in such a predominantly male domain? — neha samarth
first person
On an adventure course


Sea-related careers have long been the favourites of those with an "adventure bone". Though still in its nascent stage in India the fields of nautical science and ship building attract thousands of students each year. Nautical science and ship building courses offer exciting career options to students. Nautical Science students normally take up jobs at sea both on the Deck and Engineering side. The students have to spend about 12- 18 months at sea as part of the training.
Cdr Deep Mathur
Director, Hind Institute of Nautical Science and Engineering, Aligarh

campus notes
Training programme
The Directorate of Extension Education has organised an 11-day training programme for the women officials from Afghanistan on vegetable production. This training is being conducted by Afghanistan's ministry of Agriculture, Irrigation and Cattle as part of their National Horticulture and Cattle Scheme. The university scientists are imparting know-how on various aspects of vegetable production like raising nurseries, off-season vegetable production, various diseases that inflict these plants, their remedies, protected vegetable growth, etc., Crucial issues like controlled use of pesticides and post harvest management are also being dealt with.
testing times: xat (january 5)
Select right to excel in XAT
XAT, one of the most popular B-school entrance exams is a couple of days away. Many aspirants would look at it as the last chance to redeem themselves, given that it is one of the last in the season. Test takers should keep things simple on the D-day.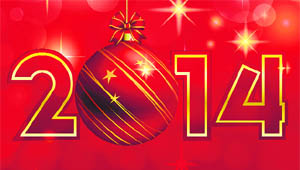 Promises to keep
So what is it going to be this year? Same old resolutions to lose weight, pay off debts, save more money, spend more quality time with family. Or maybe some business-related resolutions for the New Year like cutting expenses, increasing sales, improving product quality, building partnerships with suppliers, reducing short-term and long-term debt, etc.
work station
Have the last word
One job that is never easy, no matter how many times you may have done it. It is quitting a job and writing a resignation letter. After having worked for an organisation for a while, it usually gets tricky when the crunch time comes. Emotions run high, some bad blood is usually in play and the desire for settling scores and payback is irresistible. More than ever, this is the time to maintain a cool head and let bygones be bygones. But in reality, the heart rules the head as the following cases, some having taken place with people I know, and some having been culled from our anonymous netizens, show. Here are some paths where you should not tread even though it is your last few words:
Happiness @ work
Gems of ancient wisdom
Good ends, better starts
For any event, the completion of a revolution by the Earth around the Sun is a time to celebrate — be it a birthday, anniversary or the New Year. So as 2014 dawns, here's wishing everyone better times ahead.
Money can't buy job satisfaction
What do you expect most from your job? A handsome pay packet, most would say. No?
International summer school
The School of Business and Economics at UK's Loughborough University will launch its first-ever Summer School for international students this year. The International Summer School will bring together students from the EU and overseas for two weeks in July 2014 to explore how the worlds of sport, the community and social enterprise are interlinked in a top-level learning environment. Open to both undergraduate and postgraduate students, the summer school is likely to attract those with an interest in sport, management and enterprise, and students interested in pursuing a career in international sports management or in a sport-related social enterprise.
Scholarship roundup
INSEAD scholarship for developing countries
INSEAD Business School offers MBA scholarship for students of developing countries. Deepak Gupta MBA'93J and his wife Sunita have created an endowed scholarship fund targeted at students from emerging markets. Their intention is to help build human capacity and to create economic and social value in the most economically challenged regions of the world. Outstanding candidates with limited financial means will be granted scholarships and the fund will enable INSEAD to continue to attract diverse candidates onto the MBA Programme. One or two significant awards will be granted in each class. Scholarship up to €25,000 will be awarded to students with limited financial means.