A thoughtful beauty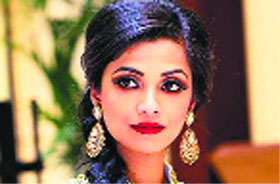 Praying for world peace and working for the underprivileged doesn't necessarily need technical prowess. Beauty lies in the eyes of the beholder and brains…well, in almost everything we say. We didn't need a video gone viral of a beauty pageant contestant fumbling with words in answer to an easy question. What put the spotlight on the importance of education was a statement by Miss India USA, Priyam Bhargava.

Priyam Bhargava
Blink and you'll miss

When adrenaline rushes takes over, consequences fade into oblivion. After all, it's a high derived out of cheating death each time. Every time Jonathan Goodwin, the famous escapologist of the world, makes it to the finishing line, the audience forgoes the clichéd applause and claps.



Believe it or not: Jonathan Goodwin

stress buster
Balance it right!
It's a New Year, and time for us to be setting our lives into a newer perspective and whatever else sounds positive. If you are one of the people who thinks there should be no stress in life, well then you are not the only one and yet let me tell you that "the right amount'' of stress is very important in life.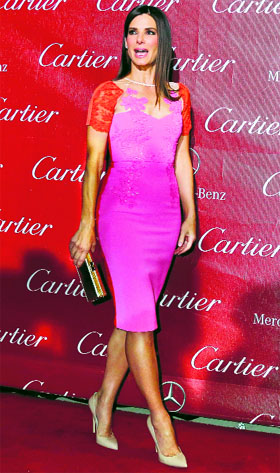 Pretty in pink:

Actress Sandra Bullock, star of the film Gravity, arrives at the 2014 Palm Springs International Film Festival Awards Gala in Palm Springs, California. —Reuters
Weight watch
Big taste, small waist
The festivities are finally over and you have been left with an unwanted gift. Yes, you guessed it: a few extra pounds and you can't even take them back to the store to get a refund or credit note.
Thread from the past
The crochet lace has marked its territory as one of the most exquisite and in fact one of the most experimental elements in the fashion scene. In 2009, UNESCO recognised lace-making in Croatia as an Intangible Cultural Heritage of Humanity and the fashion designers across the globe have experimented with this beautiful lace.
TRENDSETTER
Get sporty
Style enhances fashion and when it comes to comfort, there are a very few people who can actually mix it with fashion and style. Veeranant Grewal, 22, who is currently pursuing Law in Panjab University, likes to keep his sense of style in sync with his lifestyle.
Master Chef
Sweet temptation
We are always ready for a muffin, be it with a dash of chocolate sauce or just a warm snack with a cup of coffee!



Graffiti

Aradhika & Sesh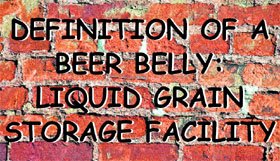 star track


What's with the beach pictures!


B-town wishes Deepika


Suzanne Khan moves to a new address


After fitness, it's food


Direction is not my cup of tea: Abhishek Bachchan
chatter box


Flying together towards TV


From modelling to acting


A day of joy


The bigg bag theory


Brought at the alter!