ENTERTAINMENT

FOOD TALK

CONSUMERS BEWARE!

FITNESS MANTRA

GOOD MOTORING

LIFE'S LESSONS

MUSIC ZONE

FRUIT FACTS

TELEVISION

WEBSIDE HUMOUR

CROSSWORD

WEEKLY HOROSCOPE
EARLIER FEATURE

CHANNEL SURFER

ULTA-PULTA

GLOBOSCOPE

GARDEN LIFE

NATURE

FASHION

BRIDGE

Short movies go a long way
As more and more short and documentary films are creating a buzz and finding an enthusiastic response, India seems poised and ready to accept non-feature films as an alternative means of entertainment
Nonika Singh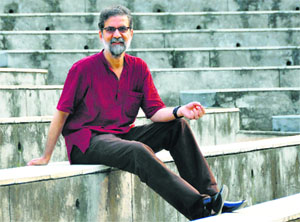 On the face of it, the scenario of short and documentary films couldn't be rosier. Non-feature films perhaps never had it so good. Be it social networking sites or film festivals, it's these films that are creating as much if not more buzz than the feature films. Prior to moving up in the Oscar race, Shubhashish's Kush had already won the Orizzonti Award for Best Short Film at the 70th Venice International Film Festival 2013 and jury prize at Hamptons International Film Festival. It doesn't take an Anurag Kashyap to tell us the future belongs to short films, many like Pan Nalin feel that the future is already here. With technology facilitating makers and YouTube proving to be the new Mecca for aspiring filmmakers, the tidings are bright. Miriam Chandy Menacherry, a journalist-turned-filmmaker, whose film The Rat Race was one of the first few films to be released in theatres nods. She believes documentary films have come of age in India.
---
'Art & Soul
Learning from images
A recent children's book tells the story of Hanumana, simply and with conviction, through images taken from a series of paintings of the Ramayana. It teaches children how to let their imagination soar
B.N.Goswamy
Yaavad raamakathaam vira shroshye aham prithivitale
Taavat sharire vatsyantu mama praanaah na samshayah
The words are from a section of the Ramayana by the sage Valmiki, and are addressed to Rama by the greatest of all his devotees, Hanumana. Meaning, roughly:"Valiant Rama, as long as I keep hearing your story told by anyone, anywhere,till then, and only till then, life will not leave my body".

Broad Brush
---
good health
Check that pressure
People who worry too much are more prone to developing high blood pressure. Among the many factors that lead to it like smoking, alcohol, obesity, diabetes, stress is a major player
Dr Anjali Mukerjee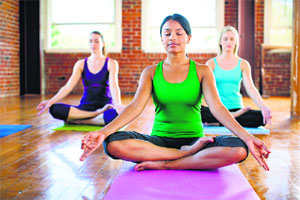 Suffering is disease and contentment is good health. This only emphasises the profound connection between our body and mind. A person with a disturbed mind cannot possess a healthy body. But, this is easier said than done, for anxiety spares no one. Every one of us has, at some point or the other, experienced stress in the form of worry and anxiety.
Pranayama and other simple breathing exercises and yoga are beneficial in combating stress


Health Capsules
---
Society
All work and no play makes children dull
Recent studies have pointed out just how imperative playing with kids is for their growth and development
Aditi Garg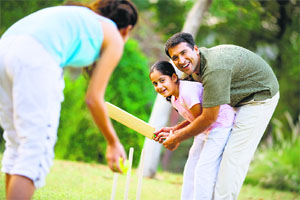 Look back to your childhood; what do you remember the most? Is it the times you spent getting good grades, the nice clothes that you did or did not wear, the kind of meals on the table at the mealtimes or was it the time you spent together with your siblings and parents playing Monopoly, building blocks and other games? It is surprising that there seem to be few families that play together and have instead taken to video-gaming and playing games on smartphones.

Playing with parents helps children to learn sharing, communication and relationship dynamics

---
Travel
Mediterranean's cultural hub
Known for its rich heritage, Barcelona is particularly renowned for the architectural works of Antoni Gaudí
Vasudha Sahgal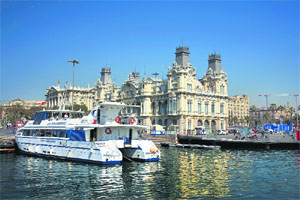 Barcelona has something to offer across all age groups and interests. Be it nightlife, food, sightseeing, warm sunny beaches or shopping, the city provides plenty on a platter. The Mediterranean climate makes it comfortable to visit even in winter months (January-February), at which time you often find blue sunny skies. Home to eight heritage world sites, Barcelona is a cultural hub as well.

Old Barcelona Port Authority building (Port de Barcelona) at the base of Rambla del Mar


Globetrotting
---
Entertainment
Celebrating eco crusaders
The CMS Vatavaran Environment and Wildlife Film Festival is set to kick off in New Delhi at the end of the month
Saibal Chatterjee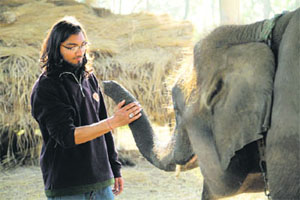 A four-YEAR-OLD tigress from Ranthambore National Park is transported to the Sariska tiger reserve as part of an experiment that has never been attempted before. She, along with a hot-blooded male of the species, has been sent in to start of new feline dynasty and reclaim lost territory.
We Are in the Field looks at Manoj Gautam's crusade to protect animals from cruelty and extinction

Director's cut
Anand Gandhi, whose Ship of Theseus won much acclaim, both at the national and international levels, dons many hats
Surekha Kadapa-Bose
He is one of the new entrants in the Hindi film world who is willing to experiment not only with the subject but also the format of film medium. You can't label Anand Gandhi as audacious but he is someone who likes to create his own path: be it starting the trend on TV serials or films. Though his earlier two directorial films Right here, right now and Continuum didn't create much ripple, his latest Ship of Theseus has won him worldwide appreciation and recognition. Selected as one of the film from Indian panorama, at IFFI in Goa, it received good response.