CAREER HOTLINE
Pervin Malhotra
Jobs in offshore rigs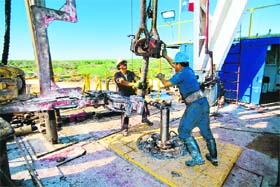 Q. I'm in Class XII (NIOS) and am struggling with my studies, particularly maths. I have heard that there are some good jobs in offshore rigs that don't require higher studies. What kind of work do they offer and how do I get in? — Karan Jogi
A. The commonest entry-level option of the kind you mention is that of an Offshore Roustabout, who works as a member of the crew on an oil rig or ship that is involved in oil and gas exploration. This is an entry-level position that can act as a bridge to more senior positions in oil and gas exploration projects.
And luckily for you, there are no special education requirements beyond Class XII as you'll receive your training on the job.
However, this work requires a high level of physical fitness as you may be exposed to extreme weather conditions such as heat, cold, snow and heavy rain.
These oil and gas personnel act as general hands on offshore rigs. The work would involve cleaning up oil spills on deck, securing and check connections, assisting the crew and implementing safety procedures.
The work could also include securing the goods on deck, monitoring activities and facilitating communication between different crew members.
As a fresh roustabout, you will work under close supervision while developing your job skills.
Once you've gained the necessary offshore experience, you can work more independently and look at eventually applying for better positions on the crew.
Some safety training and certification is required to work as an offshore roustabout. After you're sufficiently trained, you can apply for certification.
Experienced roustabouts might need to present evidence of successful completion of training before they can start work. An offshore roustabout who has additional certifications is obviously more employable on some rigs, especially abroad, because the certifications will vouchsafe your familiarity with the health and safety issues on board.
Oil companies post job listings from time to time, including offshore roustabout positions and the compensation and benefits. The ability to travel is generally necessary, because employment opportunities near your home may be limited.
Not everyone living in the proximity of offshore drilling, may necessarily end up working on those rigs. You need to follow employment opportunities, wherever they may arise.
Members of oil and gas crews receive varying wages and benefits, depending on the company they work for and the location. On Indian rigs it could range between Rs 25,000 to Rs 50,000 pm.
Some crews are very well compensated, including lower-ranking members. The company may also provide respite and vacation time for workers stationed at offshore locations, and provide transportation to shore to allow the crew to spend some time off the rig (including airfare).
Typically on Indian rigs, you'll work 12-hour shifts for 28 days and get 28 days off. In some other countries like the middle-east, you may work for 56 days and get 20-28 days off.
The easiest way to get a job would be to go through someone you know who is working on such a rig.
Some Indian Cos: Great Eastern Shipping, Great Offshore (a subsidiary of the Great Eastern), Aban, Reliance, Jindal Shivani, Jackson. While the bigger companies may have 30-40 rigs, others may have 4-5. Some have only land rigs.
Is change of career a good option for me?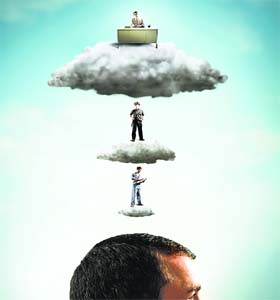 Q. I am working for a TV channel as a senior executive. Although I have four- and-a-half years of experience in sales and marketing, I am now getting bored and want to change my career. How can I use my core skills in another career? Will I get a salary that equals what I'm drawing presently? — Arpan Johri
A. It's never too late to change careers. Often such a change gives you an all-round professional grooming. Professionals from sales and marketing can move either to customer service/relationship management or HR. In HR again there are many choices. For one, you could look at becoming a staffing specialist (in great demand today due to the acute talent crunch and the need for companies to build their brand for attracting talent). You could even opt for becoming a corporate trainer — specialising in building skills and capabilities of the staff. All these careers basically focus on utilising your core sales competency i.e. your ability to relate to different types of people, and your ability to influence and lead change. And, you needn't take salary drop as you switch lanes either!
Route to becoming a flight despatcher
Q. I'm very keen on becoming a Flight Dispatcher at the Airport. What do I have to do for this? — Taufik Alam
A. A flight dispatcher has significant control over airline flights. S/he is responsible for all phases of a particular flight--from planning to landing. In fact, a plane can't depart an airport without the approval of the flight dispatcher. Given the importance of this position, it takes a desire for challenges, concentration and determination to become one.
Every Flight Dispatcher must be fully trained and approved by DGCA.
The minimum eligibility is Class XII (PCM) and 21 years of age.
Following these 5 essential steps will get you there:
Take a private pilot ground training course from an approved flying school.
Locate a flight dispatcher school. Make sure it's certified by the DGCA.
Enrol in the training programme, which includes courses in flight operations, international flight planning, navigation, takeoff and landing.
Practice for the Certification exams. Many programs provide practice testing as part of their curriculum.
Clear the written, oral and practical exams.
Do keep in mind that even after you are certified, a flight dispatcher need continuous training every year to perform their duties effectively.
If you're keen on being a Flight Dispatcher, you'll get all the relevant info on the following link:
http://dgca.nic.in/cars/d7m-m2.pdf
How can I become an assistant engine driver?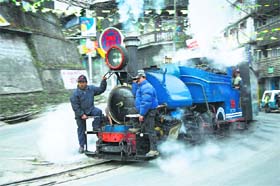 Q. I am a graduate. Can you please tell me how I can become an assistant engine driver in the railways? — Girish Saini
A. The Assistant Loco Pilot (ALP) works alongside the Loco Pilot to ensure the safe and punctual running of trains in the Indian Railways.
Your duties as an ALP will range from assisting the Loco Pilot in driving the train, watching out for signals, carrying out minor repairs, and performing safety checks.
The job requires you to remain alert and focussed for long stretches of time.
The minimum educational qualification is matriculation (passed Class X) and a course completed under Apprentice Act or ITI Diploma (recognised by AICTE) in Mechanical, Electrical, Electronics or Automobile Engineering.
The selection process involves a written exam followed by an interview, aptitude test and a medical test.
The 90-minute written exam consists of 120 multiple-choice questions ranging in topics from General English/Hindi, Basic Arithmetic, and General Knowledge to subject-specific questions based on the minimum qualifications specified.
An Assistant Loco Pilot's next promotion is to the level Sr Assistant Loco Pilot and Loco Pilot. A Loco Pilot can then go on to become Loco Foreman (Loco supervisor), Power Controller or Crew Controller.
Recruitment for this as well as several other posts in the Railways is done each year by the Railway Recruitment Boards (RRBs). These 21 RRBs spread all over the country have clearly defined Railway Zones, Divisions, Production Units, etc. for whom they select candidates.
Watch out for the recruitment notices issued in the leading newspapers of your area including the Employment News.
Email your queries to careers@tribunemail.com...