Souping up the car
From bluetooth-enabled gizmos to night-vision devices, 14-speaker audios, perfume atomisers, the new-age accessories are stirring the soul of car aficionados
Shobita Shivshankar
it's a lock that no one can open except the owner. That's because it has a wearable key. Iconic British carmaker Aston Martin, used by James Bond in many movies, has devised a car lock that will make Agent 007 proud. It can only be opened by a special wristwatch that comes with the car and has to be worn by the owner. The car gets unlocked only when the watch hand is moved to the area between 8 o'clock and 9 o'clock and it gets locked when the hand is moved between 3 o'clock and 4 o'clock.
Though this may be stretching the limits of security, the point is that car accessories have today come a long way from the time when only floor mats, toy animals, hanging dolls, air freshners, wheel rims and spoilers were considered happening add-ons.
Digital gizmos
Though these are still around, it is the digital gadgets that are making exciting news. From bluetooth-enabled gizmos to night-vision systems that help you see clearly up to a distance of 2,000 feet and from smart GPS devices to nifty tablet and iPad mounts, the accessories market is truly stirring the soul of car aficionados.
In high-end cars, some accessories are so outlandish that these instantly get the pulse racing. Rolls Royce Drophead Coupe, for example, offers a tailgate that can double as a picnic table. The Audi A8 and S8 have a 1,000-watt audio system that incorporates 14 speakers with each speaker having its own amplifier.
Keeping with the lifestyle of the owners, the Hyundai Equus has an optional rear-seat champagne cooler with a set of bohemian crystal stem glasses. The Ferrari goes a step further. It gives you a custom Ferrari-branded iPod to match the car. The Rolls Royce Ghost comes with an umbrella neatly stuffed in each of the two front doors which pop out at the touch of a button in case of rain. The Mercedes Maybach Zeppelin has an optional $5,000 (Rs 3 lakh) perfume atomiser that periodically sprays fragrance in the car.
Huge variety
There is a mind-boggling variety of accessories in the market. Some make eminent sense with their ingenuity, others come only for their me-rich appeal, a few are simply laughable and a handful that are downright dangerous. The in-car microwave comes in the last category. It is powered by the car's cigarette lighter plug-in and is said to be of help to people stuck in long traffic jams as they can make a cup of coffee or tea or pop some corn. However, experts say this is as big a distraction as a dashboard-mounted TV set.
Similarly, great damage can be done to the car by two other accessories. People replace normal tyres with ridiculously huge ones. This interferes with the precisely engineered geometry of the car besides affecting the fuel economy and performance. The same goes for over-sized spoilers, which add weight and increase the drag of the car making it a fuel guzzler. Offsetting these are accessories tickle the funny bone. The most popular are giant fake eyelashes fixed on the headlights. Then there are car teeth, which make your automobile look like a monster with fangs. These car teeth stickers are pasted on the front air intake of the car between the headlamps.
Dumb accessories
Some of the dumbest accessories to come out in the recent times include the car bra, which is a stretchy fabric that slips on the front of the car to protect the bumper, hood and sides from scratches. Then there are 'bullet hole' stickers that give the appearance that the car has been sprayed by bullets. Interestingly, there are some accessories that are being phased out in some cars. The first is the cigarette lighter, which made its appearance in 1925, and even survived the arrival of the cigarette lighter. These days many Hyundai high-end variants have done away with it and replaced it with a USB socket even as the incidence of smoking comes down in many countries. In some cars, the ashtray, too, is disappearing, along with the lighter plug-in attachment. Indeed, as far as accessories go, times are changing and changing fast. Back in the 1950s, the ultimate add-on was a radio, which came fitted exclusively in top-of-the-line cars like Mercedes Benz, Rolls Royce, Porsche and later in Chevrolet and Buick. We've come a long way from that. Today these attachments are taken for granted even as cars get digitalised and connected to the world with voice-activated smartphones, tablets, iPads, cruise controllers, automatic cameras and a host of other amazing new-age technologies.

AUTOSEAL TRAVEL MUG.
With the Contigo autoseal stainless-steel vacuum-insulated mug, you can have your beverage cold or warm while driving. The best part is that no liquid will spill out of it even when rolled on the floor of the car. To drink, all you have to do is to press a button opposite the spout and the beverage will start flowing.
Price: Rs 1,200

SUPER GRIP DASH PAD.
Sometimes, the simplest devices can also be the most useful. Take, for instance, the super dash pad for cars. It is just a rubber square, uses no adhesives of any kind yet it is capable of keeping your iPhone, keys, spare change, even your wallet from sliding off the dashboard, even on rough roads and sharp turns.
Price: From Rs 300 to Rs 900
SMART GPS.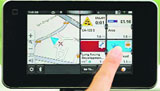 The Magellan SmartGPS is a powerful mobile information hub that keeps drivers informed, saves time and money while providing safer navigation. Its smartphone companion app delivers valuable local information like weather and traffic jams harnessing the power of cloud computing.
Price: Rs 10,800
REAR-VIEW CAMERA.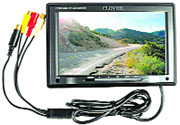 The rear-view camera system TFT7001, manufactured by Clover Electronics, has a large display and a long focal length. Once you have installed it, you will start reaping its benefits instantly. With this camera, there will be no more blind spots, which prevent drivers from seeing what's behind or to the side of them.
Price: Rs 19,500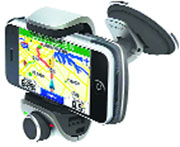 SMART CAR KIT.
The Parrot Minikit smartcar kit is an in-car mobile phone holder with built-in bluetooth connectivity. It affixes to your car's windscreen and holds your phone in place with a spring-loaded clamp. All you have to do is to say who you want to call, which it will instantly do through the voice-recognition function.
Price: Rs 6,000 (£60)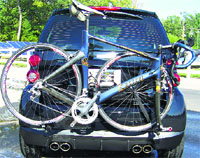 CAR BICYCLE RACK
If you need to transport your bike from one point to another in your car or SUV, then this is something you are likely to need. The bicycle rack by American bikes and accessories company 2×2 Cycles. This rack is simple, efficient, attaches and detaches a bicycle in minutes and is lockable for safety.
Price: Rs 10,800 for single rack & Rs 16,800 for double rack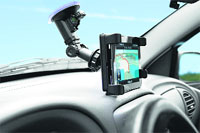 TABLET MOUNT.
Bracketron, the US manufacturer of mounts and accessories for cars, has launched a smart tablet mount called the Twist360°, which is primarily made for automobiles but is also very functional for air and rail travel. It allows for infinite viewing angles in both landscape and portrait modes.
Price: Rs 4,200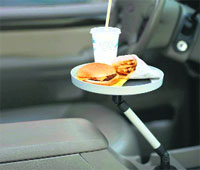 CAR SWIVEL TRAY.
Keep all your food, snacks, pen and paper at the tip of your fingers while on the road with the car swivel tray being offered on www.ebay.com. It swivels back and forth and can be raised or lowered. It locks securely in place to avoid accidental spills and has a textured surface that stops items from sliding.
Price: Rs 6,000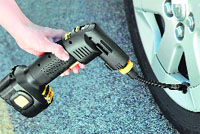 CORDLESS TYRE INFLATOR.
This is one of the most useful devices to have when you are on a long distance drive. The cordless tyre inflator by US online major Hammacher Schellemer automatically shuts off when it reaches the desired tyre pressure. Ideal for roadside emergencies, it has an integrated LED that illuminates tyre valves.
Price: Rs 5,400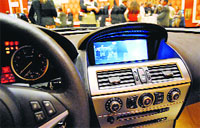 NIGHT VISION SYSTEM.
A remarkable device to have in the car during foggy or bad light conditions, the Flir night vision camera system helps you see objects, people and animals from a distance of 2,000 feet. More importantly, it also shows you bad road conditions and traffic snarls in the distance for you to take a timely detour.
Price: Rs 2.5 lakh
NO BLIND SPOT REAR-VIEW MIRROR.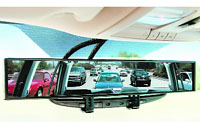 This is the rear-view mirror used by drivers to eliminate blind spots. It is so powerful that in some places, it is even used by cops and professional race car drivers. It has a 180º field of view (standard view is 52º) that gives a distortion-free reflection of rear traffic across the entire highway.
Price: Rs 3,600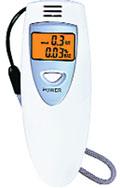 PORTABLE DIGITAL ALCOHOL BREATH TESTER.
Drinking and driving should never mix. However, if you are a partygoer and like your drink, then you must carry the Crecor portable digital alcohol breath tester.
It tells you whether it's safe to drive your car back home. If it flashes red, it would be best to ask someone else to drive or stay the night over.
Price: Rs 1,200
CAR REFRIGERATOR.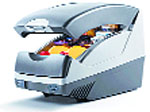 The Waeco TB15 thermoelectric cooler is a fabulous accessory for the car. Interestingly, it can be used to keep things hot or cold. It is especially useful when going on a picnic or long drive. It attaches securely to the car's seat with the safety belt, fastening rail and does not tilt in case of sudden braking.
Price in India: Rs 8,200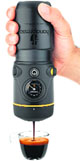 AUTO ESPRESSO MAKER.
It's a portable espresso machine that will give you one of the best cups of coffee while on the move. The auto espresso maker made by French company Handpresso represents the future of mobile refreshments.
A coffee experience that knows no boundaries — great espresso while rushing to work in your car.
Price: Rs 12,000