No paisa vasool!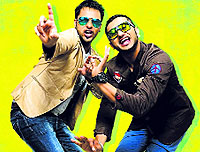 They know about it; they might not be saying it aloud — Punjabi film industry might soon hit that big iceberg, the one that sank the Titanic! Everyone on board can sense it — the actors, directors, comedians and most of all the producers. Thanks to the dwindling phase of Punjabi films, none of them have been well-received by the audience or the market. Nine out of ten films barely managed to recover one-third of the money invested on them!
A still fromTu Mera 22 Main Tera 22.
A social word
They say he is a poet of many moods. Well, they must know him very well. But, a man of his disposition could not possibly care for what 'they' say! He is just too busy looking for words, which frame the meaning of 'their' existence.
Brand bargain
Affordable luxury is what brand Swiss Military stands for. Established in 1984 in Switzerland, the brand has made its presence felt by doing exceptionally well in flight and online market. It is all set to enter multi-brand outlets in a big manner in February. Swiss Military has diverse products, right from cosmetics, footwear, leather goods to multi-utility items. Five years of its presence in the country, the brand has taken its own time in entering the direct market, explains Anuj Sawney, MD, Swiss Military, "With such cultural diversity, we had to customise products. The market being so price sensitive, we had to walk the extra mile on that too."


web world: Anuj Sawney
the 'in' side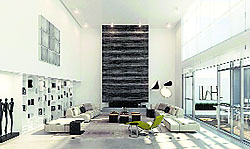 Height of decoration
Residents of the tri-city are becoming more experimental with their choice of internal architectural design, and a favourite feature of mine is the double height wall and its volume. For most of us, sacrificing the floor area is unthinkable. But for those who can afford this design attribute, it is well worth it and results in a home that feels far more spacious than its dimensions would suggest.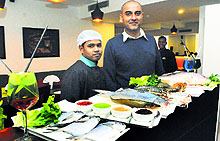 Seal with a fish
Bombay duck can be such a misleading name for a dish. It's neither found in the city, nor is it a duck. The interesting bit of history about the dish is provided by Aditya Prabhu of Gourmet Nine, as that Bombay duck gets served.


tasty bites: Aditya Prabhu (right) at Gourmet Nine
TRENDSETTER
Smart choice
Fashion as a profession was never so popular as it is now. Armed with professional degrees, young boys and girls are helping everybody to become trendy and smart. That is what young Sanmeet Kaur, a student of fashion designing at PIFT is trying to do whole heartedly.
A toast to the Horse
As long as there's pasta and Chinese food in the world, I'm okay." — Michael Chang
It''s matter of heart


This Valentine's Day Tara Jewellers launches its leading international Hearts Embrace collection in India, with a patented diamond embrace design symbolising love, romance and eternity. The exquisite collection has an assortment of heart shaped motif pendants, earrings, rings and solitaire rings, ranging from Rs 12,000 to Rs 52,000.
star track
Reel-life to real-life jodis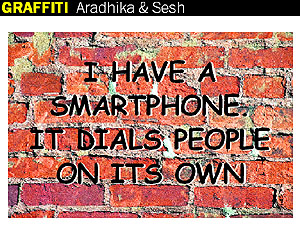 Grace-ful entry
Grace of Monaco starring Nicole Kidman has been selected to open the world renowned Cannes Film Festival on May 14. YRF Entertainment and Stone Angels produced the film.
Shilpa launches Ayesha Khanna
Shilpa Shetty Kundra has launched stylist Ayesha Khanna, a former YRF stylist, as the female lead in her film Dishkiyaoon opposite Harman Baweja. The actress has teamed up with Eros International for the project under her banner Essential Sports & Media Pvt Ltd.
chatter box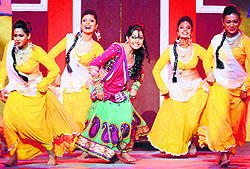 Right moves
Recently, during the shoot of SAB Ke Satrangi Parivaar Awards, Chidhiya Ghar family was supposed to shoot for an introductory dance act on Hum Toh Aise Hain Bhaiya. Like any other award function, the rehearsals were in full swings. Incidentally, no one from Chidiya Ghar, except Shubhangi Atre Poorey aka Koel, could turn up for the rehearsals due to busy shoot schedules.
On the sets of Sab ke satrangi parivaar awards
Post the show
In a sudden decision of a leap in Madhubala, Vivian Dsena found himself out of the show. Vivian talks about his exit, the show and his character RK.
The year ahead
If your birthday is January 30...