A musical soiree
Musical instruments have played an important role in the culture of various nations. Now new innovations are instrumental in pushing the frontiers of fusion music
Sonali Seth
Hardcore music aficionados will tell you that even in this age of electronic music, there is no single instrument to match the versatility of the human body. Our vocal cord is a perfect chordophone; when we pucker our lips and whistle, we produce aerophonic sounds and the clapping hands are the best example of an idiophone.
But no matter how melodic our body may be, it cannot match the versatility of the instruments that have been crafted for the specific purpose of creating music. Wind instruments like the flute, mouth organ, clarinet or saxophone require a player to blow into these to make music. Percussion instruments like the drum, dhol or tabla create sound when a person strikes them with the hand or stick.
Sound of music
String musical instruments like the guitar, sitar and violin create music when the strings are manipulated and they create musical vibrations. Electronic instruments like the keyboards and synthesizers reproduce the sounds of all other instruments. And finally, the shiny brass instruments like the trumpet, French double horn or bugle are also wind instruments but produce different sounds because of the metal these are made of.
Though we are all too familiar with the look and sound of different categories of instruments like the guitar, flute, piano or a drum, what many may not know is that there are thousands of musical devices which are specific to a region, country or a tribe. For example, harmonium, sitar, sarod, veena, dholak, tanpura and ghungaroo are Indian or pertain to the Indian subcontinent.
Similarly, banjo, bass and electric guitars trace their descent to America while violin comes from Finland, harp from ancient Egypt, mandolin from Italy and rabab from Afghanistan.
Today many important musical instruments have spawned many lookalikes but with slight variations. The guitar, for example, comes in many variations ranging from an acoustic guitar to an electronic guitar, bass guitar, Hawaiian guitar as also the arch top and resonator guitars.
Vanishing heritage
In India, a wide variety of musical instruments have gone silent and become a part of the vanishing heritage. Instruments like dahara from Kashmir comprising a 75 cm iron bar twisted at both ends holding 40 iron and bronze rings has gone extinct. The rings, when shaken, produced rhythmic sounds. It was traditionally used as an accompaniment to Laddishah — one of the most popular folk songs of the region. Today, there are hardly any craftsmen who know how to make the instrument.
Though many old instruments have disappeared, the good news is that many new ones are being invented. For example, the 1994 Grammy award-winning Indian musician Pandit Vishwa Mohan Bhatt created the Mohan Veena, which is a fusion of two instruments — vichitra veena and the Hawaiian guitar.
A few years later, he created another instrument — the vishwa veena — which was a hybrid of Mohan Veena and the harp. Both the new instruments are now pushing the frontiers of fusion music.
For centuries, India has given a pride of place to instrumental musicians who have excelled in indigenous genres. From Pandit Ravi Shankar and Vilayat Khan in sitar to Ali Akbar Khan, Hafiz Ali Khan and his son Amjad Ali Khan in sarod, Hariprasad Chaurasia and Pannalal Ghosh in flute, Jaikishen (of Shankar Jaikishen duo) and Nusrat Fateh Ali Khan in harmonium, the country has produced some of the greatest musicians.
From the dawn of civilisation, musical instruments have played an important role in the culture of nations and music has been a vital part of the social human process. Music is used to enhance the significance of ceremonies and rituals. It is a motivation tool to encourage victories in sports and other competitions. It is an important element of military and other defence services to inspire them in wars. It is a part of religious services and customs not just in India but in most countries of the world.
Healing touch
In modern medicine, music and musical instruments are also being used to promote healing. Once thought to be a device merely to keep patients in good spirits, music therapy is today exploring new and exciting frontiers and coming into its own as a cure. Psychiatrists say that music has a direct impact on the mood and physical well being. In the West, it is widely being used in old age homes, asylums and maternity wards.
During World War I, music therapy was used to help heal wounded servicemen. Shortly after the war, Dutchman Willem Van de Wall, a professional harpist, organised one of the first formal music therapy programmes in mental hospitals in America.
"Each body organ responds to a particular vibrational frequency," he told the gathering of physicians and psychiatrists. "The entire body is a symphonic chord."
Whether the body is a symphonic chord or the evolution of musical instruments has been inspired by the human body, the truth is that music and the devices with which it is played have influenced humankind in a myriad number of ways. From ancient instruments to state-of-the-art digital devices, musical tools have developed over the ages with the evolution of the world.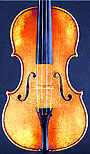 CLASSIC VIOLIN
US-based Howard Needham is considered by many as the modern world's best violin maker. He brings more than 40 years of expertise to each instrument he creates in his workshop in Maryland. His 2010 Joachim del Gesu violin is considered a classic and used by top professionals in concerts around the world.
Price: Rs 16.8 lakh ($28,000)

RESONATOR BANJO
As far as authentic tone and feel go, the Gretsch G9400 Broadkaster Deluxe Resonator banjo is a top quality instrument. It puts a modern spin on one of the most favoured folk instruments in the world. It has a gloss-finished body, mahogany neck containing a rosewood fingerboard complete with 22 frets.
Price: Rs 36,000 ($600)

DOUBLE HORN
The Jupiter 852L French Double Horn is meant for professional concert-level players. This double horn offers extreme durability in comparison to string levers, which are susceptible to snapping. The mechanisms are fully adjustable and the four-valve double tubing method offers tremendous flexibility.
Price: Rs 1.8 lakh ($3,000)
STUDIO GUITAR
The Gibson name is almost synonymous with the guitar. The company's Les Paul Studio has been one of the most popular choices of guitarists ever since its introduction in 1983. The upgraded version of the guitar has increased sonic versatility and performance advancement and is stunning to look at.
Price: Between Rs 1.11 lakh and Rs 1.5 lakh ($1,850 and $2,500)
THE SYNTHESISER EFFECT

The Japanese Korg Corporation is a name to reckon with in synthesisers. Its Kronos X 88-key synthesiser integrates easily with the computer. It can also send and receive two channels of audio to and from the computer. It has the ability to produce drum grooves and 185 different musical effects.
Price: Rs 2.40 lakh

TEAKWOOD ROSE SITAR
This Indian sitar offered by www.sitarsencat.com has a teakwood top and pumpkin body. Its strings are made of bone with a bone nut to accommodate and it has very ornate floral carvings on its body and back of the gourd. It has 11 sympathetic strings, five chikari strings and two bada strings.


Price: Rs 75,000 ($1,250)
TIMELESS HARMONICA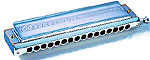 The Chromonica 64- Key C Chromatic Harmonica by German company Hohner is a top quality 4-octave chromatic mouth organ both for professionals and beginners. In addition to the excellent handling, it offers fast response across all octaves. This timeless instrument truly represents the harmonica history.
Price: Rs 19,500 ($325)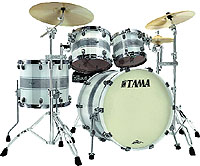 BUBINGA DRUM KIT
The Tama Star classic shell pack includes a bass drum, two mounted toms and a floor tom. Made of African bubinga wood by highly skilled Japanese craftsmen, it has a fuller and deeper tone, a powerful resonance and rich lows. Its aluminium mounting provides lighter weight and truer tonal vibration.

Price: Rs 1.65 lakh
BLOW YOUR OWN TRUMPET

The Yamaha Xeno Artist Trumpet is an incredibly easy blowing instrument that slots perfectly throughout all registers. A well-rounded trumpet, it can be used in both classical and commercial settings. The upper register and the sound contain plenty of core. It comes with a beautifully designed case.
Price: Rs 1.56 lakh ($2,600)

ELECTRIC MANDOLIN
Fitted with innovative electronics, the MM-50E Mandolin by American company Epiphone is a professional instrument, which is often used in live performances. It has an ornate body with dual F-holes and it has a carved spruce top. The rosewood fingerboard makes it a very playable instrument.
Price: Rs 33,000 ($550)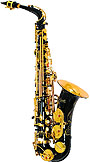 SAXOPHONE SPECIAL
The AS43 Intermediate Alto Saxophone by Amati is appropriate for students preparing to be professionals. Its main characteristic is the newly designed, small bell flare made of brass alloy that improves playability. It is well-adjusted for a firm grip as it has a compact bow, which is easy to hold and play evenly.
Price: Rs 1.5 lakh ($2,500)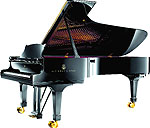 CONCERT GRAND PIANO
Since 1853, Steinway pianos have set high standards for sound, touch and beauty. The majestic Concert Grand Piano is almost nine feet in length and is the overwhelming choice of professional pianists. This piano is designed to satisfy music maestros who desire the highest level of musical expression.
Price: Rs 72 lakh ($1,20,000)
GREENLINE CLARINET

The Greenline clarinet by French company Buffet Crampon is among the most popular in the world. The clarinet is made from African Grenadlla wood and carbon fibres, which gives it a balanced timbre and a warm and powerful tone. It is a hardy instrument and can withstand admirably any temperature changes.
Price: Rs 2.28 lakh