Runaway success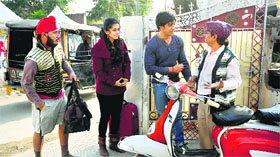 The tides favoured Tom Hanks marooned on an island taking him back to where he belonged in the film Cast Away."This is how I see my missing from the scene and the entire coming back now," laughs Amit Sadh, the actor who got noticed 'once again' after the success of the film Kai Po Che.

Amit Sadh enjoys the limelight but this does not mean that he will say yes to random roles...

Woven with creativity


May be ten years from now, a biopic can be made on his life- on how there was no electricity in his village till he was seven-years-old, how he has seen life in two extremely contrasting settings, in a village of Bhagalpur district in Bihar that deprived him of the basic necessaries of life and Delhi that stands for all things glamourous. Samant Chauhan, a fashion designer, who is diligently working for the revival of Bhagalpur silk and weavers of the region, has a life much like a roller coaster ride.
stress buster
Learn to let go…
With the coming of New Year, we mostly focus on all the new things we are setting ourselves up for. But there is more to care for. In our lives our attitude, actions and many lifestyle traits bring undue stress. We have to learn to identify these negative traits that are pulling our lives down.
Weight watch
Add fibre in your food
A high-fibre diet tends to make a meal feel larger and helps to stay fuller for a greater amount of time. High-fibre diets also tend to have fewer calories for the same volume of other food.


Graffiti Aradhika & Sesh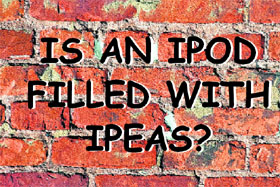 Wearabout
A sheer pleasure to watch
She is the latest muse of Indian fashion designers. Deepika Padukone's style appears effortless, original, chic and classy at the same time. Look back in 2013 and you realise that it is not just her box office exploits, also her perfect style statement that made her the glamour industry's darling.
In a new role...
Punjabi Circle International (PCI), a UK based organisation has made Surinder Shinda, an acclaimed Punjabi folk singer, as its brand ambassador in the state.
Play act
"TIFLI", ASSITEJ India's first International Theatre Festival for young audience is going to be organised Feb 17 and Feb 23 2014 in Delhi at Bal Bhawan. ASSITEJ, an international Theatre network of Theatre for Children and Young People is organising this festival, which will bring together 15 theatre companies from different parts of the world.
star track


A lovely tale


Going places


Realistic touch


The show must go on…
chatter box


Fit as a fiddle


Stronger than ever


Topping the charts