Board exams
Steer clear of stress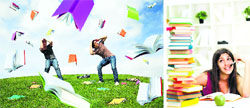 Barely three weeks to go and jitters are in top gear. For most students awaiting the Class XII Board exams this is possibly their first major exam milestone — reason enough for many to feel extreme unease. There is enormous pressure on students to perform well in exams, to meet parental and societal expectations, to excel in competitive exams, and to get admission to prestigious institutions.
Teen innovators win laurels
Supertech University in Uttarakhand
Career Hotline
Pervin Malhotra email your queries to careers@tribunemail.com...


CareerCature
Sandeep Joshi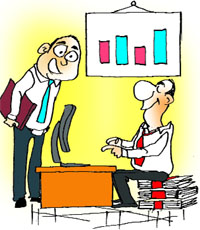 Sir, can you give some tips to me also on paper-less office?
Career scope for those with a degree in physics
Confusion over the right specialisation
Can I do graduation in one year?
IT aptitude test
Global Talent Development Corporation NIIT Limited will be holding the country's largest IT Aptitude Test — the 10th National I.T. Aptitude Test (NITAT) — on February 16. This test will enable students and graduates to ascertain their potential and aptitude for a career in the IT industry. 'NITAT 2014', will be simultaneously conducted by NIIT, in over 200 cities nationwide.
on boards/chemistry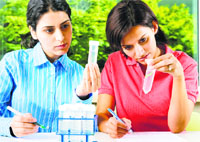 Master the formulae
Chemistry has its challenges for several students who are not comfortable in memorising or cramming as some portions of the syllabus have to be memorised well to be on your tips. Chemistry as a subject is not difficult but is actually very demanding. Some important tips that must be kept in mind while studying topics of chemistry are:
in news
Aiming high with social entrepreneurship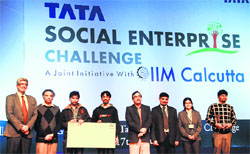 The winners of the second edition of Tata Social Enterprise Challenge, hosted by the Tata group in partnership with the Indian Institute of Management Calcutta (IIM-C), were announced recently at IIM, Calcutta. The challenge aimed at discovering, encouraging and mentoring the next generation of social entrepreneurs. The top three winners MicroXlabs, Bodhi Health Care and Green Agrevolution Pvt. Ltd, won prize money of ~1.75 lakh, 1.25 lakh and 1 lakh, respectively.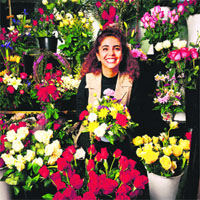 Where creativity blooms
With Valentine's Day just around the corner one can see floral dispalys all around making one dwell on the career opportunities in this field. The Indian floral industry is growing at a very rapid pace and is thus offering an offbeat career option to those with less formal education also.
Scope
According to industry reports, India's floriculture industry is likely to cross the Rs 8,000-crore mark by 2015 and is growing at the rate of 30-40 per cent.
guest column
Changing landscape of B-school education


Business schools around the world are struggling to integrate real world experiences into the curriculum even as they continue to tout their industry-academia interface. At the cutting edge of course are business schools such as the Harvard Business School, which now requires all its students to form real life companies as a team and run them while still in school.
Aditya Berlia
Co-Founder and Pro-Chancellor of Apeejay Stya University
smart strategy: how to make work from home work for you
Inflexible rules of flexi timings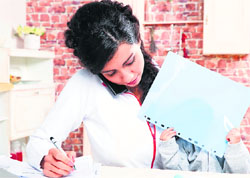 One trend that MNC culture has brought with it is flexi timings and 'work from home'. Today, in this flat and fluid world, many companies are giving their employees the flexibility to work from home. As a result, more and more employees are working from home. But whether it is a 'workable' arrangement or not dpends on the employee. If you are getting into this 'flexi zone'then here are some pitfalls that you should avoid to stay a productive and trusted employee at your organisation:
Master the handshake syntax
Handshake has been a social custom practiced for centuries by men and women from all strata of society. It signifies a mutual respect for one another in both business and social arenas. Throughout history, handshakes have been instrumental in sealing business deals of all kinds. Peace was declared, nations were formed, marriages arranged... all by the blessing of a handshake — a handshake that was as solid and binding as any of today's contracts. Although today's business dealings require more than a handshake to honor the intentions of men, a handshake still represents mutual agreement and promise between two people.
cubicle trends
Diverse talent sources are key for growth
Companies should look at tapping diverse talent sources to respond faster to ever-changing market demands, according to global HR major ManpowerGroup. Emphasising that "one-size-fits-all" is no longer the right approach, Manpower Group chief Jeffrey A Joerres has said business leaders "must consider which skill sets they need to execute their business strategy, and how best to close the existing gaps".
Happiness @ work
Gems of ancient wisdom
Don't depend on others