Romancing the Valentine's Day
There's love in the air as another Valentine's Day draws near. Despite doomsayers, those in love are gearing up to celebrate this special day with an array of gifts available in the market
Vaishali Singh Chadha
ENCHANT YOUR VALENTINE
Take that special someone out for a classic candlelit dinner with gentle music in the background and tantalisingly yummy food.
Go on a quiet walk in a secluded place — a deserted beach, a nature trail. Simply hold hands and bask in togetherness.
Take a day trip to a destination within reasonable travel distance. A quick romantic getaway will make this Valentine's Day unforgettable.
Create a web page with special pictures and memories the two of you have shared. Sit with your Valentine and go through the site together.
Go stargazing to a hill station. Get a good constellation. Layout a blanket and see how many stars you can identify.
Celebrate for an entire week and send a Valentine's Day card and a rose every day during that week.
Re-visit the place you met for the first time.
Dance the night away at a local club.
For an event that has gained popularity in India just a couple of decades ago, Valentine's Day has created a space of its own in the minds of the young. Today an increasing number of urban youth look upon it as a day to celebrate the idea of love and an occasion to seal bonds of close friendship.
Gifts are exchanged, promises made of everlasting devotion to each other even as leading companies lay out a panoply of gifting options that symbolise love for anyone you value as a friend or a life partner or, contrary to common perception, it could even be for a sibling or a parent. On this day, love is all-encompassing signifying in the true sense a dove-like purity.
Colours of love
Gifting companies like Archies, Frazer and Haws, Hallmark and a host of others have extended the options to bouquets of orchids and red roses to cuddly teddy bears, chocolates, perfumes, photoframes, heart-shaped trinkets and jewellery and greeting cards in hues of pink and red — the colours of love.
Over time, the symbols of expressing love have changed, and so have the venues of exchanging these. In this day and age, Valentine's Day is celebrated in discs, pubs, hookah bars, shopping malls, Imaxes and PVRs and other hangout joints of the young.
The festival has survived a string of protests from fringe elements, who see it as a pernicious influence of the western culture. There have been attempts to thwart it with violence and intimidation but it has survived all such threats and emerged as an occasion that transcends boundaries and cuts across age and religion.
"Valentine's Day is a universal event and should be celebrated by all. It is just an expression of love and should neither be politicised nor anyone read any hidden motives for celebrating the day," says Shruti, a second year student of a Delhi college. "It is just another occasion to meet and be happy."
Trinkets & roses
HOW IT ALL BEGAN
No one really knows and even few actually care, how the whole thing began. Though there are many stories, some people trace it to the Roman Feast of Luperidia held in the honour of the goddess of marriage, Juno.
The story goes like this. Since soldiers were away for long periods, few among them had the time to woo or meet up prospective brides. An urn was kept in the city square in which young maidens dropped their letters. Soldiers would come and pick up letters and the girl whose letter it was would meet up with the particular soldier and Voila! The affair was on!
In India, many parties are organised by young people in large Indian cities. While the age of the partygoers could be anything from 18 to 50, it is the more innocent fun in the shopping malls and campuses that makes the Valentine's Day such a hit with the youth.
Though for some it may be an occasion to exchange expensive gifts like watches and high-end perfumes, for most, the price tag is not important. It is just trinkets or a few red roses but what is important is time spent together that brings out the essence of the day.
For others, like Amit and Rashi, Valentine's Day has been a life-changing event. Cupid struck these two classmates of a leading architecture college in Delhi six years ago. Today they are not just successful independent professionals but are tying the bond later this year.
"We wanted to get married on the Valentine Day this year but Rashi's brother, who is in the Army, couldn't get leave. Now our marriage has been fixed for July," says Amit.
However, in this era of bubblegum romance not every relationship has such a fairytale ending. Many young people are re-defining the meaning of love. For them, no-strings-attached ties are easy and comfortable.
"Long-term affairs are boring. Relationships have to be sweet and short," says Sakshi, a third year student of Elphinstone College in Mumbai.
Movies & pubbing
According to another student Rohini, "Commitment" means movies, pubbing, partying and generally chilling out. Marriage is nowhere in the picture and anyway, life is too short to be tied down to one person."
But for Shailja and her husband Tarun, who have spent three Valentine's Days after their marriage, the one place best suited for the occasion is their home.
"You don't have to go out to a restaurant or a hotel to make it a special event as these places usually lack the warmth your home can provide," says Shailja, who is planning to cook a special Italian meal with a bottle of vintage wine.
Husband Tarun, too, is responding with a special gift. He has ordered a bouquet of fresh roses and will be making a quick trip to a mall where he plans to buy her an expensive gift like a top-of-the line perfume from Sephora or an expensive dress from Burberry Brit, which she liked a lot but didn't want to splurge.
"I knew instantly she wanted the dress but decided against it when she saw the price tag of Rs 12,000. I made a mental of note of that and decided to surprise her on the Valentine's Day," says Tarun.
Such outpourings of affection are becoming quite common among urban young people. Valentine's Day has come to symbolise not just gift-giving and taking but the underlying sentiment of the buyers is all about love and friendship.
BRING CHEER TO KITCHEN

If your Valentine is your dear wife, you can gift her the special KitchenAid Stand Mixer to bring a cheer in the kitchen. It has dozens of optional attachments and accessories that slice vegetables, knead dough, roll fresh pasta, juice fruit and grind meat for succulent kebabs.
Price: Starts from Rs 40,000
SCENT OF LOVE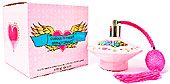 The Britney Spears Eau De Perfum Spray offered on www.amazon.com is one of the popular gifting ideas for this year's Valentine's Day. The bottle is designed in shades of pink with a heart tattoo symbol. It includes an atomiser and features the same notes as some top class perfumes.
Price: Rs 2,600
BAG IT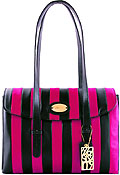 Create a sense of mystery for someone special with Hidesign Valentine collection of totes and shoulder bags. Bold colour-blocks and sharp use of brass hardware is the highlight of the Hidesign Valentine collection this season. A new line of bag jewellery adds a glint of romance and passion.


Price: Rs 3,600 onwards

CHOCOLATE love

Here's a delicious way to express your love from www.shopping.indiatimes.com. Choose a basket of chocolates accompanied by a beautiful red rose, which is the symbol of romantic love and enduring passion. The basket has 42 pieces of imported Kreitens brand almond drop butter toffees and a Dutch red rose.
Price: Rs 600
LIGHTER

Celebrate this Valentine's Day with a unique Valentine's Day gift of a Zippo Windproof Lighter for your Valentine. With an array of stylish designs, there's something for everyone for February 14. This classic lifestyle accessory can even be used to light candles for a cosy dinner.
Price: Rs 2,250 onwards
scent of a man

This Valentine's Day, surprise your special man with Red by Lacoste. This is a passionate, dynamic and energetic woody-spicy fragrant composition. It opens with powerful aromas of mandarin liqueur and juicy mango. It also includes acacia wood notes making it a particularly macho perfume.
Price: Rs 3,500
BEJEWELLED

Jewellery brand Mirari offers a stunning range of traditional and contemporary bangles, elegant bracelets, stylish earrings and neckpieces that will spell magic for your special Valentine. The unique designs are for those embarking on a long-term relationship on this day.
Price: Rs 8,000 onwards
DIVINE HORSE COLLECTION
Divine, the lifestyle store, offers the Imperial Horse Collection as a gifting option for the Valentine's Day. The figurines are symbolic as 2014 is the Year of the Horse according to the Chinese calendar. The horse signifies luck, power and victory and is a great gift for your special man or woman.


Price: From Rs 35,000 to Rs 65,000
COLOUR ME RED

Lifestyle store Accents offers a range of red coloured products for this Valentine Day. The collection includes jewellery boxes, photoframes and trays accentuated by wood frames and brass handles. The collection is superimposed with antique zardozi embroidery using gold and silver.
Price: Ranging between Rs 700 and Rs 2,750
GIFTING COLLECTION

Silverware company Frazer and Haws brings out an exclusive range of accessories especially created to complement your Valentine. The collection of sterling silver includes photoframes, candlestands, vases, cufflinks and a host of other attractive gifting options for this special day.

Price: Rs 5000 onwards
ADD DEPTH TO MUSIC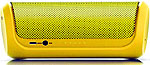 Audio electronic company JBL offers a gifting idea for the Valentine's Day. Its Flip 2 bluetooth portable speaker brings rich sound to your Valentine's lifestyle. It can be paired with a smartphone, laptop or a tablet to add depth to music and its speaker can fit in the palm of your hand.
Price: Rs 8,990
TYPEWRITER CARD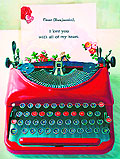 The special Valentine's Day Hallmark card lets you edit the message or write your very own thoughts on the card. You can also attach a photo at the back as also change the font style, colour and size. Layout options are available on the inside and back to bring the creative best in you.


Price: Rs 270
TEDDY LOVE

Valentine's Day is associated with soft cuddly toys and the teddy bear symbolises love. Archies brings out a number of gifting ideas for this special day which include gift hampers, perfumes, mugs, greeting cards, chocolate boxes and a variety of huggable teddy bears for the lady.
Price: Rs 900 to Rs 8,500
WATCH OUT

The Miss Sixty Silver Women's Watch available on Amazon will complement any trendy outfit your Valentine wears accentuating her glamorous appeal. The strap is designed like a charm bracelet and it features a creative dial and a silver case lending it an elegant appeal.



Price: Rs 6,200