Different strokes of success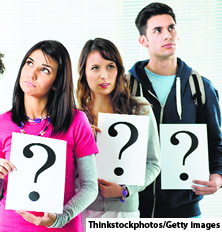 If you are getting ready to graduate from high school and are not sure whether you are ready for college or can't afford it, then draw inspiration from the examples of these youngsters who gave a headstart to their careers by skipping college
"Which college? What stream? Which subject?" — these are the questions that haunt students and their parents alike after Class XII. With a lot of stress being given to college education, there are, in fact, very few who even think of getting into a vocational course or a job until and unless there are financial constraints or adverse circumstances that force them to take up a job. But being financially independent and getting first hand experience of a job and a career is not a bad bargain and many youths are opting for this to get a headstart in life.
Career Hotline
Is MBA a good choice for science students?
Q. I am a student of BSc (mathematics) final year. I want to pursue MBA after this. But I have heard people saying that students from science background usually face problems while pursuing MBA because they don't have enough knowledge of commerce subjects. Would opting for an MBA be right for me or not? Please suggest which branch I should take. Also please suggest some good colleges for MBA in Gurgaon. — Priyanka udai
Scholarship roundup
Applications are invited for the J. N. Tata Endowment Loan Scholarships for the academic year 2014-2015. These scholarships are awarded to Indian students for postgraduate studies abroad in all disciplines.
career compass: front office personnel
Be a frontrunner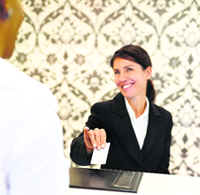 The hotel industry involves a combination of various skills like management, food and beverage service, housekeeping, front office operation, sales and marketing, accounting. The front office is the nodal centre of all activities at hotels. Situated in the reception/lobby area, it is the guest's first contact with the hotel, and so handling of customers and their needs is the primary responsibility. Major tasks performed here involve handling reservations, taking care of check-ins and check-outs, revenues, electronic channel sales, bell desk, concierge, guest relations, business centre and telephone exchange, among others.
Smart strategy: lessons from the sports field
Make winning a habit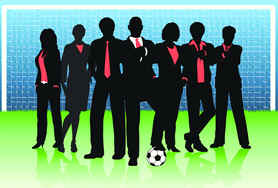 Sports is a key ingredient in building a strong character. One's leadership style at work is greatly influenced by one's behaviour on the sports field. The sport may differ but the key expectations of a sportsman are the same. Likewise, the office environment may differ, but the key expectations of a leader stay very much the same. A closer look at the characteristics of a sportsperson reveal that various traits of corporate leadership can be groomed on the sports field.
Work towards life-work balance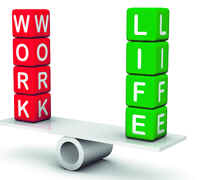 A lot is being said about the work-life balance and how it can lower stress levels in a ruthless corporate world. Companies and HR heads are going all out to ensure that this is achieved. But when one gets down to thinking seriously about it, then it gets very clear that this terminology is skewed and as a result the whole focus of any exercise gets lopsided. Actually it is not work-life balance that holds the key to happy and satisfied employees, it is the other way around. Everyone is actually looking to strike life-work balance as work is just one part of your life and should be treated as such. Problems arise only when one starts giving precedence to work and tries to balance life through the scales of work-related responsibilities. So if you are among those who have let life passby while they are crounching over their work station or attending meetings, it is time to wake up and take control of your life's priorities.
Cool counsel: statement of purpose
Make an effective statement
SOP — Statement of Purpose is an acronym that is commonly used in reference to a student's application for admission to colleges abroad. Many times students jocularly remark that SOP actually stands for, "Story of prospective student". Actually that is not far from the truth. Ideally, an SOP should be regarded by every applicant as an opportunity to fashion a personal story that provides crucial insight that cannot be ordinarily gleaned by studying transcripts and letters of recommendations.
Happiness @ work
Gems of ancient wisdom
Take calculated risks
A ship is safe in a harbour, but it can't stay there all day. Similarly, persons who want to be winners have to take risks, but take calculated risks so that you don't lose it all. "If I don't get past you the next time, I will quit hockey forever," said hockey wizard Dhyan Chand to the goalkeeper during the last match against the Kiwis on the 1935 tour to New Zealand and Australia. To slow the Indians down, the Kiwi organisers had left the grass uncut. Dhyan and Roop Singh overcame this hurdle by keeping the ball in the air as much as possible. The New Zealand goalie was agile and had warded off two Dhyan shots — one to his right and the other to his left. As Dhyan reached the goalmouth, the goalie braced himself to dive to one side, but Dhyan scooped the ball over his head.
Campus notes
Guru Angad Dev Veterinary and Animal Sciences University, Ludhiana
MoU with pharmacy college
Guru Angad Dev Veterinary and Animal Sciences University (GADVASU) has signed an MoU with Indo Soviet Friendship (ISF) College of Pharmacy, Moga. GADVASU and ISF have excellent facilities including infrastructure, and state of the art laboratories to deal with research in pharmaceutics and pharmacology. The institutes will extend cooperation to each other and promote education and research in the areas of herbal medicine, product and processes, nutraceuticals and nanotechnology, which in turn, would be in the interests of society, particularly the farming community, and livestock owners.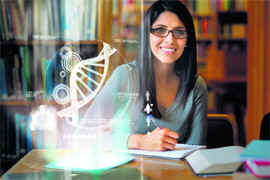 On boards: Biology
Meet bio challenge head on
Biology is not only important for board exams but also for AIPMT and other competitive examinations. This subject deals with life and life forms. So try to build a genuine interest in it. Here are some tips that can come handy in your board exam preparation: 1. Divide your time judiciously for each topic according to the weightage.
2. Divide the entire syllabus into three parts — easy, medium and difficult.
Fortnightly quiz 457
1. Name the India-born techie who recently took over as the CEO of Microsoft.
2. In which metropolitan city of India was the monorail inaugurated recently?
3. Which iconic car model's production was stopped by Maruti Suzuki India recently?
4. How many years ago did the World War I begin?
5. Where was the Indian Science Congress held recently?
News board
Architectural visualisation course
A new course focusing on architectural visualisation techniques is being launched at Robert Gordon University's (RGU) Scott Sutherland School of Architecture and Built Environment this year. RGU will add an MSc in Visualisation in Architecture and Built Environment covering the rapid development of digital visualisation techniques in the industry, their implications for design, construction and collaboration and the ways in which they will impact on working practices.
Course cruising
Short-term course
Tata Institute of Social Sciences (TISS) is inviting applications for Diploma in Counselling for the academic session 2014-2015. Eligibility: All candidates must be of 25 years or more at the time of applying for the course. A bachelor's degree, in any discipline, of a minimum of three-year duration or its equivalent from a recognised university. Preference will be given to those with work experience in clinical, social and developmental settings