textiles Designing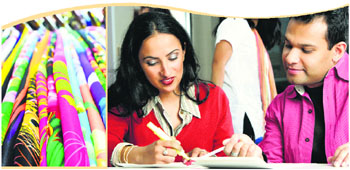 Creative designs
At the Wills lifestyle India Fashion Week this year, Indian textiles were on display as never before. Other than Ritu Kumar who has made India's traditional textiles her liet motif, there were Manish Malhotra's phulkari embroidered outfits, Abraham and Thakore's woven weaves and several others that held their own on the ramp. Indian textiles have not only become the flavour of the year, but have been hitting the headlines for several decades. In fact, today at luxury stores one can find a Burberry trench coat in Maheshwari silk, a Gucci gown in Gujarati patola, Ferragamo shoes in Benarasi brocade, Hermes' scarf in Kantha work and Roberto Cavalli's traditional Rajasthani bandhini sari turned into an exquisite outfit.
Career Hotline


Avenues after PhD in nursing
Q. I'm a student of Class XII (science stream). I'm interested in doing BSc Nursing and MSc after that. I want know if there are any prospects of doing PhD after MSc Nursing and in which topic. — preet khalsa
Cool Counsel
effective learning with mind mapping
Brain power through creative mess
Effective learning is a must for success and achievement. Some learners learn a little even though they work very hard. Often employees fail to grasp the job skills which they urgently require. Their own outdated faulty methods of learning block their way.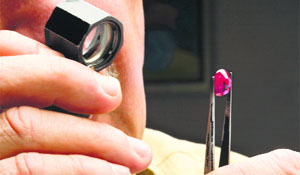 field in focus: gemology
A gem of a career
With increase in the demand for designing and manufacturing ornaments and jewelry, opportunities in gemology in India have grown substantially over the past few years. Gemology is the study of gemstones. Anybody who is fascinated by gemstones and their magnificent crystal healing properties can benefit from the study of gemology.
How to succeed as a freelance web designer
Freelancing in web designing is a dream for many professionals with an artistic bent of mind, but this field isn't just about the talent you have. Successful freelancing depends on your business savvy and ability to commit and deliver on time.
smart strategy: how to distribute work intelligently
Diligent delegation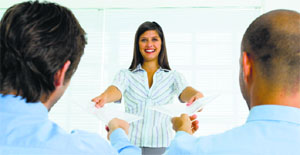 How well and how efficiently you do your work determines your worth as an employee. How well and efficiently you make others do the work determines your worth as a manager. Not all excellent and efficient workers can graduate to become good managers. At the same time some employees with average working ability can turn out to be good management prospects. It is something that is half engrained in a personality and half cultivated.
guest column
New dimensions of HR
The growing presence of the millennial generation and the contingent workforce at the workplace; along with the need of businesses for a collaborative and specialised workforce, are some of the factors that have contributed significantly to the change in the role of HR practitioners over the past few years.
Happiness @ work
Gems of ancient wisdom
Don't forget to switch off
Even while it is said make hay while the sun shines, it is not possible to concentrate all the time. Don't fret as taking a well-deserved break is not a crime.
scholarship roundup
Aircraft Maintenance Engineering Courses
The IIA Group of Institutions —comprising JRN Institute of Aviation Technology, Delhi, and Bharat Institute of Aeronautics, Patna — is offering scholarships for Aircraft Maintenance Engineering courses. AME courses are duly approved by Directorate General Civil Aviation, Ministry of Civil Aviation, Government of India.
course chat
Job avenues increase in food processing
Agro and Food processing Industry is expected to bail out the beleagured agricultural sector that is facing low returns due to two-crop pattern being followed in a large part of the country. The state as well as Centre government have taken steps to motivate farmers to diversify their farm practices. This has opened new job avenues in the food processing industry. Students interested to enter this field can opt for relevant courses being offered by different universities in the region.
campus notes
Punjabi University, Patiala
Varsity to have own DTH channel
The university's Media Centre, constituted by the Centre for Advanced Media Studies (CAMS) and the Educational Multimedia Research Centre (EMRC), will very soon have its own independent DTH channel. Giving this information, the Director of the Media Centre, Prof Gurmeet Singh Maan, said a decision to this effect was given a final shape at a Coordination Committee of the Media Centres, held at Calicut recently under the aegis of Consortium for Educational Communication (CEC), an Inter University Centre of the UGC-MHRD, engaged in spreading higher education through various organs of electronic media.
course cruising
Fashion marketing courses
Raffles Millenium International is inviting applications for admission for Advanced Diploma in Fashion Marketing from RCHE (Raffles College of Higher Education, Singapore) & bachelor's degree programme from RCDC (Raffles College of Design & Commerce, Australia).