ENTERTAINMENT
The dubbing debacle
The release of Yash Raj Films' Gunday recently in two languages — Hindi and a dubbed Bengali version in West Bengal — has stirred a hornet's nest, with the regional cinema opposing the move. Here's a peep at how the issue of dubbing is fast becoming a pan-Indian debate
Shoma A. Chatterji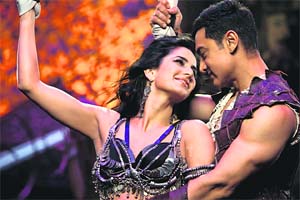 dubbing constitutes two dimensions. One is 'voice' category dubbing where someone else dubs for the actor on screen because the latter either does not know the language or is not proficient enough. The other is from the angle of transliteration where an entire film is dubbed in a different language. Films simultaneously shot in two language versions do not enter into this debate.
Just one example will prove the point. Can you imagine Satyajit Ray's Pather Panchali dubbed in Hindi for a pan-Indian audience? Or Sholay in Tamil?
According to Anugyan Nag, research scholar at Jawaharlal Nehru University, "It is not so much about actors in a Bollywood film speaking their dialogues in Bengali looking and sounding bizarre but the accessibility the film would offer to hundreds of people who cannot read sub-titles and would love to watch the film in their own native tongue."
But he is referring to the lay person's access to foreign films they do not understand. In Bengal, the dubbing debate began when Yash Raj Films announced that their new release Gunday would be released in West Bengal theatres both in its original Hindi version and a dubbed version in Bengali.
The entire film industry rose up in arms, organised a press meet attended by all bigwigs of the film fraternity. The film fraternity ranging from top star Prosenjit, with a track record of 30 years, through filmmakers like Haranath Chakraborty, Sudeshna Roy, Srijit Mukherjee, to actors like Jeet, Dev, Parambrato Chatterjee and others voices their protest, individually and collectively against releasing a Bengali-dubbed version of Gunday across the state of West Bengal.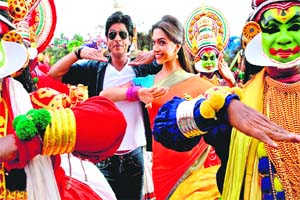 Ashok Dhanuka of Eskay Movies said the total investment in Bengali cinema has reached around Rs1500 crore from a mere Rs 10 crore to Rs 15 crore some years ago. "Gunday will put a spoke in the wheel of this progress with the release of the Bengali dubbed version," he said.
Srikant Mohta of Shree Venkatesh films said, "At a time when Tollywood films are attracting good audience response due to content and quality, we have to work for saving this limited market."
Gunday dubbed in Bengali caused insecurity and fear among the industry people. Even the songs were in Bengali and Gunday belongs to one of the most powerful Mumbai studios, Yash Raj Films.
YRF last year released Dhoom 3 in Tamil (100 screens) and Telugu (700 screens), along with the Hindi version. Earlier, Chennai Express — set in Tamil Nadu with Tamil characters — was dubbed in Tamil, and this edition did extremely well in a state where Hindi is still not easily spoken. Besides, YRF is planning to remake Band Baaja Baaraat in Tamil.
But the issue is not West Bengal's alone. Last month, the Karnataka film industry formed a solid wall of unity in protest against dubbed versions of Kannada films released in the state. Umashree, actress and Kannada and Culture Minister of Karnataka who is against dubbing of content in Kannada, said, "We oppose dubbing of other language films in Kannada and will not accept it. We have to give prominence to the people who are working in the Kannada industry."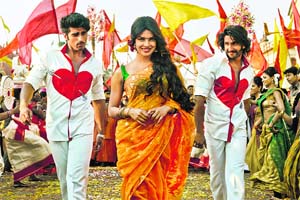 But opinion was divided on this issue with some groups supporting dubbing while the larger group strongly opposed this.
In the last week of January, almost all actors of the Kannada film industry came together to participate in the Kannada film industry bandh and rallied to protest against allowing other language films to be dubbed into Kannada.
Kannadigas from across the state travelled to Bangalore to participate in the rally, leading to its thumping success. Thereby making it.
"Bollywood is trying to convince the Ministry of Information and Broadcasting to ban dubbing of English films into regional languages. Similar is the opinion of bigwigs in Tamil and Telugu entertainment industries. They are apprehensive of fall in number of original teleserials and those involved in both big and small screen will be affected severely. Except dubbing artistes everyone else in the unit will lose their jobs. Besides affecting the livelihood of thousands of artistes and technicians, the dubbing culture poses serious threat to native culture" says observes president KFWATF (including Kannada Film Workers, Artists and Technicians Federation) Ashok.
The dubbing trend has been used all-over the Middle East, Europe, Russia, and even South America.
It's a trend that has faced considerable opposition from local industries and will continue do so. In places such as Germany, voiceover artistes of A-listers such as Tom Hanks, Jack Nicholson and others, can establish themselves as stars in their own right.
Language is understood as the linguistic representation of culture which reflects ways in which people of a given culture (Bengal) live and think and the ways in which they express themselves and communicate. When translating (from Hindi to Bengali for example), it becomes difficult to deal with language without examining the culture in which it is rooted.
A Bollywood film has a Pan-Indian and South-East-Asian identity. Bengali films, even when these are copyrighted from South Indian hits, speak in Bengali and often, the stories are relocated in Bengal.
Dubbed films, besides placing constraints in economics employment and exhibition, would also threaten the cultural linkages the root language associates itself with.