Simply irresistible
Without a second thought, actor Sonam Kapoor uttered that she liked bad boys. Not really bad, but men with a rough edge. Not forgetting to mention that they should be clean. Cleanliness taken care of, all bad guys have a chance here. And letís confess, that rough and rugged looking guy with a cigarette pressed between his lips, draws that sly smile out of you, the one who races his car with yours and withdraws the moment you start enjoying it, evokes that yearningÖthe appeal of bad boys seems too hard to resist! Women open the secret door of their heart and soul as they tell us why according to them nice guys donít always finish first, why does their heart miss a beat for bad guys!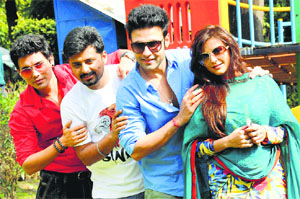 Some ghaint moments!
It is not only the storylines and actors that repeat themselves in Punjabi films, even the dialogues and claims made at movie promotions sound all too familiar. The cast of Punjabi film Myself Ghaint comes knocking with the same promise of being different. As Gaurav Kakkar, the lead actor of the film takes charge, holds the mike, we hear a been-there-done-that story with some new revelations.

different take: The cast and crew of Myself Ghaint

On a familiar pitch
Manav Gohil has been in the television industry for over 15 years now and he has seen it change and evolve. In Chandigarh for a cricketing tour by Oceans Eleven, Manav was at the Cricket Stadium, Mohali to play a match with the team of YPS, Mohali and the first interesting revelation that came our way from his end was that he always wanted to be a cricketer.
The Ďiní side


Seat with a view
Using a garden bench is a great way to add glamour to your garden design. It renders a mix of style and functionality. This is especially true of a large garden design. The choice of the garden bench design must be made considering factors like the space available and the level of aesthetics preferred. You can add a garden bench as a convenient seating option in the garden or just as a decorative fixture.
Par Excellence


The bunker shot: dos and doníts
The first way to make a bunker shot easy is to believe that there is nothing to it. Most golfers begin to fear bunkers because they have been taught or tutored that way. They are told to avoid bunkers and play away from them. I guess this would be the case for traditional bunkers in Scotland where the front face is a brick wall and goes vertically upwards making it impossible to hit a ball if it is near the lip and forcing one to play it sideways. Links courses are traditional Scottish style course which are near the sea with few trees. The main difficult factor is the bunkers and the weather (wind and rain). Modern courses have larger contoured bunkers which are much easier to play from and therefore need not be feared. Here are a few important dos and don'ts for a bunker shot: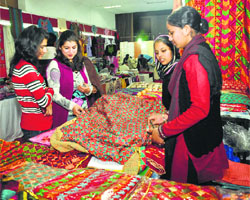 Fabulous fabric
Bunkar Avom Dastkar Vikas Samiti, Jaipur is organising an exhibition at Kisan Bhawan, Sector 35. The products on display are printed fabrics in cotton and silk including saganeri, bagru, dabu, gamthi, gujari, bagh, kalamkari, batik and ajarks.





Women check out the exhibition at Kisan Bhawan Photo: Pradeep Tewari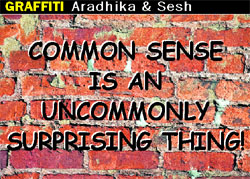 Flying high
Piccadily Square organised a Kite Flying festival on Saturday. According to Aditya Nath Sharma, MD, Piccadily Square, "Kite Flying has been a popular activity and tradition in North India. However, in modern times the culture seems to be dying, so we thought of organising a festival to buck the downtrend associated with Kite Flying." Adds Sharma, "Our Mall, is one of Chandigarh's oldest landmarks, which has always endeavored to provide impeccable service and entertainment to visitors. The event provided a very exciting opportunity to kite flying enthusiasts who enjoyed the outing to the hilt. Hopefully the art of Kite Flying will find its glory in years to come in Chandigarh."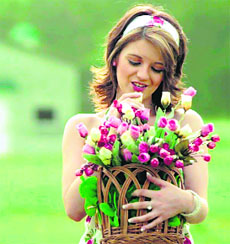 itís rocking
London dreams
The brand new flavour that's spicing up Punjab's music industry is a song titled London, which is sung by Money Aujla and Nesdi Jones. Written by Pargat Singh, the music composer and story of the video has been given by Yo Yo Honey Singh. The film is by R Swami and the song has been produced by the Speed Records. If you still haven't heard the song, you may want to read what our city folks have to say about it.




A still from the song London

Icing on the cake!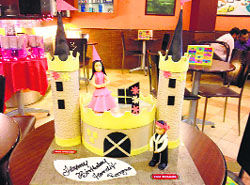 Cut a piano and then eat it! Confused? Don't be, for these are some crazy ideas that people have for making cakes these days. Cakes on different themes and based on quirky ideas are getting popular by the day. "People demand some really different cakes these days," says Harjinder Singh Kukreja from Hot Breads, Ludhiana. He adds, "A couple demanded their own self on the cake dressed in the same way as they would be on their wedding anniversary! Then a youngster demanded a cake in the shape of a Bullet with the girlfriend on the back seat."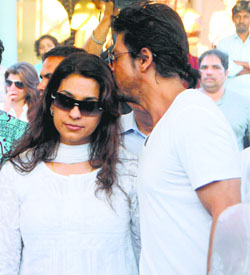 Friend in deed:

Shah Rukh Khan consoles actress Juhi Chawla during funeral of her brother Sanjeev Chawla in Mumbai. Photo: PTI
star track
I want a body like Gisele Bundchen: Jennifer
Former Friends star Jennifer Aniston said she would like to have the supermodel Gisele Bundchen's figure instead of her own for 24 hours.



Kylie fears being lonely


Mean Girlís diary


Beauty basics


No commitment


Lizí new love interest


Anger management


Another love triangle
chatter box
On sick leave
Ashish Sharma aka Rudra of Colors' Rangrasiya has fallen ill. He's suffering from Malaria and will not be able to shoot the show for a few days. The creative's team has changed the track to accommodate his absence. Now, it will focus on Parvati and his missing mom.



Oops! Catís out of the bag


Plan of action


And the fun begins!


Are they dating?


Ankita takes charge


Change of strategy