Political science
Politically right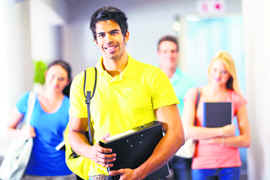 As temperature slowly rise and winter gives way to summer, another kind of heat is being generated in villages, towns and cities across the country. Until mid May the fever of politics will build up as 850 million people prepare to vote for a new government. Amartaya Sen may have called us the "argumentative India" but we are more of political Indians, who love to discuss, argue, dispute, fight over, protest about some political matter in the country - right now it is, who do you vote for?
Career Hotline
Courses to become mutual fund agent
Q. I have taken premature retirement from the Army. I am now thinking of becoming a mutual fund agent. Are there any courses which would help or books I could read on the subject? — Subhash Singh
Cool Counsel
Harness the power of sublimation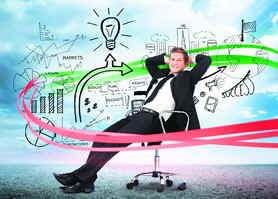 In chemistry, sublimation means the conversion of a solid into gas without passing it through liquid state. In organisational psychology sublimation is the mechanism by which we convert unproductive, mentally uncomfortable situations, and emotional states into positive results. Employees are mostly driven to find unproductive means to unleash their pent up energy created by such situations which stimulate negative emotions. But by sublimating they can convert that unproductive state into a productive behaviour simply by stopping the wheel of negativity from spinning.
Career compass: Product design
A productive approach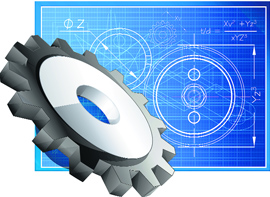 Product design is an amalgamation of art, science and technology. Practically every product that you see around you or use has been created by a product designer. The key board that you tap away, the I-phone, the blackberry, the safety pin, the tooth brush, the door handle, the chair, the surgeon's scalpel, the inside and outside of a car etc. have all been created by product designers. Steve Jobs, Abdul Kalam, Michelangelo, just to name a few famous people - all belong the fraternity of product designers.
MBA — which entrance route to take?
Everyone loves a B-school tag and an MBA degree. But with a large number of tests available for getting into an MBA several students face the dilemma of which test to go in for. CAT, GMAT or GRE are among the main tests the scores of which are recognised by most of the reputed B-schools in India and abroad. But which one is a better choice, remains the key confusion.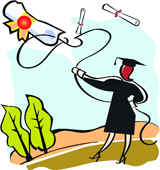 Course cruising
Diploma in Dramatic Arts
The National School of Drama, New Delhi, invites applications for admissions to Diploma Course in Dramatic Arts (3 years) for 2014 session. All selected students will be given scholarship of Rs 6000 per month to meet their academic and other expenses. Eligibility: Graduation in any subject from a recognised university in India & abroad. Participation in at least 6 theatre productions. Working knowledge of Hindi & English. Age limit as on 1.7.2014 Minimum 20 years Maximum 30 years. The upper age limit is reiaxable by 5 years for SC / ST candidates only.
Smart strategy: how to make an effective online brand
An arresting online presence
Personal branding is all about creating your own reputation. It targets people who judge you by your online profile and on whom you want to make the best possible impression. With a good personal brand, potential clients or employers will recognize your name, your work and your professional and personal qualities. Everyone likes to be known for something.
Campus notes


Guru Angad Dev Veterinary & Animal Sciences University, Ludhiana
Farmers Interact with CM: Diversification through livestock is an important aspect of agricultural diversification. Farmers should come forward to enjoy benefits of state policies for the promotion of animal husbandry. These views were expressed by Chief Minister Punjab Parkash Singh Badal, at Farmers-Scientists Interaction held at Guru Angad Dev Veterinary & Animal Sciences University (GADVASU), Ludhiana. The Chief Minister also inaugurated the Scientist Home and Kisan Hostel at the veterinary university. Speaking on the occasion he said, "We have framed a number of schemes and policies for promoting livestock and fisheries sector.
Happiness @ work
Gems of ancient wisdom
Share work to fare well
Even if you are highly talented, it is unwise to shoulder the entire responsibility yourself. Delegate work for faster completion and better execution. In the Mahabharata, the Kaurava brothers had failed in paying 'gurudakshina' to Dronacharya. The guru had asked the princes to capture Drupad, King of Panchal. As it was the Pandavas' turn, Drona's favourite disciple Arjuna planned his attack. Making Nakul and Sehdev guard his flanks and placing Bhima at the front, Arjuna attacked Drupad's forces and was successful.


CareerCature
SANDEEP JOSHI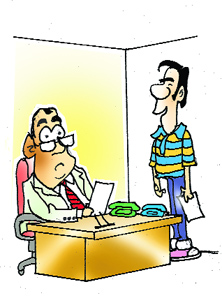 Sir, after doing B.Tech in Facebook and M. Tech in Twitter, I am training in WhatsApp...

Work station
The Gentleman in the Wheelchair
I heard this first person account the other day that set me thinking of how insensitive we can be of people with disabilities. This gentleman had met with a horrific car accident which had confined him to the wheelchair for a few months. As if the accident wasn't horrific enough, there were two additional factors that added insult to injury - the total disregard of strangers, and the total lack of facilities at his office for a disabled person.
Scholarship roundup
Aircraft Maintenance Engineering courses
IIA Group of Institutions - comprising JRN Institute of Aviation Technology, Delhi, and Bharat Institute of Aeronautics, Patna - is offering scholarships for Aircraft Maintenance Engineering Courses. AME courses are duly approved by Directorate General Civil Aviation, Ministry of Civil Aviation, Government of India.
Course chat
Give wings to your aerospace dreams with Airbus
The Indian Institute of Management Bangalore (IIMB) and Toulouse Business School have signed an agreement to set up India's first Executive General Management Programme in Aerospace and Aviation Management as a first step towards collaborating in teaching and research. Airbus is sponsoring the two-year part-time degree programme to develop and nurture local talent in the field of aerospace.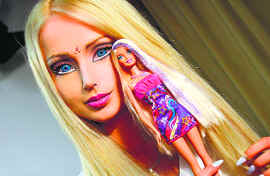 Barbie dolls can limit career choices for girls
Is your daughter in awe of Barbie doll and her exhaustive world of fashion and accessories? This could well be a dampener for her career later. Researchers have found that girls who play with Barbie dolls see fewer career options for themselves than boys. "Playing with Barbie has an effect on girls' ideas about their place in the world. It creates a limit on the sense of what's possible for their future. While it is not a massive effect, it is a measurable and statistically significant effect," cautioned Aurora M. Sherman, an associate professor in the school of psychological science at Oregon State University in the US.
Engineering grads prefer SMEs jobs
Engineering graduates in Hyderabad are open to taking up jobs in Small and Medium Enterprises (SMEs), according to survey findings of the TMI Group. 98.4 per cent of engineering graduates surveyed are willing to work in the SME sector. The survey also reveals some interesting facts about factors guiding the job decisions of the graduates.
Fortnightly quiz 460
1. Which country recently annexed Crimea?
2. Who authored the books 'Delhi', 'Train to Pakistan' and 'A History of the Sikhs'?
3. Name the Malaysian Airlines jetliner that recently went missing in the Indian Ocean. 4. Which country has the highest number of TB cases in the world?
Cubicle trends
Walking complements working
A new study has revealed that employees who use treadmill workstations not only receive physical benefits but also are more productive at work. According to a recently published study by researchers from The University of Texas at Arlington, the Mayo Clinic and the University of Minnesota, employees who had the treadmill workstation, became more productive in addition to becoming more active. The elevated workstations allowed employees to walk up to 2 miles per hour while working at their computers and it could lead companies to offer treadmill workstations for their employees as part of wellness programmes nationwide. — ANI