Hit machine
Jasmine Singh
Anurag Singh, whose Jatt & Juliet has become a cult film in Punjabi cinema, is all set to recreate the magic with his latest release Disco Singh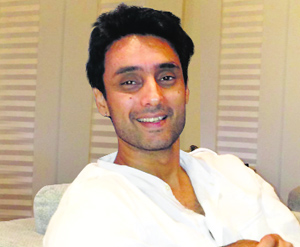 There is just about thing that he can never bring himself to do- to get a portfolio shoot done. "It gives me creeps, this is something that will never happen," says Punjabi film director, Anurag Singh who has made Jatt & Juliet, the most-talked-about film in Pollywood and Bollywood. The good-looking director does not talk nineteen to dozen, rather he carefully selects his words, measures these before laying these in front of anyone.
All set to release his latest film Disco Singh starring Diljit Dosanjh, and Surveen Chawla, Anurag is all set to recreate the magic. The trailer of the film is said to have received a record number of more than one lakh hits within 24 hours of its release on YouTube. Given the fact that his earlier film (Jatt & Juliet) is being made in five different languages and the fact that music director Himesh Reshammiya has already bought the rights of the Hindi remake of the film puts a lot of pressure on the director.
Even as his Disco Singh hits the theaters on April 11, Anurag Singh doesnít show any Ďobviousísigns of nervousness. In fact, too much limelight makes him uncomfortable. "I donít want to be seen everywhere," he shares, "I just want people to see my work." Here is the shy, introvert director, unplugged!
How is Disco Singh different from your other romcoms?
Disco Singh is a situational comedy. In my earlier romcoms like Jatt & Juliet and Yaar Anmulle, comedy came from dialogues. But in Disco Singh, laughter comes through situations. The action is also embedded in humour. Also, this is the first Punjabi film ever to be shot entirely in Delhi. The audience will get to see many new characters as well as actors that they havenít seen in Punjabi cinema before.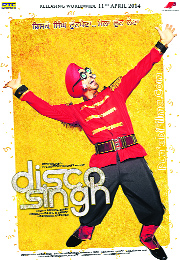 Like you said each film has its own identity, the same doesnít hold true for your lead actor Diljit Dosanjh who is acting in your forthcoming releases Disco Singh and 1984.
Diljit is no longer an actor for me. Our equation is beyond this. He is like a family now. However, I am open to working with other actors like Harish Verma or Yuvraj Hans as well.
After the success of Jatt & Juliet, there are high hopes from you. Do the expectations scare you?
I wouldnít rule out the possibility of getting slightly scared of such high expectations. At the same time, I don't take on my present film as a repercussion to the success or failure of my previous work. Every project has its own aura, set up and different feel. I make films for entertainment. I don't try and squeeze in the plus points of my earlier film in the next one.
Coming to your much-talked about film 1984, arenít you taking a risk with an experimental and sensitive subject, which, of course, is a non-comedy?
I had started working on 1984 even before Disco Singh. This is a subject I always wanted to do. 1984 is story of a son and his relationship with his mother amid the happenings of 1984. As a filmmaker, I look at subjects that hold substance, I cannot restrict myself to just comedy or romcom, I have to take the risk of directing a story which I feel will touch the hearts of the audience without tickling their funny bone. This is a challenge, and letís see.
Is their a subject or book that you would like to make into a film?
When I first read Amish Tripathiís The Immortals of Meluha, I knew it could be made into a good film. However, Dharma Productions have already bought the rights for the book. Besides this, I want to make a film on Guru Nanak Dev but then there are certain restrictions about portraying gurus on screen.
What next, we heard you are doing a Bollywood film now?
Yes I will be. It is in its initial stage. Now, for a Hindi film, I will need a different kind of preparation that I will be able to do only after Disco Singh and 1984 are released.