INSURANCE SECTOR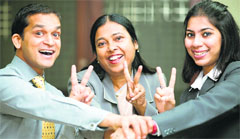 Move on a secure turf
No other sector is at such a curious inflexion as Insurance. It has reached a stage where it is one of the largest creators of jobs; on the other hand it is also one of the very few sectors where attrition is as high as 70 per cent. The sector presents unprecedented opportunities of growth both in terms of lucre and elevation in status.

first person
Making hard sell sell
For those of you who feel that insurance is hard sell, here are excerpts from an interview with Sandeep Mathur, Accounts Executive at AAA, a leading Insurance firm in the US.
Sandeep Mathur, Accounts Executive at AAA, US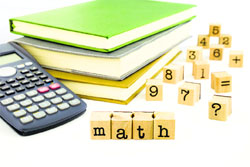 subject matter: mathematics
The number game
Do you know that
* Voyager's journey to the planets could not have been calculated without the mathematics of differential equations.
* Travel by aeroplane would not be possible without the mathematics of airflow and of control systems.
Career Hotline
Pervin Malhotra email your queries to careers@tribunemail.com...
Job opportunities after Class XII
campus & contests
Kerala students in Mars rover design contest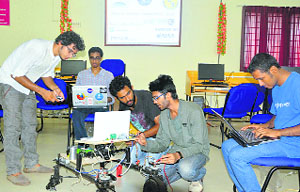 Students of Toc-H Institute of Science and Technology (TIST) in Kerala have been selected for competing in the University Rover Challenge (URC) in the US to design and build the next generation of Mars rovers that will one day work alongside human explorers in the field. Apart from the URC 2014, the five-member team from TIST at Arakkunam will also compete with students from across the world in the prestigious international aeronautical contest — CanSat — in the US. The purpose of the CanSat is to mimic the functions of an actual satellite, and thus it is an intertwining of various fields of engineering.
Game of impression


"Know thyself" was the prompt suggestion given by a Greek philosopher when a youngster came to him asking where and how to acquire knowledge in this world. The same advice is relevant for Civil Services aspirants preparing for the personality test. Though the personal interview carries only 275 marks out of the total of 2025 marks in this exam, the stakes are very high here as the candidates get just 20 to 25 minutes to get a decisive edge over others in this personality test. Ideally the candidates should aim for a score of around 60 to 65 per cent in this.
office mantra: mastering multi-tasking
The art of wearing many hats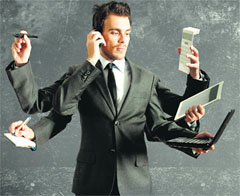 Multitasking skills have become an important tool in the modern workplace and this skill is what differentiates between the leaders and the followers. Look around you and it will be clear that most of the leaders and those on the higher rungs of their careers have excellent multitasking skills. From a professional perspective, a person is said to have multitasking skills when he is involved in many projects at the same time, or is required to balance and manage a very hectic and demanding job. The human brain is capable of working on various activities at a single moment in time.
CareerCature
Sandeep Joshi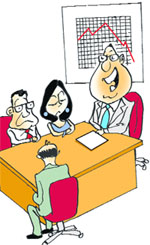 Your hike this year will be a 20 pc increase in motivational lectures.
Cruising on CSR
With the Companies Act, 2013 making it compulsory for Indian companies to spend 2 per cent of their profits on CSR activities, there is going to be an increased demand for qualified professionals in this field.
Happiness @ work
Gems of ancient wisdom
A dream job
If an uncertain future is blocking your professional life, listen to what your subconscious is telling you through your dreams. It may give you vital clues to the path ahead.