Taking the road less travelled
Why not take an off-beat vacation and contribute to the rural economy? It can be an experience of the countryside in a fun way
Kavita Kanan Chandra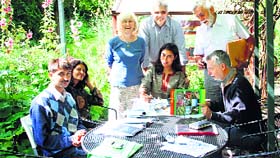 In the last decade there has been a buzz for responsible tourism, involving rural India. With social entrepreneurship catching on big time and vacations in the rural hinterland on the rise, rural tourism as a social enterprise has worked for many foraying into this unchartered territory.

Village ways pitches for socially responsible rural tourism

---
Fitness
good health
Be a woman of strength
By neglecting her health, a woman often becomes a victim of several health-related deficiencies
Mickey Mehta
A woman performs multiple roles and chores every day. Fulfilling everyone's necessities, her needs and requirements are often lost out. Whether it has to be cooking for everyone, serving food to everyone, catering to family's needs, helping with a child's homework, she continues to remain on toes 24/7. Being totally dependent on her, we take her for granted most of the times.

Broad brush
Need for adult vaccination
Dr Parvinder Chawla
Immunisation has been one of the most successful and cost effective medical interventions ever developed. The world today is free of smallpox and almost at the verge of eradicating polio thanks to this intervention. Over the last 100 years, the average life expectancy in India has more than doubled. From 31 years in 1947, it had increased to 65 years in 2011.
---
Travel
A divine holiday
Mantralayam is a scenic spot along the banks of River Tungabhadra in Kurnool, Andhra Pradesh
Sudhamahi Regunathan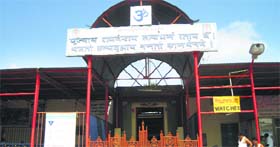 If what you are seeking is a quiet holiday in an easily accessible place and with pleasant weather, Mantralayam in Kurnool district of Andhra Pradesh is an ideal place. That is if you want a holiday where you are not racing out in the morning to catch a sight-seeing tour or paying up for a camel ride or elephant safari.

A view of the entrance to the Raghavendra temple
---
Entertainment
Little Titli aims big in Cannes
Titli and True Love Story are the only two entries from India for the upcoming 67th Cannes Film Festival, However, expectations from these films in the running for the awards are bound to be high
Saibal Chatterjee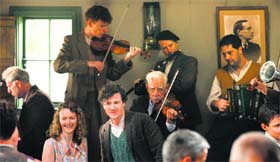 Two ends of the Mumbai movie spectrum meet in debutant director Kanu Behl's Titli, the sole Indian entry in the official selection of the upcoming 67th Cannes Film Festival (May 14 to 25). The film, which will compete for the Camera d'Or prize, has been produced by Yash Raj Films and Dibakar Banerjee Pictures.

Jimmy's Hall is based on the life of an Irish communist leader

---