Logistics and Supply chain management
Smooth operators
Military leaders like Hannibal, Alexander the Great, and the Duke of Wellington are considered to have been logistical geniuses. They won their battles not only due to the superiority of their guns and firepower, but because of their excellent management of men and supplies.
Secret salary structure
Not a paying move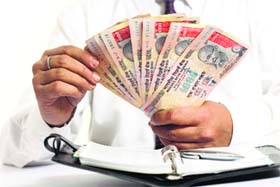 Disconnect between compensation and performance is one of the biggest contributors of employee angst and subsequent employee disengagement. Employee salaries and the process of giving pay raises largely remains a secret and just a few are privy to the closely guarded process. Due to lack of transparency, most of the employees fail to understand the compensation programme and generally have a perception that it is inconsistent and unfair.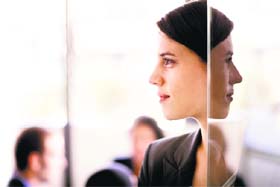 A fruitful second innings
You've possibly been working for your existing employer for months or even years and out of the blue you get a phone call — your ex-employer wants you back. More money, higher designation and a hefty pay package are all up for grabs, if you choose to return. Do you go back or politely decline the offer and stay with your current employer?
This is a dilemma that many have to face nowadays.
career compass: translator
Take a lead with language
Thomas Friedman's 'The World is Flat' ushered in a revolution in terms of career perspectives. With the world shrinking into a flat ball, various career options have been gaining momentum and with it there has been an increasing need for people to connect with one another, celebrating diversity, melting cultures and languages. This calls for the need for a career as a translator.
cubicle trends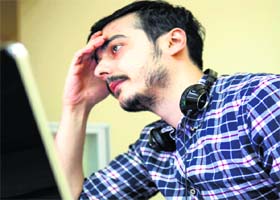 Checking work emails after office loads up stress
Using your phones and tablets to access work emails after office hours can dramatically increase your stress levels, a new US study has warned. The Gallup study found nearly half of workers who 'frequently' email for work outside of normal working hours report experiencing stress "a lot of the day yesterday," compared with the 36 per cent experiencing stress who never email for work.
[email protected]
Gems of ancient wisdom
Laugh with, not at mates
It is good to be happy, but not at the cost of colleagues. Speech should be pleasant, beneficial, truthful and non-provoking, says the Gita (17.15).
As his father had earlier taken up sanyaas, Brahmins in Paithan refused to teach scholar-saint Jnaneshwar and his siblings. When his father introduced him as Jnaneshwar, the Brahmins began laughing.


CAMPUS NOTES
Thapar University, Patiala
Placements
As many as 23 students of the university have been offered annual salary packages of up to Rs 23 lakh by top global companies like Samsung, Microsoft in campus placements.
Twelve students have been hired as web designers by Japanese IT firm Hikari Tsushin for its Tokyo office with the highest package of Rs 23 lakh each.
EC-Council: Rishabh Arora (third from left) and Akshay Mehra being honoured by EC-Council representatives as Dr Maninder Singh (extreme left), Associate Professor, Thapar University, and Thapar University Director Prof Prakash Gopalan look on at Thapar University in Patiala.
COLLEGES & CONTESTS
Contest for 'green talents'
The German Federal Ministry of Education and Research (BMBF) is inviting talented and young researchers for the 6th chapter of the "Green Talents - International Forum for High Potentials in Sustainable Development". The competition, under the patronage of Minister Professor Johanna Wanka, annually awards 25 outstanding minds worldwide.


CareerCature
SANDEEP JOSHI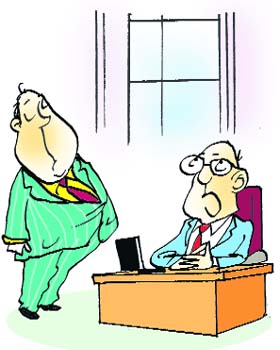 What more do you want? Your growth is already more than desirable!
COURSE CRUISING
Media courses
India Today Group's media institute India Today Media Institute (ITMI) is inviting applications for admissions to its media courses for 2014 session.
NEWS BOARD
Allied health science courses at Ansal University
Ansal University, Gurgaon, has entered into an association with Max Institute of Health Education and Research (MIHER), a division of Max Healthcare to set up a School of Allied Health Sciences at the university. MIHER will provide academic supervision, pedagogy and undertake programme monitoring of the curriculum.
CAREER HOTLINE
Pervin Malhotra

Options for medical stream students
I want to get into designing after BSc
PhD in mass communication from a private university