MUSIC ZONE
Saurabh & Gaurav
ALBUM of the month
Fresh, evolved and distinctive pop album
Todd Terje ó Itís Album Time (Olsen Records)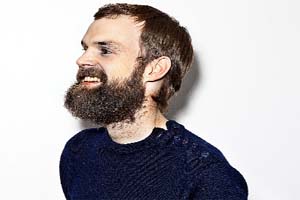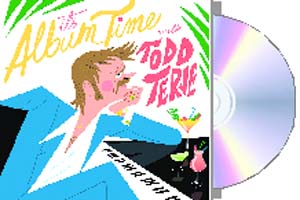 Norwegian producer-DJ Todd Terje has built his reputation crafting successful disco-leaning remixes and stand-alone dance epics over the past 10 years. Recorded over a three-year period spanning 2012-14, Itís Album Time contains a few cuts you may be familiar with already. The recordís brief opener, Intro, with its escalating suspense and the growingly loud "Itís Album Time," is a fantastic burst of energy. The showpiece of the album is a cover of Robert Palmerís Johnny & Mary. This low-tempo version takes a new wave classic and transmutes it into 1980s electronica featuring vocals of Bryan Ferry. The first half of the record ranges from the piano chords and mystical filmic qualities of Leisure Suit Preben to the bass-filled Preben Goes to Acapulco to the Latin American-infused claps of Svensk SŚs. All the while, club-ready deep disco tracks like, Strandbar and Delorean Dynamite, demonstrate Terjeís fluent understanding of how musical elements work together. The album ends back on the dance floor with the essential Inspector Norse, the perfect disco closer for his revue. Terjeís sound is very much rooted in the stylish space disco sound of Giorgio Moroder and here he teases his slinky disco sounds and mesmerising beats in all possible directions.
Best track: Strandbar
Worst track: Swing Star Part II
A collaborative effort by hip-hopís critically revered talents
Madlib ó Pi`F1ata (Madlib Invasion)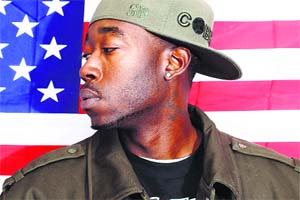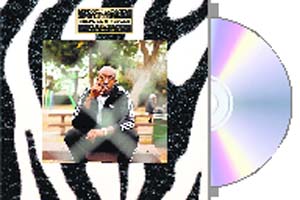 Pi`F1ata, the fruit of Madlibís three-year collaboration with rapper Freddie Gibbs, is one of the most refreshing, inventive hip-hop albums weíve heard since Madlib and MF Doom teamed up a decade ago and released arguably the best hip-hop album of its decade. The record carries the producerís most appealing fingerprints: a knack for minimalist funkiness and well-channeled quirks as well as some of his more polished production, of late. Overall, however, itís a real hip-hop album exhibiting the unparalleled technical ability and addictive gravelly baritone weíve come to expect from Gibbs. Pi`F1ata might be long, but it stirs fast. Gibbsí flow combined with the gorgeous soul background of Deeper is nearly as breathtaking as the story. Soul samples and jazz licks highlight the album, as Robes, Knicks, and Shame linger around in listenersí heads long after the next song plays. The real delicacies in the album are tracks like Bomb and Uno, where beats are ostensibly retrieved by one of Madlibís alter-egos. The albumís title track, which also closes the LP, features a staggering six guest verses, and it works superbly owing to the flow of young rappers like Casey Veggies, Domo Genesis and Mac Miller that catapults Freddie Gibbs to mentor status. The album showcases a definite chemistry between the rapper and producer, each knowing when to lead and fall back.
Best track: Uno
Worst track: Lakers
Rating **
An album of enriching pop anthems, all of equal rank
Future Islands ó Singles (4AD)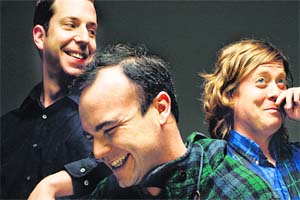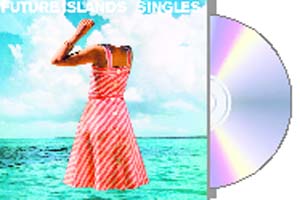 For Baltimoreís synthpop-band Future Islands, itís been a long road, since their formation in 2006, they have slowly built up, block by block, a solid reputation. The bandís previous records were always interesting and motivating. However, Singles has a strong sense of bold confidence and character about it that makes it stand out. Herringís melodramatic growl still forms the shape of the outfit, his voice draped, as ever, in extensively moody and sentimental soundscapes. Musically, the album sees the band sharpening up and refining their sound until everything is positively gleaming. The collection is filled with the sort of sounds that have rarely been heard since the golden age of 1980s pop. The heart-rending lead single Seasons opens the album and establishes the template, sonically and thematically, for the rest of the LP. Elsewhere, with the sky-scraping choruses and 1980s backdrops, Sun in the Morning and Doves form the LPís more characteristically upbeat tracks, although Herring still infuses his vocals with enough yearning to trigger a twinge of sorrow. Closer Grease hits especially hard, sounding like an ethereal funeral march, it fades out over somber strings and Herring asking: "What happens to youth? / What happened to truth?"
Best track: Seasons
Worst track: Back in the Tall Grass
Rating ***
Softer approaches and contrasts make for a thrilling ride
EMA ó The Futureís Void (Matador)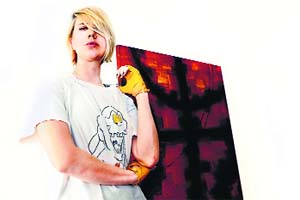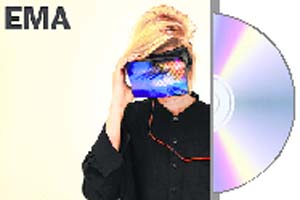 The Futureís Void is not nearly as personal as EMAís debut, 2011ís Past Life Martyred Saints. Itís a slicker, more professional, and more abstract record that might put off any fans of her confessional work. All throughout its nine tracks, there is a strong sense of sonic identity and immense attention to detail; every sound and every effect has a purpose. The album opens with Satellites, a pompous industrial number that deals with draconian surveillance practices and suggests that the real demons are manmade. Itís a boisterous opener, and proves that Anderson has not only a fine grasp on the rhythm section but is more than capable of phenomenal vocal delivery too. The main lyrical focus of The Futureís Void is the disorienting cyber-reality that often dominates our lives. Vibrant piano and pensive, clean drums signify Andersonís plea for relief, a voice of helplessness and estrangement on 3 Jane. Perhaps the most effective track on the album is Neuromancer. Itís a clanking tribal stomp that sees her evaluating the narcissism of modern age where itís possible to "know more about the things that you do". Cthuluís progressive vocal chants come to an explosive climax with arresting synth beats and soaring guitars. The most celestial moments on the album arrive at the end when Anderson loosens her grip on her subject matter and letís herself wander a little.
Best track: Satellites
Worst track: So Blonde
Rating ***