consumers beware!
Patients have the right to seek records
Pushpa Girimaji

My mother, who was perfectly healthy and active, was admitted to a hospital for a knee surgery. However, she died soon after surgery. We suspect this to be a case of medical negligence and were told by a nurse in confidence that my mother had an adverse reaction to a drug given to her, thereby causing her death. We have been trying to get all the papers connected with her treatment, but the hospital has become extremely secretive and is refusing to divulge information on her treatment. Nor are they giving the relevant papers. What do I do? Do I have a right to those papers or not?
You certainly have a right to those papers. Firstly, under the Consumer Protection Act, you have a right to information as a consumer of goods and services. Secondly, even though India has not codified the rights of patients, the Supreme Court and the National Consumer Disputes Redressal Commission have in a number of orders, upheld the patientsí right to information, including the right to all papers and test reports pertaining to their treatment.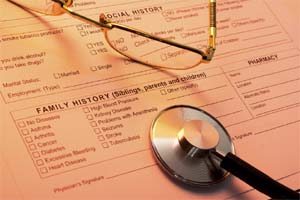 In SR Shivaprakash vs Wockardt Hospital, Mumbai (OP No 208 of 1993), for example, the National Consumer Disputes Redressal Commission held that the hospital as well as the doctor have an obligation to provide all medical records pertaining to the treatment to the patient or the relatives. Failure to furnish the records would open the hospital and the doctor to the charge of deficiency in service, the commission said
You can quote this case to the hospital and warn them that they can be hauled up (before the consumer court ) for not providing the information, as that itself constitutes deficiency in service.
My wife went to a nearby nursing home with a minor gynaecological problem but the doctor has removed her uterus, without our consent. When questioned, she said it was necessitated by her medical condition, but refused to explain further. My wife is only 26 years old and we were planning to have another child, but all such hopes have now been dashed. Can we demand compensation from the doctor for what she has done?
Five years ago, the Supreme Court in a landmark judgment upholding the patient's right to information and informed consent, had declared that performing a hysterectomy (removal of uterus) without the patientís informed consent was "an unauthorised invasion and interference" with the woman's body , amounting to "a tortuous act of assault and battery and, therefore, a deficiency in service." (Samira Kohli vs Dr Prabha Manchanda, Appeal (Civil) No 1949 of 2004) Now more recently, in Mr C. Jayapal Reddy vs Yashoda Group of Hospitals and Others, (CC No 54 of 2013). the National Consumer Disputes Redressal Commission was highly critical of such unwarranted hysterectomy, that subjected women to unnecessary health risks and adverse health effects. In this case, it awarded a compensation of Rs 13 lakh to a 36-year-old woman who was a victim of one such hysterectomy.
In Varadhan S. Nair vs Dr (Mrs) Remani Rajan and Ors (OP no 123 of 1997) too, the National Commission came down heavily on doctors and hospitals that resorted to unnecessary surgical procedure and said those that resort to surgical procedure more on commercial consideration than on the health of the patients, are guilty of negligence.
There are enough case laws to help you with your case and you must file a complaint against not just the doctor but also the hospital and hold them liable for (a) performing surgery without the consent of the patient or the relative and (b) for unwarranted removal of the uterus and its adverse consequences.